'Happy and Proud,' Declares Dissertation Award Recipient
Alumnus Update: 2020 SE Dissertation Award Winner Ruidi Chen 
By Emily Sorkin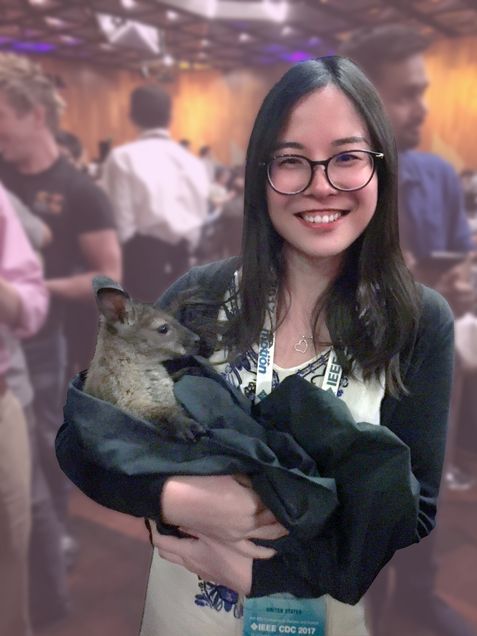 As an applied scientist at Microsoft, alumnus Ruidi Chen (SE PhD '19) has already established herself as a pioneer in a new area of research called Distributionally Robust Optimization (DRO). Her resume boasts 12 co-authored papers and her monograph on Distributionally Robust Learning was recently featured in NOW Foundations and Trend. Plus, this early-career engineer already piloted her first medical study, which took place at Boston Medical Center.
Chen completed her PhD in Systems Engineering in 2019 and relocated to Bellevue, WA to begin her career at Microsoft. She is now developing core data mining and machine learning algorithms, applies statistical concepts and techniques to analyze advertisers' bidding behavior and user preference, and builds robust user response models and develops optimal bidding strategies for advertisers.
The 2019/2020 award winning dissertation project —titled "Distributionally Robust Learning under the Wasserstein Metric"—was the culmination of four years of hard work and research. It explores learning models that are immunized against data perturbations. Ultimately, Chen was able to develop a novel systematic way of robustifying regression/classification models, improve the prediction accuracy of patients' readmission and the accuracy of CT radiation overdose detection, and develop an optimal prescription algorithm that is predicted to lower the HbA1c/systolic blood pressure by around 20%.
"[I'm] happy and proud of our work. I'm also deeply grateful to my thesis committee members, Yannis in particular, for their constant support and guidance," says Chen.
Chen is especially grateful for the support of her advisor, Professor Ioannis (Yannis) Paschalidis (ECE, BME, SE, CISE). "He helped me open up my perspective and build the confidence in my work. Without him I would not have achieved my goal," says Chen. "His immense knowledge, endless positivity and enthusiasm on scientific research benefited me tremendously. I feel extremely lucky to have a supervisor who cared so much about my work."
The 2021 dissertation award recipient will be selected in late April and announced in May.