Egele Wins the 2020 Early Career Research Award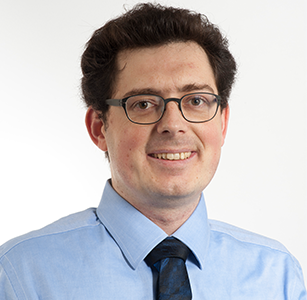 By Colbi Edmonds
ECE Professor Manuel Egele was awarded the 2020 Early Career Research Award by the College of Engineering. Egele leads the Boston University Secure Systems Lab and is a member of the International Secure Systems Lab. Dr. Egele's research focuses on general software security, and in particular on security and privacy of mobile and IoT systems.
The 2020 Early Career Research Award recognizes exemplary faculty who have completed their PhD within the last 10 years, and have recently made significant research contributions. Dr. Egele has received a number of awards for his work and among them the Best Paper Awards at DIMVA-2019 and ASIACCS-2018, and the Junior PI Award of the Austrian Scientists in Northern America (AScINA) network (2019). He is also co-recipient of a 2019 Google Research Award. He currently holds two security-related grants: "SaTC: Core: Medium: Collaborative: Taming Memory Corruption with Security Monitors" from the National Science Foundation (NSF) and "In-Situ Malware Containment and Deception through Dynamic in-Process Virtualization" from the Office of Naval Research (ONR).
Dr. Egele is a member of Technical Program Committees of several top security conferences, an Associate Editor for the IEEE Transactions on Privacy and Security (TOPS), and is the Program Committee Chair of RAID 2020.