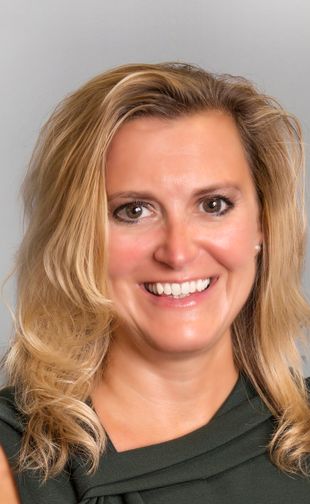 Michelle Sullivan
Professor of the Practice, Department of Mass Communication, Advertising and Public Relations, Associate Dean
About Michelle Sullivan
After working agency side with clients like Starbucks and Legal Seafood, Michelle's in-house, client-side experience leading paid, owned, and earned media, brand marketing and government relations for The Boston Beer Co., give her an outlook that aligns with boardroom expectations. Her experience leading brand strategy and positioning, advertising, media relations, product launches and innovation, media buying, digital/social, visual identity and brand partnerships, always tie back to ROI to drive consumer equity and grow market share.
Michelle has seen the business from both sides of the table, as she managed and integrated work across dozens of external agencies and Boston Beer's in-house agency. She is well known for helping Samuel Adams wage the David vs. Goliath craft beer revolution that shook up the beer category in the early 2000s. From 2014-2017, she managed marketing for the Company's Flavored Malt Beverage Division (FMB). In this capacity she ran Twisted Tea, one of the country's fastest-growing beverage brands, doubling volume through a mix of strategic campaigns to grow with existing consumers and attract new drinkers. She also led the highly successful launch of Truly, helping establish a new multi-million case hard seltzer segment. She drove Twisted Tea and Truly to the number one position in each of their categories, despite competing against much larger players.
Michelle is an inductee to the "Society of Distinguished Alumni" of Boston University's College of Communication where she teaches courses in Mass Communication, Brand Management, and Advertising.
In addition to her teaching, she is a sought-after consultant and brand builder, working with clients including Sierra Nevada Brewing, Night Shift Brewing, Athletic Brewing, Loverboy, The Glenrothes Whisky, Troy Aikman's EIGHT, FitMoney, and Power to the Patients.
Education
B.S., Mass Communication, Boston University
Executive education business and marketing programs at Harvard Business School and Kellogg School of Management.