In Memory of Historian Wilbert R. Shenk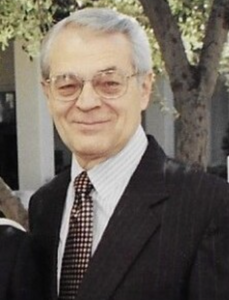 The CGCM remembers the life and legacy of Wilbert Shenk. He shaped the study of world Christianity in its early years and continued to be a mentor, model, and inspiration to many. His groundbreaking research and writing, particularly his work on historical figures and missiologists Henry Venn and Lesslie Newbigin, have been influential in the field. His presence at and participation in the American Society of Missiology was formative for colleagues and younger scholars. His extensive work on global Mennonite history, his own mission experience, extensive publications, and teaching career reflects his generous, engaged, and thoughtful presence as a friend, colleague, and missiologist. 
To read more about Wilbert's life, visit Fuller Seminary's "In Memoriam"  or Wilbert's obituary.
To listen to an interview with Wilbert full of stories of his missiological formation, click here.