Radical Return
November 8 – December 12, 2021
Stone Gallery
On view simultaneously at IS A GALLERY (Shanghai, China)
The Chinese character 回 hui means to return, to turn around, to circle or to reply. To return implies movement, but the one who is returning must choose the direction. Why does one return to something, someone, or somewhere?
Radical Return is the first exhibition presented by Radical Characters, a study group and curatorial project that explores the relationship between design and culture in the Chinese and Chinese American community. Radical Characters hopes to decentralize the design canon and to co-build history and community by initiating dialogues through educational experiences. Each project is informed by a 汉字 Hanzi (Chinese character) as a starting point of inquiry. As a growing study group, Radical Characters openly seeks out opportunities to gather and to share collective knowledge within and beyond the Chinese and Chinese American community.
An international call for submissions prompted participants to use 回 as a grid—visually and conceptually—to frame their response to the exhibition theme. The selected work features 36 Chinese and Chinese American artists and graphic designers who explore acts of return through language, tradition, memory, identity, and history. This group of artists works across a range of media to embrace, challenge, and expand what it means to "return" in their artistic practice and in relation to their positions in the world today. The exhibition opens up a collective space to learn, innovate, and study graphic design from a non-linear approach as well as probes our societal traditions and cultures. Radical Characters acknowledges that the works by no means form a complete picture of the multifaceted and complex narratives experienced by Chinese and Chinese American designers, but rather shape an in-progress collection site for building knowledge through the exchange of graphic design and culture.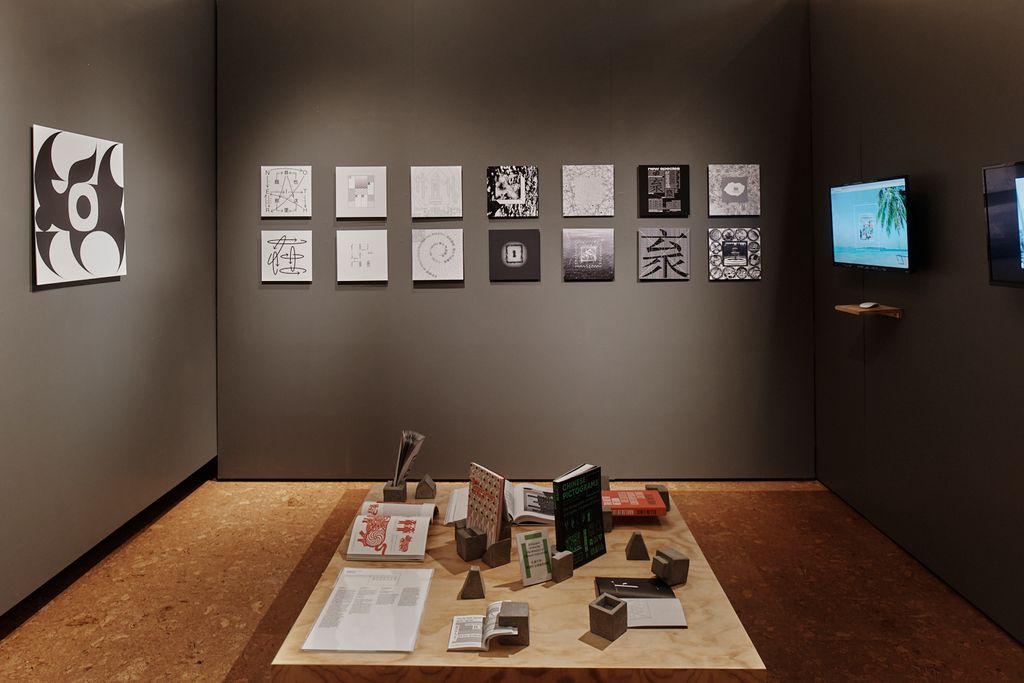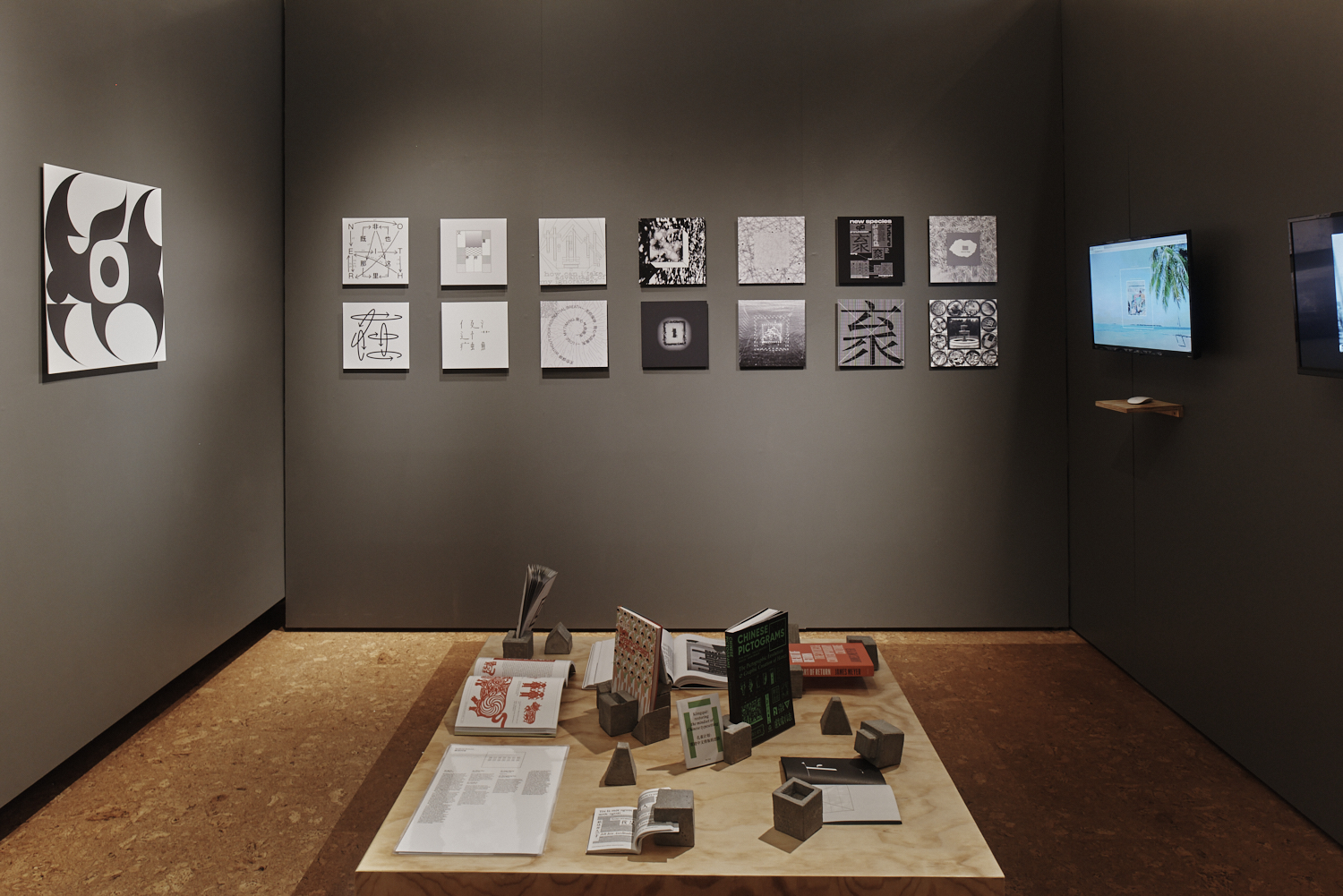 This exhibition included work by contemporary artists and designers: Evelyn Bi, Elias Chen, Weiyun Chen, Xing Cheung, Muyuan He, Gene Hua, Oliver Hua, Howsem Huang, Felix Huang, Daedalus Guoning Li, Cecily Li, Qiuwen Li, Jay Li, Angela Lian, Guang Qin Lin, Leslie Liu, Chen Luo, Yuedi Lyu, Maya Man, Candice Ng, Zhengzhong Pan, Desmond Pang, Tongji Philip Qian, Jiang Shan, Karen Tian, Zihao Wang, Mac (Naiqian) Wang, Yufei Weng, Bin Wu, Boyang Xia, Spencer Yujia Yan, Nina Jun Yuchi, Zhang Zhan, Eager Zhang, Dan Zhang, and Zipeng Zhu.
Curated and organized by Mary Y. Yang, Assistant Professor of Art, Graphic Design at Boston University, and Zhongkai Li, Director of IS A GALLERY. Exhibition Design: Open Rehearsal. Exhibition & Design Assistant: Danielle Chang. Editors: Lucy Yan (English) and Yao Meng (Chinese).
Additional support was provided by BU Arts Initiative and the BU Undergraduate Research Opportunities Program.
Virtual Tour
Take a virtual walk through the exhibition.