Art Evokes Nature, Ritual, a Return to the Past
School of Visual Arts celebrated more than 20 years of the Venice Studio Arts Program with an exhibition of alumni work in Italy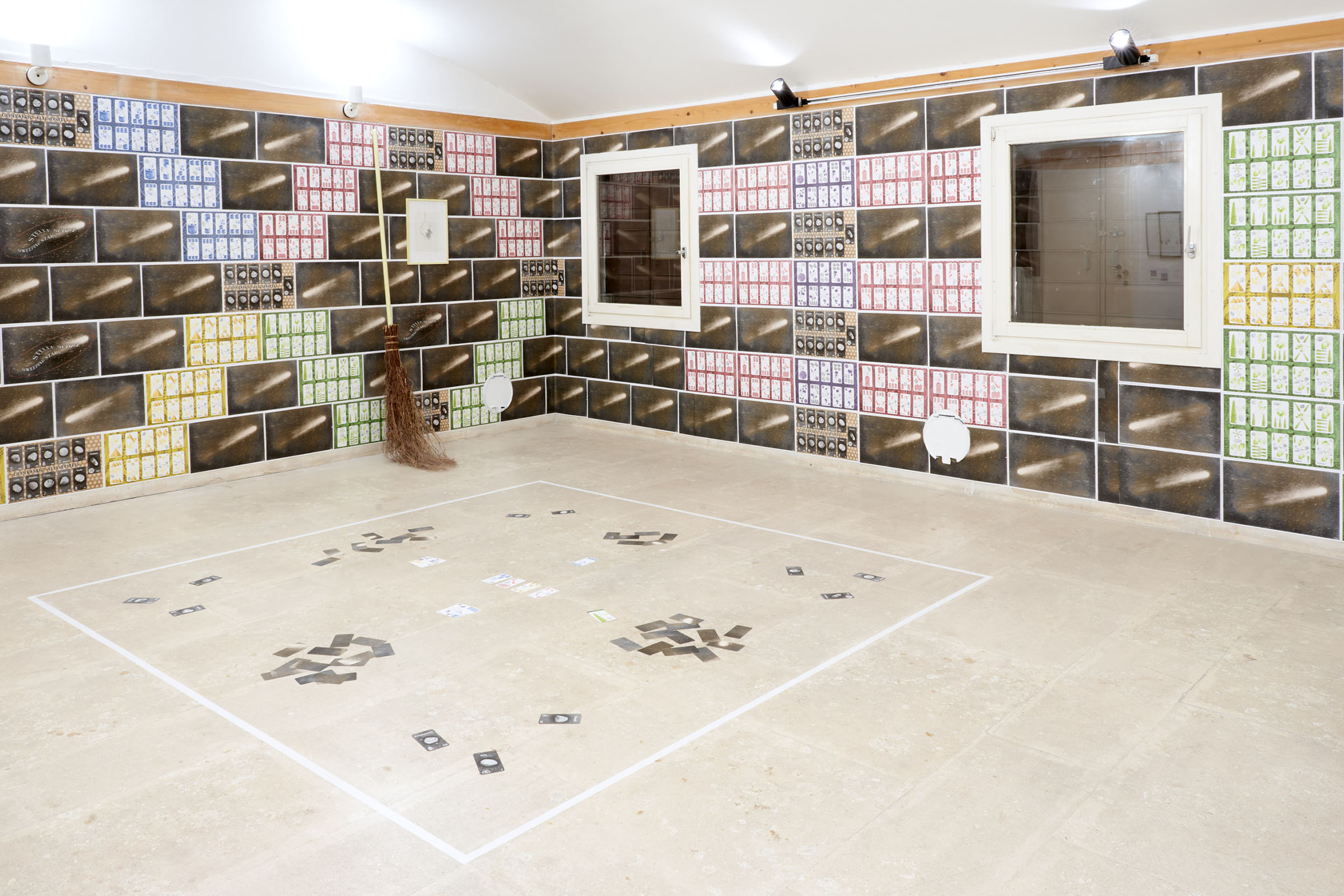 CFA Faculty
Art Evokes Nature, Ritual, a Return to the Past
School of Visual Arts celebrated more than 20 years of the Venice Studio Arts Program with an exhibition of alumni work in Italy
The School of Visual Arts celebrated more than 20 years of the Venice Studio Arts Program with an exhibition of alumni art in Italy from July 29 through August 19, 2022. The school, along with BU Study Abroad, Global Programs, and BU's Venice Studio Arts Program, partnered with the School for Curatorial Studies Venice, for the exhibition Figure, Character, Sign at A plus A Gallery in Venice.
The show coincided with the 2022 Venice Biennale and featured pieces by two alumni who studied abroad in the program: Maria Molteni ('06) and Adrienne Elise Tarver ('07). Dana Clancy ('99), director of the School of Visual Arts and an associate professor of painting, curated the exhibition and Mary Y. Yang, an assistant professor of graphic design, was the exhibition designer.
Details of Molteni's installation Counting to Infinity: Sweeping Stars (Contando All'Infinito: Stelle Scopa)
Molteni's and Tarver's paintings, drawings, and installations examined the concepts of ritual and circling back to the past. Patterns of stones, water, stars, and leaves evoked nature, spiritual ritual, the context of Venice, and connections between the human and nonhuman—a theme of the 2022 Venice Biennale.
Left: Adrienne Elise Tarver ('07) included pieces from her ongoing Mirage series of small watercolors in the show. The works, on tarot card–sized paper, depict nude women lounging, resting, and bathing in hazy tropical settings and explore assumptions around voodoo, magic, and swamps, in conjunction with the concept of the nymph figure or a muse. Tarver examines the complexity of Black female identity, questioning tropes of the past—such as oversexualized, exoticized, voyeuristic depictions of women in art—while looking toward a reframing for the future. Right: Also on view in the show was Tarver's large ink on paper collage, Immersed, which evokes the sea and subtly includes figures of women immersed in water and swimming.
The show also included pieces from the fall 2021 Stone Gallery show Radical Return, a group project of works by 36 Chinese and Chinese American artists and designers, which was curated by Yang and New York–based artist Zhongkai Li and was centered around visual meditations on the Chinese character 回 hui, which means to return, to turn around, to circle, or to reply.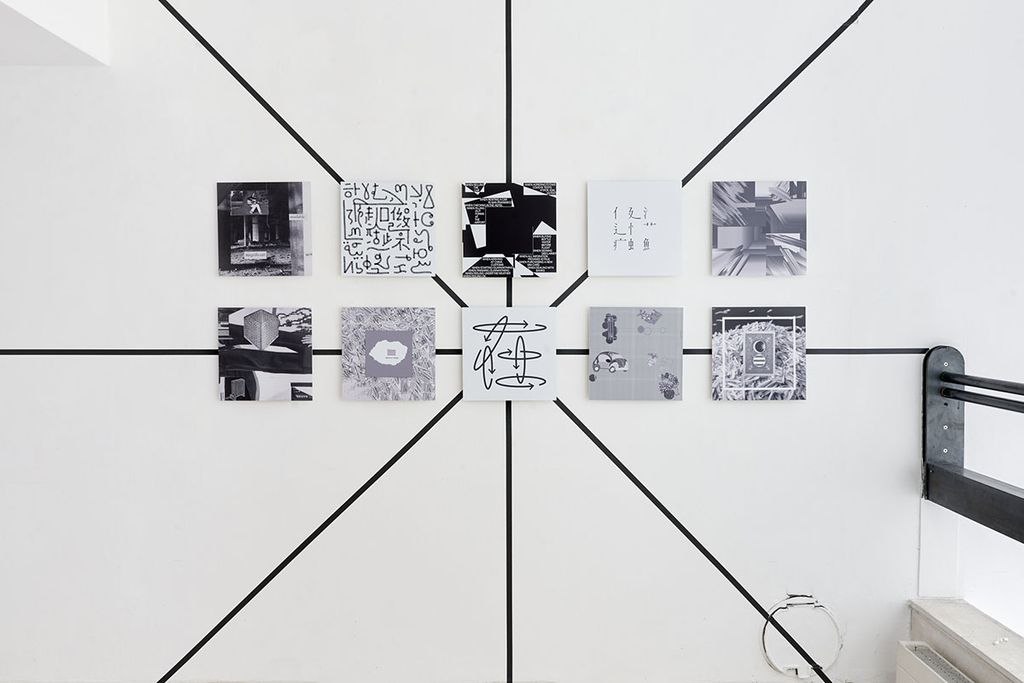 Above and below: These images from the Radical Return show represent a selection of pieces from an international call for submissions that prompted artists to use the Chinese character hui as a grid—visually and conceptually—to consider acts of return through language, tradition, memory, identity, and history. This was the first exhibition presented by Radical Characters, a study group and curatorial project focusing on the relationship between design and culture in the Chinese and Chinese American communities.