MFA Graphic Design Thesis Show (2021)
The Printer is Broken
March 26 – April 6, 2021
Faye G., Jo, and James Stone Gallery
The late 20th and early 21st century marked a revolution in graphic design, as rapid advances in technology transformed the field's practice. This digital evolution offered new tools to graphic designers, along with access to online and virtual spaces, new arenas that take design far beyond its print-based roots. In this exhibition, 17 designers from seven countries present a body of work that—while showcasing their original voices and personalized approaches to graphic design—also collectively reflects on the effects and influence that technology exerts on the discipline. With an unreliable tool as a framing metaphor, the exhibition's works grapple with the uncertainty, anxiety, and opportunity of the current moment while also showcasing form-based and conceptual inquiries into how graphic design can articulate, challenge, motivate, provoke, illuminate, comfort, and question.
The Printer is Broken focuses a lens on the versatility of the tools, methods, and platforms of graphic design, centering the erratic nature of equipment as a potentially crucial factor to consider in the design process. Relationships with technology and tools underpin contemporary graphic design. By exploring when these relationships become problematic, the exhibition highlights the possibilities of disruption along with the beauty of unexpected errors, serendipitous discoveries, and innovative thinking when circumstances suddenly change. The same tools that enable and empower the designer have inherent limitations. Resilient and creative responses to these limitations can be rooted in personal experience and deeply held beliefs while also drawing on accumulated skills and knowledge. There may be no singular correct response in the face of a breakdown or malfunction, but rather various strategies and in-the-moment assessment, often leading to critical inquiry and further investigation. The misprints and projections of The Printer is Broken symbolize the intrinsic unpredictability of dynamic design processes. The works on display expose how the eccentricity of tools used to produce graphic design ultimately shapes form and impacts meaning.
– Christopher Sleboda, Associate Professor of Art, Graphic Design
Artists
Reem Alsanea, Jenna Benoit, Yiwei Bo, Claire Bula, Mahnoor Butt, Chrissy Casavant, Yike Chen, Kari Everson, Arielle Epstein, Kateri Gemperlein-Schirm, Taiyo Hasegawa, Byori Hwang, Faith Huishi Li, Sohini Mukherjee, Michael Rosenberg, Sloane Schuchman, Yuanwei Xu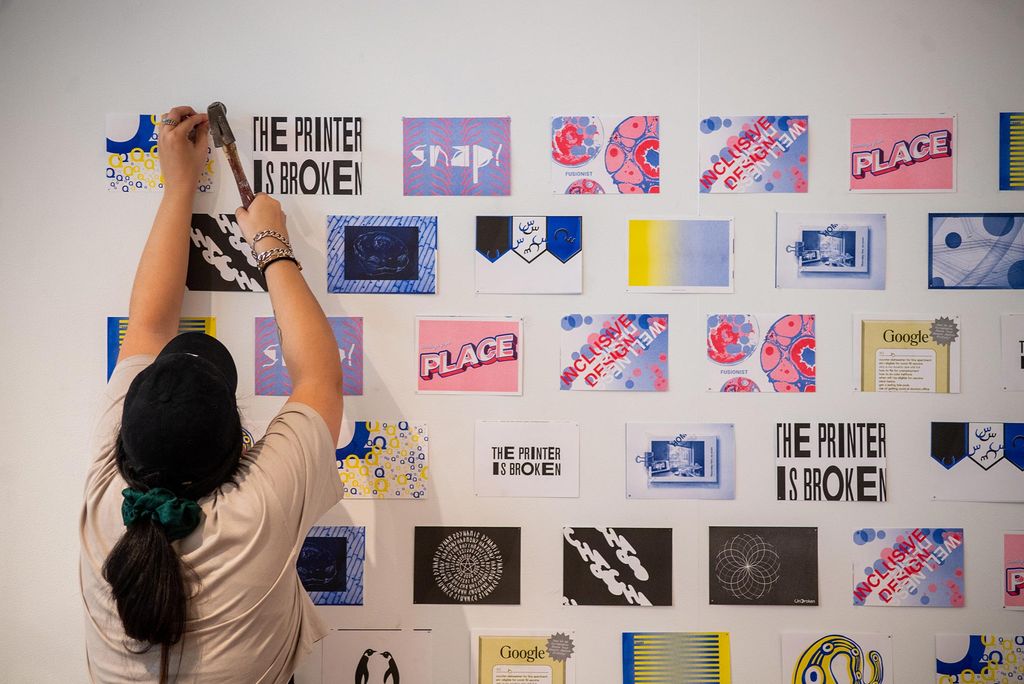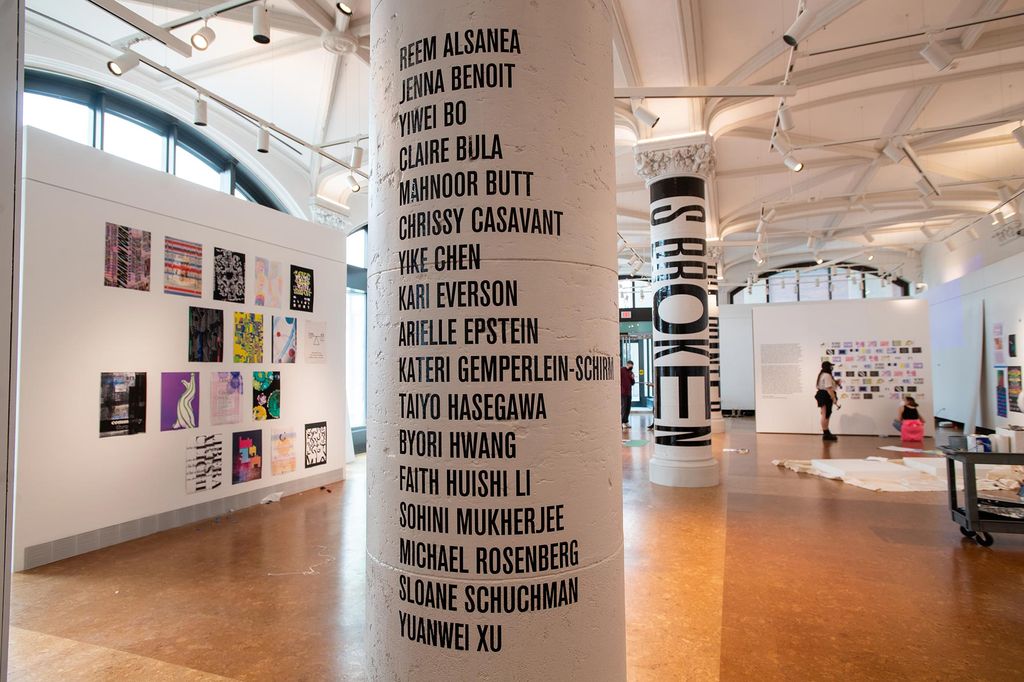 Virtual Tour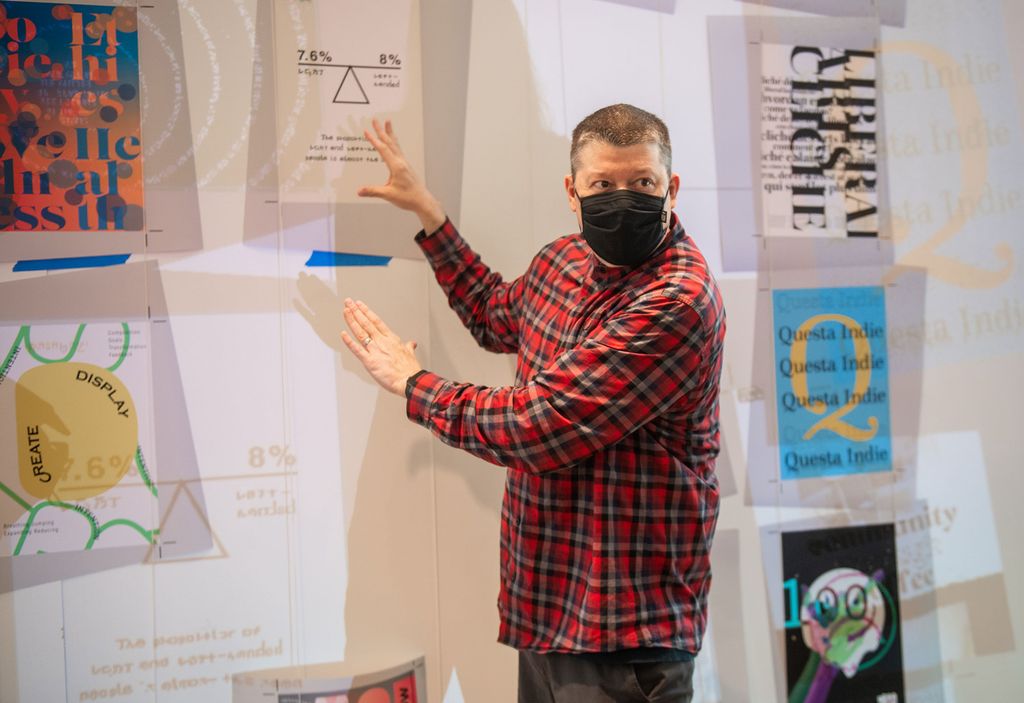 2021 MFA Graphic Design Thesis Exhibition Conveys a Message of Togetherness and Adaptability
Catalogue
Featuring work from 2021 Master of Fine Arts candidates in Graphic Design, Painting, and Sculpture at Boston University College of Fine Arts School of Visual Arts. Published on the occasion of the 2021 School of Visual Arts MFA Thesis, May 2021. Designed by Reem Alsanea, Claire Bula,Christine Casavant, Arielle Epstein, Kari Everson, Kateri Gemperlein-Schirm, MichaelRosenberg, Sloane Schuchman. Edited by Madeline Kloss Johnson, Exhibition photography by Julia Featheringill.