Proving Up
October 22 – 24, 2021
Joan & Edgar Booth Theatre
The 2021 collaboration between the College of Fine Arts School of Music: Opera Institute and School of Theatre featured the new opera Proving Up, with music by by Missy Mazzoli and libretto by Royce Vavrek.
Proving Up was the second production in the 2021 Fringe lineup, an opera based on a short story by Swamplandia! author Karen Russell. The new piece is the work of composer Missy Mazzoli (BUTI'98, CFA'02) and frequent collaborator librettist Royce Vavrek. Proving Up is the story of the Zegners, a family of homesteaders trying to make it on the dry Nebraska plains in the 1860s.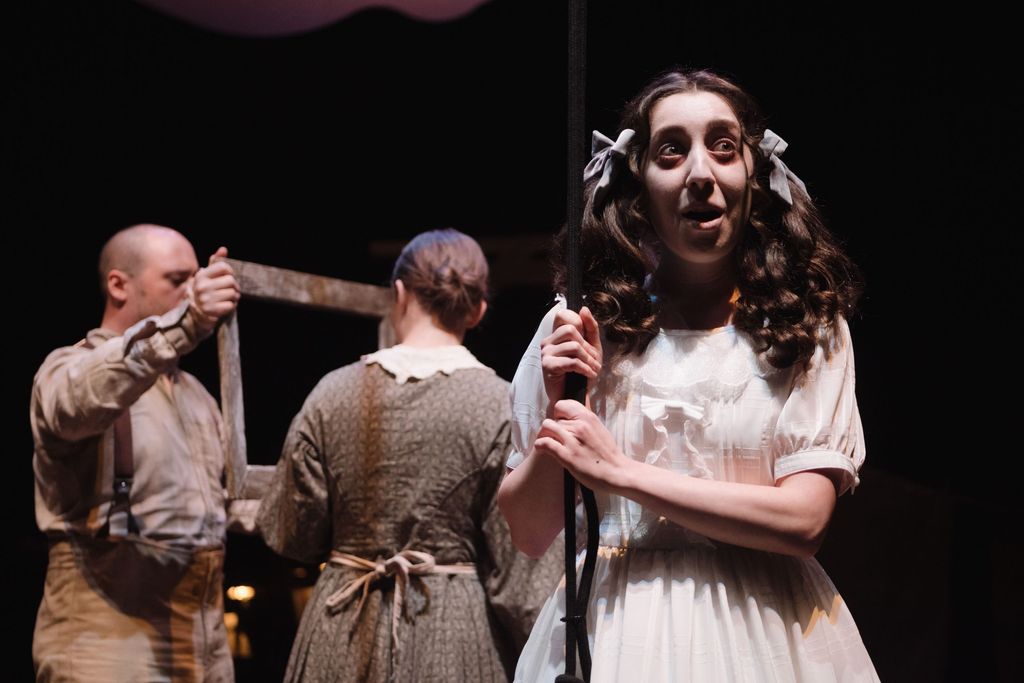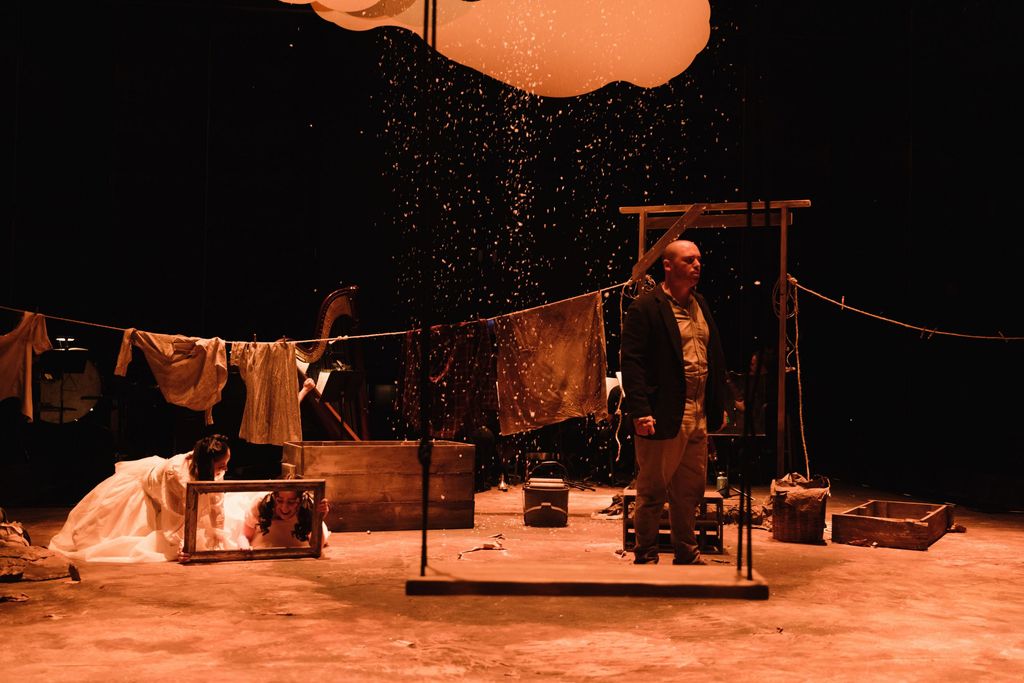 Program & Credits
Fringe Festival 2021
BU Today featured the annual opera and theatre festival, which highlights new works, and brought Kamala Sankaram's Ada Lovelace to BU.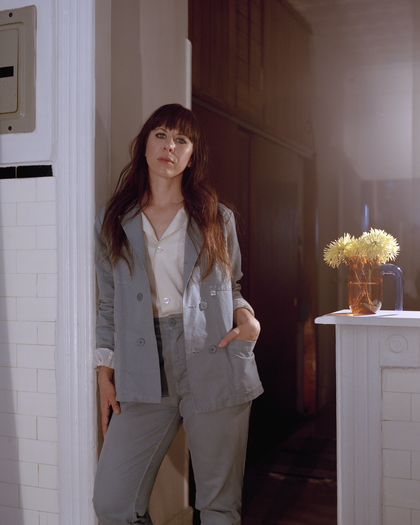 Opening Doors
Missy Mazzoli (CFA'02) is one of America's preeminent composers, and she's fighting to improve the path for women in classical music.
Info & Credits
Music by by Missy Mazzoli
Libretto by Royce Vavrek
Directed by Nathan Troup