OUR TOWN
Fringe Festival 2022
October 28 – 29, 2022
CFA Concert Hall
As part of the 26th annual Fringe Festival, Boston University College of Fine Arts School of Music: Opera Institute and School of Theatre presented Our Town, an opera based on the 1938 Pulitzer Prize–winning play of the same name by Thornton Wilder. The piece is about the everyday lives of the citizens of the fictional American small town of Grover's Corners, N.H., between 1901 and 1913. First performed in 2006, the opera is unique in that it contains almost no spoken dialogue, a bare stage, and minimal props.
Composed by Ned Rorem, with a libretto by J. D. McClatchy, Our Town was performed October 28 and 29 in the CFA Concert Hall. William Lumpkin, a CFA associate professor of music and artistic director of the Opera Institute, is the music director, and the stage director is Nathan Troup (CFA'04), a CFA opera lecturer.
---
Photography by Jacob Chang-Rascle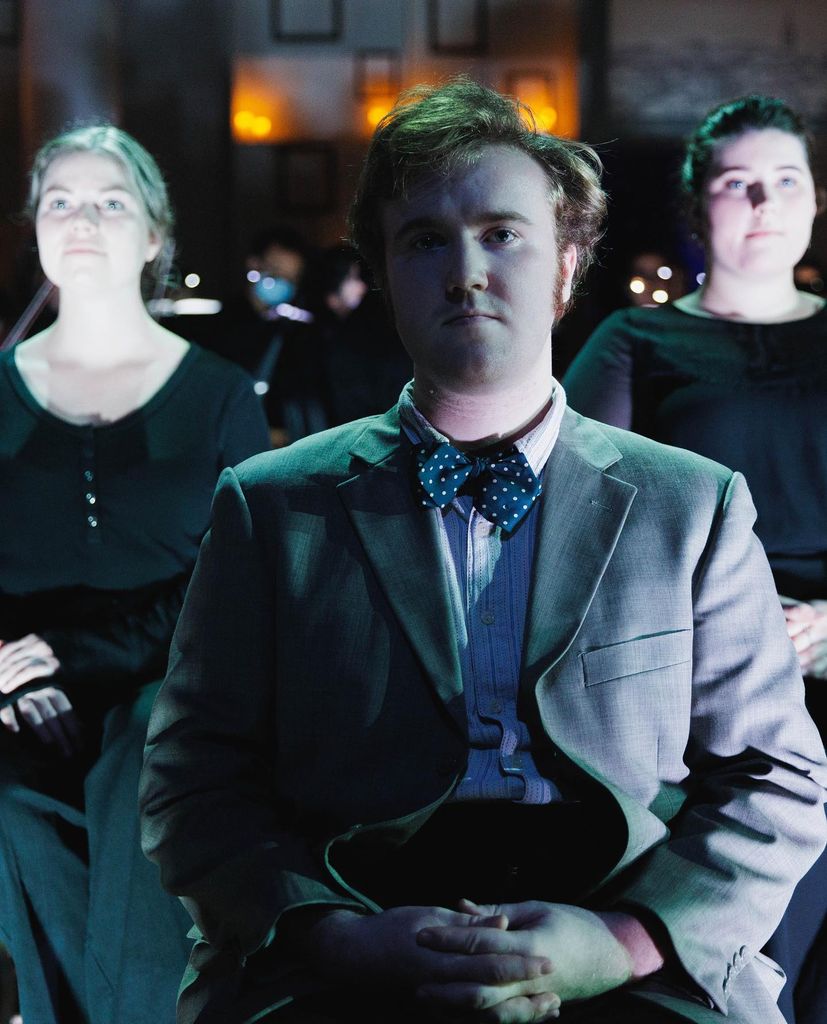 Flip through the program to find a list of the cast and production team.
Rorem and Wilder Commiserated in the 'Hood
The Boston Musical Intelligencer reviewed Fringe Festival's Our Town
Curtains Open on 2022 CFA Fringe Festival
The annual showcase of opera and theater pieces includes works-in-progress by BU students.
Info & Credits
Composed by Ned Rorem, with a libretto by J. D. McClatchy
 William Lumpkin, music director 
Nathan Troup (CFA'04), stage director
Photography by Jacob Chang-Rascle