LITTLE WOMEN
A co-production of BU Opera Institute and School of Theatre
February 23 – 26, 2023
Joan & Edgar Booth Theatre
Boston University College of Fine Arts (CFA) School of Music: Opera Institute and School of Theatre proudly present Little Women, based on the novel by Louisa May Alcott, at Boston University's Joan & Edgar Booth Theatre, with music and libretto by Mark Adamo.
Adamo's opera is a compelling interpretation of Alcott's great American novel, a coming-of-age story about four sisters and their journey from childhood to adulthood in civil-war era New England.
"Doing Little Women in Boston is particularly special for all of us here since we are just down the road from where Louisa May Alcott lived and wrote her iconic novel. I think this helps us feel a great closeness to the story and the characters that inspired Mark Adamo to create his beautiful opera," says Eve Summer, the Stage Director of the BU production. "So many stories in the repertoire center romantic relationships and the way they impact or are impacted by community around them, but although Little Women has its share of romance, it's unique in the number of powerful loves it deeply explores within a family and including the others touched by that family's reach. This opera gives us a glimpse into just how much depth and power exists in any kind of relationship that we invest in."
BU Opera Institute's Artistic Director, William Lumpkin, is the show's conductor. "Mr. Adamo's setting of Little Women, which he refers to as a 'riot of inflection and color', cleverly combines a crisply rhythmic and angular use of recitative along with lyrical and emotionally impactful moments, all supported by a brilliant and colorful orchestration," says Lumpkin, who's also an Associate Professor of Music at BU School of Music.
Summer adds, "It's very family-friendly, an opera for all ages! Expect to laugh, cry, and be wrapped up in beauty and in bittersweet nostalgia."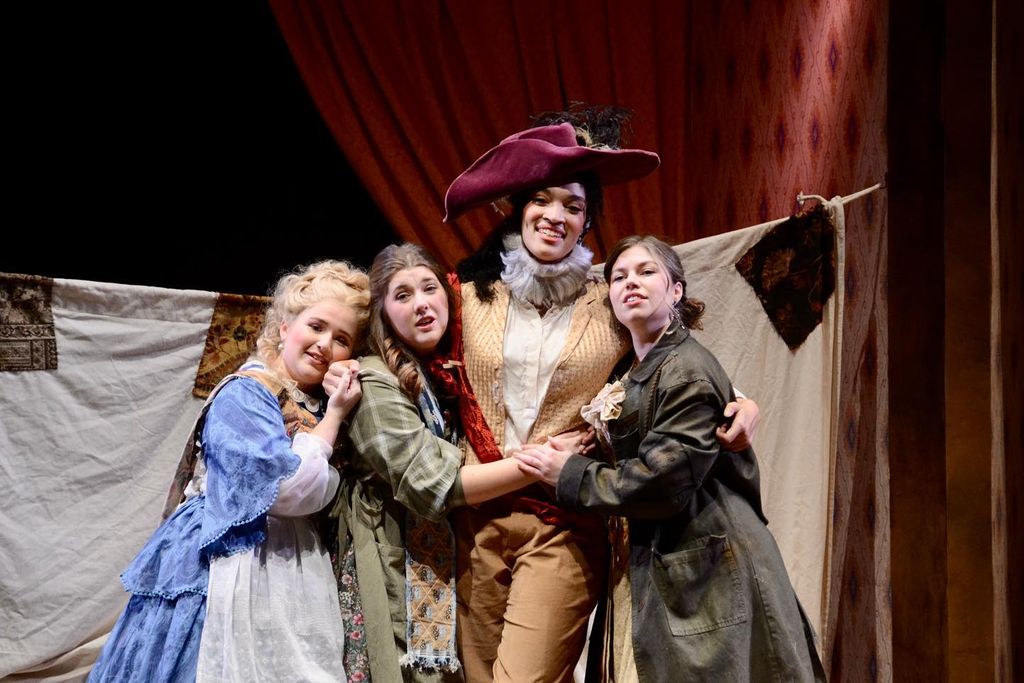 The Lasting Power of Little Women and Exploring Relationships with Depth
The Opera found a stage at BU's Booth Theatre in February 2023.
---
Flip through the program
Read the program for Little Women.
Info & Credits
Music and Libretto by Mark Adamo
Based on the novel by Louisa May Alcott
William Lumpkin, conductor
Eve Summer, stage director