Where to begin?
If you are applying from high school or with equivalent high school requirements, you will apply as a First-Year Applicant. Are you a citizen from outside the US? Be sure to see the requirements on the International Applicants page. If you have completed at least one semester as a degree candidate at another college or university, apply as a Transfer Applicant. And if you've already decided BU is your first choice among schools, apply as an Early Decision Applicant.
Statement on Generative AI
As an innovative, teaching and research institution, Boston University encourages the exploration of new technologies and recognizes the growing importance of generative AI tools such as ChatGPT. However, the Board of Admissions believes that the most compelling personal statements are representative of the writer's authentic voice–a nuance that generative AI tools have yet to achieve. If you opt to use these tools at any point while writing your essays, they should only be used to support your original ideas rather than to write your essays in their entirety.
As potential future Terriers, we expect all applicants to adhere to the same standards of academic honesty and integrity as our current students. When representing the words or ideas of another in their original work, students should properly credit the source.
Learn more about our Academic Conduct Code
Dates & Deadlines
Mark these important dates on your calendar.
Early Decision
November
1
Trustee and Presidential Scholarships
December
1
Regular Decision
January
4
How to Apply
Also in this section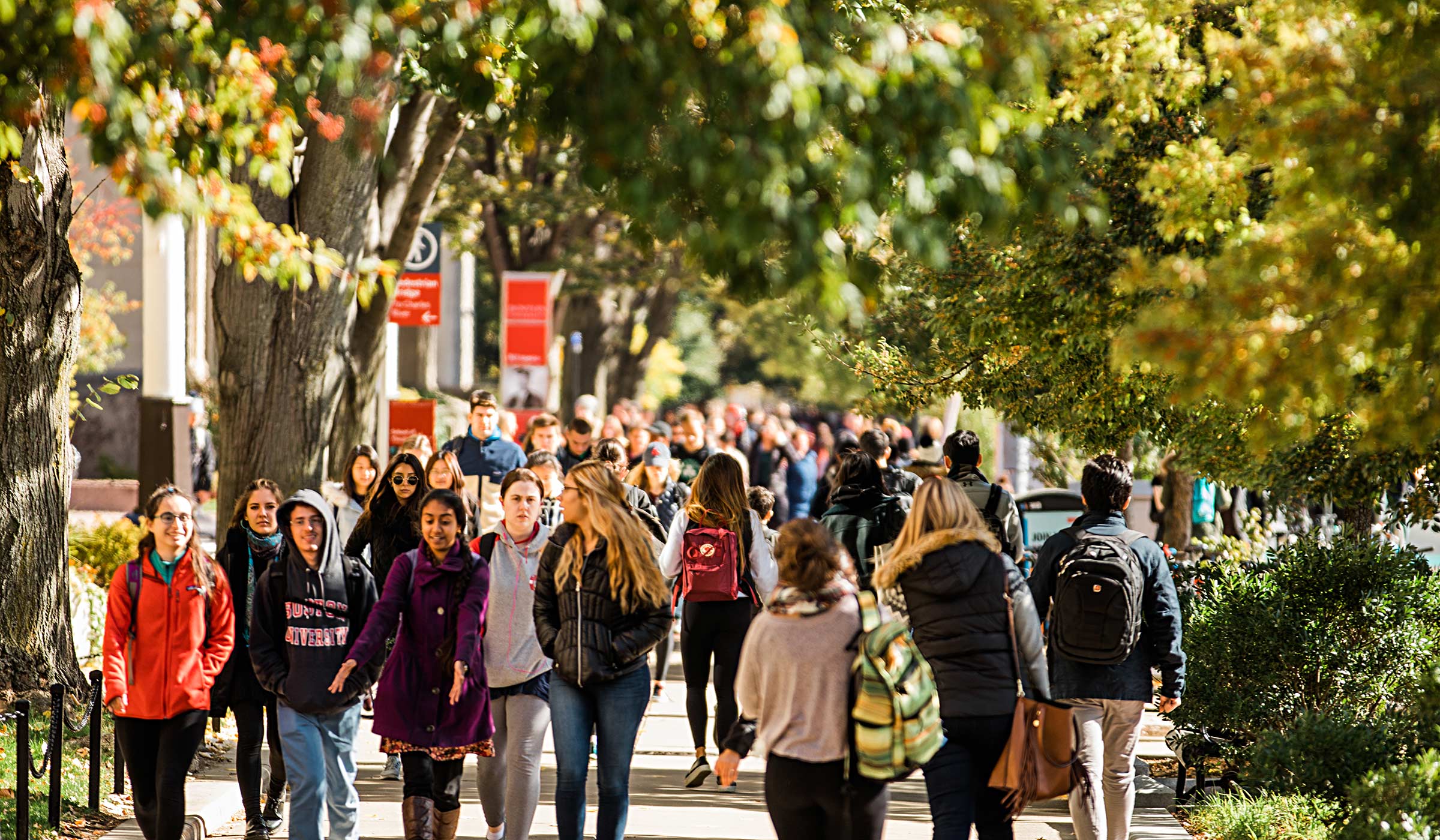 We Have Answers
Frequently Asked Questions
We'll help answer all your questions and make applying to BU as smooth as possible.
How to Apply
A life-changing application.
More than just academics, a BU education prepares you to make the most of life. So discover why clicking "send" on your application is a smart choice.