Hare in WSJ: Education in Cuba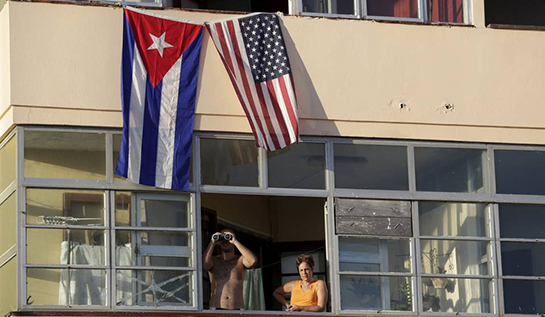 Paul Webster Hare, Senior Lecturer in International Relations at the Frederick S. Pardee School of Global Studies at Boston University, said that enrollment in Cuba's education system is tied to economic performance.
Hare made the argument in a Wall Street Journal article on Nov. 22 entitled "Cubans Say 'Nyet' to Russian, Hoping to Learn English."
From the text of the article:
Analysts say the shift to English is also an attempt to retool Cuba's education system. The number of graduates from the state-run education system is down 30% since 2008, according to government data, largely because driving a cab for tourists is much more lucrative than being a doctor or engineer.

"Increasingly, young Cubans see studies as a waste of time because you don't see your efforts leading to any wealth," says Paul Webster Hare, a former British ambassador in Havana who teaches international relations at Boston University.
You can read the entire article here.
Hare was a British diplomat for 30 years and the British ambassador to Cuba from 2001-04. He is a Fellow of the Weatherhead Center for International Affairs at Harvard University and  served as president of the British Baseball Federation from 2000-01. He has been designated a Lieutenant of the Royal Victorian Order by Her Majesty Queen Elizabeth II. Learn more about him here.