MOC People & Partners
MOC Leadership – Development & Operations
This team is responsible for creating the new MOC platform including all technical, operational, and business elements.
MOC Leadership – Business & Strategy
This team is working to develop the business model and governance structure that will enable the eventual spin-off of the MOC into a self-sustaining entity.
The Massachusetts Open Cloud's (MOC) open-cloud model supports a broad community to engage in cloud innovation, enabling both competition and collaboration on a level playing field.  Listed below are the current stakeholders in the MOC.
Academia and Nonprofit Partners
The MOC is intended to accelerate the translation of technology and research into ultimate societal and commercial impact by enabling access to important resources for researchers.  These institutions are currently leading the effort to build the MOC:
Boston University
Harvard University
University of Massachusetts
MIT
Northeastern University
MGHPCC


Government Partners
As a catalyst for regional economic development of clusters that engage government, industrial and academic institutions, the MOC brings significant payoff to the public and private sectors. These public sector organizations are providing critical support to the MOC:
Industry Core Partners
The MOC invites strategic partnerships.  MOC Core Partners have a voice in the MOC's direction as it evolves from prototype to production to self-sustaining operation.  Our Core Partners provide input to the tactical priorities as well as work with us to establish a long term business model that will deliver value to customers businesses and the academic and technology partners who are developing the MOC.
The three-year Core Partner engagement with industry is designed to enable mutually effective collaborations between and among the Core Industry Partners and the MOC team. Along with a capital investment, Core Industry Partners provide targeted intellectual and technical contributions that align the MOC engagement with their strategic business priorities.  
Project contributors add value to the MOC by providing various resources to the project.   MOC contributors help shape the development of the project with critical assets.
Project Contributors
The MOC leadership is pleased to recognize those who are providing essential resources towards the hardware and software infrastructure of the MOC.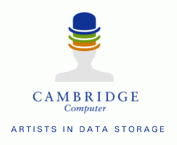 ---
We welcome new companies, non-profits, academia, public sector and other organizations who with to engage with the MOC. For more information, press kits, MOC membership inqueries, please contact Jennifer Stacy, Associate Director for the MOC. Jennifer can be reached at jstacy@bu.edu or 617-353-7510.