Resources For Alumni
College of General Studies Alumni Magazine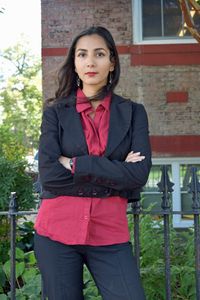 Read the College of General Studies alumni magazine, Collegian, for feature stories on alumni, faculty and current students. The winter 2019 issue of Collegian features:
— Attorney Gunita Singh (CGS'12, CAS'14) and her fight to keep the government accountable
— Peter Kargbo (CGS'19, COM'21) and his journey from Sierra Leone to soccer star at BU
— Lecturer Joelle Renstrom on what science fiction teaches us about the real world
Class Notes
Drop us a line to let the CGS alumni community what you've been up to, and for the chance to be a feature story in an upcoming issue. Submit a note to appear in an upcoming version of Collegian.
Distinguished Alumni Awards
Boston University College of General Studies recognizes alumni who have brought honor to their alma mater through outstanding achievement and service. Michael Ippolito (CGS'84, Questrom'86) received the 2018 Distinguished Alumni Award. As vice chairman of Newmark Knight Frank, Michael Ippolito has steered the firm's global platform to success through innovative corporate outsourcing and determining policy/procedures across service lines and continents. Ippolito's track record of executing strategies for the development of his clients ranks him among the most successful global real estate professionals. His generous donation funded the renovation of the Division of Natural Sciences & Mathematics– now named the Paul and Jenny DiMitrio Suite for the Division of Natural Sciences & Mathematics, in honor of Ippolito's grandparents.See our list of past Distinguished Alumni Award recipients.
Dean's Advisory Board
The Dean's Advisory Board guides the leadership of CGS on policy, strategy, and planning.
Alumni Weekend
Alumni Weekend is a chance to venture back to campus, reminisce about the best of times, and see all that is new at BU. This year, CGS is involved in several alumni weekend events.
On Friday, Sept. 20, from 2-3 p.m., Thomas Whalen, Associate Professor of Social Sciences, and Joelle Renstrom, Lecturer of Rhetoric will participate in a panel discussion on how science fiction teaches us about politics, punishments, and prisons. This event will take place in the Elie Wiesel Center for Jewish Studies on Bay State Road.
On Saturday, Sept. 21, Erica Mosca (CGS '06, COM '08), will receive BU's Young Alumni Award. The award ceremony will be held at the Tsai Performance Center from 3-5 p.m. Prior to the award ceremony, Mosca will participate in "A Conversation on Leadership and Inspiration," held at the LAW Auditorium from 12:30-1:30 p.m.
For more details, see the Alumni Weekend events page.
Alumni Benefits
Alumni benefits—access to BU games, classes, networking events, and perks—continue long after you leave Boston University.
Lectures & Events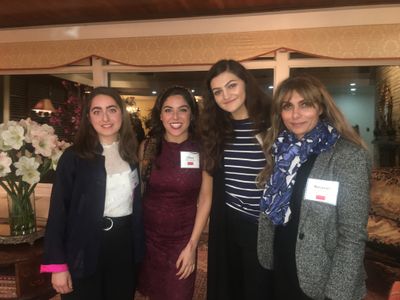 The College of General Studies welcomes all CGS alumni to its lectures and events. Come back to campus for the Poetry Reading Series, the Stanley P. Stone Distinguished Lecture Series, interdisciplinary conferences and institutes, and the events we co-sponsor with campus partners. Friends and alumni of Boston University often host local events for alumni to connect with fellow Terriers from their communities. Visit Boston University Alumni Association and make sure your contact info is updated to learn about upcoming events. Be sure to check out the BU Alumni Associations' events as well.
Career Tools
Boston University offers alumni ongoing opportunities for career enrichment: career development resources, professional development webinars, continuing education, and an alumni app to help you connect with fellow Terriers. Join the Boston University Alumni Association for Alumni Career Weeks in the month of March.
Donate to CGS
When you give to CGS, your gifts support undergraduate scholarships, undergraduate research, faculty development, building and technology upgrades, and programming for students, faculty, and lifelong learners. Donating directly to the Center for Interdisciplinary Teaching & Learning helps to provide cross-disciplinary educational experiences and research opportunities for students, faculty and alumni.