Admitted Students
Congratulations, Class of 2025!
Congratulations, you're in! Throughout the month of April, we'll be offering a series of virtual open houses to give you the opportunity to connect with students, faculty, advisors, and our deans. Check below for a list of upcoming events, a welcome message from Dean Natalie McKnight, and more resources to help you envision yourself at CGS.
Get to Know Our Community
Virtual Open Houses
Calendar of Events
We're looking forward to welcoming you to CGS with a series of virtual events! Join one of our virtual open houses to ask your questions to a panel of students, faculty, and administrators, or join a Dean's Host chat to connect with current students. All times are in Eastern Standard Time.
Virtual Open Houses
Sign up through MyBU Portal
Friday April 2: 9-10 a.m. and 3-4 p.m.
Friday April 9: 9-10 a.m. and 3-4 p.m.
Friday April 16: 9-10 a.m. and 3-4 p.m.
Saturday April 17: 9-10 a.m. and 2-3 p.m.
Thursday April 22: 7-8 p.m. (Virtual chat with Current CGS Students)
Recorded Open Houses:
April 2
April 17
Dean's Host Chats
Sign up for all sessions here
Tuesday, April 6th, 4 p.m.
Tuesday, April 13th, 4 p.m.
Tuesday, April 27th, 4 p.m.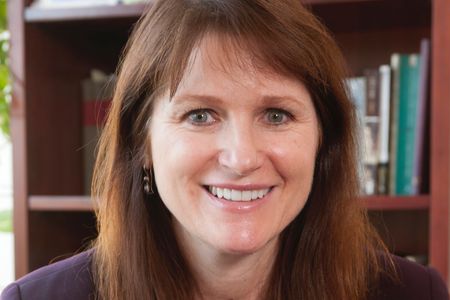 Dean's Address: The Top Ten Reasons Why CGS May Be Right for You
Dean Natalie McKnight welcomes you to the College of General Studies with a video presentation on why CGS may be the right fit for you, from your gap semester to your path to BU's other schools and colleges.
Watch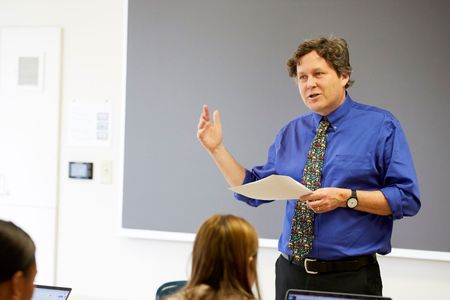 Interdisciplinary Teaching in Action: A Mock Lecture with CGS Faculty
Sit in as three of our faculty members model CGS's interdisciplinary curriculum by examining one subject through the lenses of humanities, social sciences, and natural sciences.
Watch
All About CGS
Helpful Handouts
The BU Community
Admissions Resources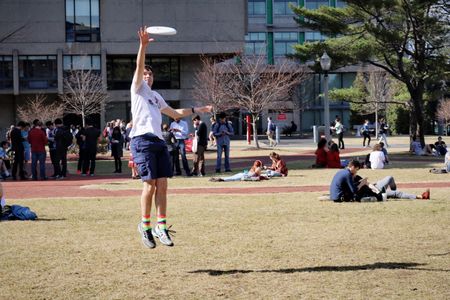 Join us for Summer or Winter Orientation
No matter where you are coming from, University Orientation is designed to make your transition into a large university easier, as well as introduce you to life in Boston.
Join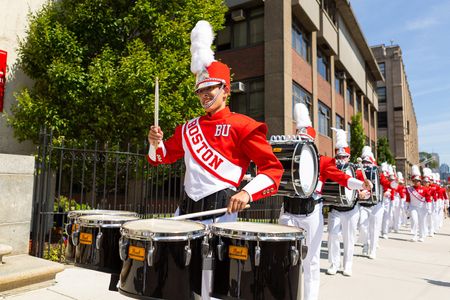 Share and Connect with #BU2025
We want to follow you on your adventures, from when you're accepted through commencement. Tag @bucgs in your #BU2025 posts and we'll reshare!
Share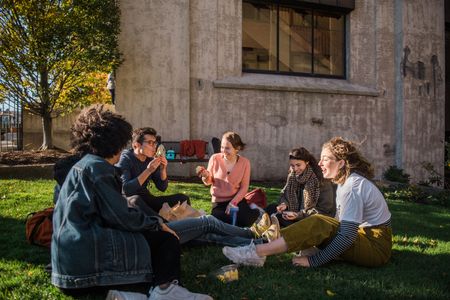 Connect with Your Classmates
The CGS 2025 Facebook group is the perfect place to connect with your classmates. Join to meet your team members, ask questions, or plan meetups on campus.
Connect
Picture Yourself Here
Can you see Boston University as your home for the next four years?  Explore the rest of the our website to see what else the CGS Experience can offer you, from your gap semester, to London, to Capstone.