Capstone
Capstone
Synthesize your learning.
At the end of your second year at CGS, you'll work with a team of your fellow CGS students to write and defend a research paper that addresses a real-world problem. You'll draw on all of the humanities, rhetoric, social science, and natural science classes you've taken over the last three semesters. You've learned ways of thinking and ways of knowing—now synthesize it all and apply it.
Alumni
"I could never have imagined how relevant the Capstone experience would be to my career today."
 "The project embodies the true value of experiential education by allowing us to apply what we've learned in the classroom, conduct research and analysis, divide responsibilities, collaborate, and debate with our peers to deliver a report on a stimulating topic. It's your first opportunity to work with people from different social backgrounds, academic interests, personalities, and learn how to band together and leverage diversity of thought to create something awesome."
– Antonio Chidiac, Management Consultant at PwC (CGS'15, CAS'17, Questrom'18)
Teamwork
Collaborate with your classmates.
For six weeks, you and your Capstone group are in it together. You'll tackle a 50-page research paper—dividing up tasks, debating solutions, working through conflicts, and tying it all into one paper you're proud of. You'll meet with your CGS faculty throughout the process.
Pride
Analyzing the constitutionality of solitary confinement
This team's project focused on the constitutionality of long-term solitary confinement. The FIRST STEP Act, signed into law in December of 2018, banned solitary confinement for juveniles in federal prisons. But is the use of solitary confinement constitutional at all? Former US Supreme Court Justice Anthony Kennedy has questioned whether solitary confinement violates the 8th Amendment decree against "cruel and unusual punishment." This team analyzed this issue through a political, legal, psychological and economic lens– finding a solution that would rehabilitate criminals like the founders of solitary confinement intended.
I am so proud of the work my team created for our Capstone project. We went to FedEx to pick up the Capstone copies as a team, and it was so fulfilling to see our 98 pages from the Google Document come to life!
Kirthana Iyer (CGS'19, COM'21)
A Capstone project on the Middle East meltdown
Professors called this award-winning Capstone project "thorough, penetrating, sober, very well- written, and, as a whole, highly commendable." Talbott and her teammates say they learned about compromise, communication, flexibility, and working with others.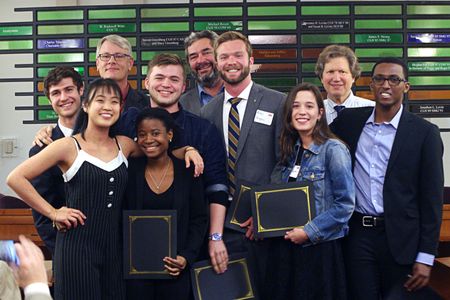 Capstone
Dive into a real-world problem
Your Capstone project will be about problems that matter– how to improve the MBTA, how to stop sexual violence on campus, how to improve mental health at BU. You're the legislator. You're the diplomat. You're the decision-maker.
Capstone Diaries
The Capstone experience, week by week
About Capstone
Learn more about the Capstone project
Read Capstone syllabi from past years
Each year the topics change, but the aim of Capstone stays the same– integrate the interdisciplinary learning you've gained and apply that learning to real-world problems.
From Capstone kick-off to to the turn-in ceremony to the oral defense, every Capstone milestone marks your progress.
Your professors will share information about your Capstone experience in the second semester of your second year at CGS. In the meantime if you're curious, look through Capstone syllabi from previous years.
Go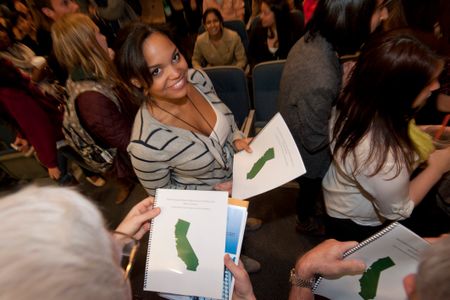 Yep, it's Capstone—a CGS milestone since 1977
When students turn in their Capstone Project papers, that's "the best half-hour of CGS," says Professor of Humanities Robert Wexelblatt, who founded the Capstone project decades ago. Since 1977, CGS students have found lifelong (and career-long) lessons about collaborative work as they take on Capstone.
Read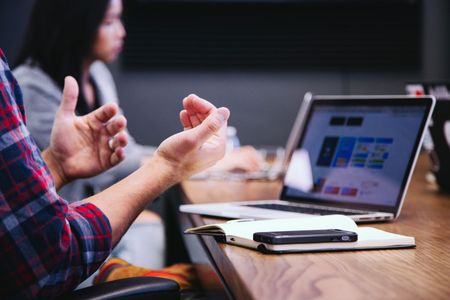 How to Excel at Capstone: Advice from a Student
The Capstone project, which includes a 50 page research paper and oral defense, might feel daunting, but there are many things you can do to ensure you're prepared to succeed. Natalie Seara (CGS '20, COM'22) shares her top pieces of advice for tackling Capstone.
Read