Study Abroad
CGS Summer Semester
Join us for a summer semester to remember
Take on London or New England with your friends. The College of General Studies presents you with two options to learn inside and outside the classroom your first summer. The CGS summer semester in London is a unique educational opportunity—the only program at BU with a study abroad experience built into the first two semesters. Start your studies in Boston, then join your classmates and favorite faculty the next semester in the heart of the British capital. Or, choose the New England semester and spend your summer exploring Boston and beyond.
Study Abroad
Plumb the depths of a world capital—and then some
The London semester is packed with classes and learning, and there's still time for day trips, travel, and the cultural excursions that make study abroad so enriching.
Go
The people that you're with in the spring—your classmates and professors— are all in London with you.
Reena Wolnek (CGS'18, SAR'20, SAR'22)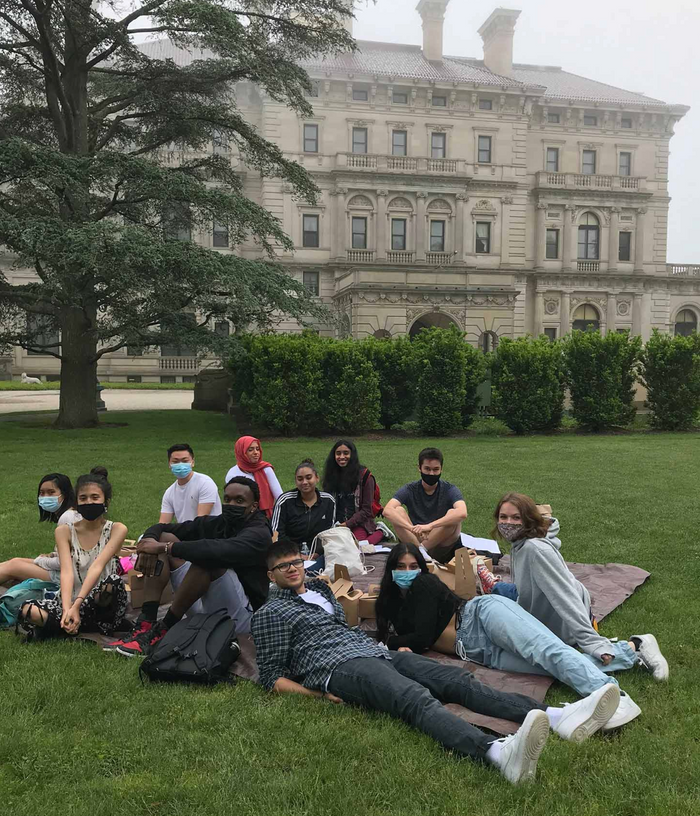 Explore all that New England has to offer
If you prefer not to study in London, you can continue your first year of studies with an immersive educational opportunity in the heart of New England. You'll explore the rich historic and cultural opportunities of the area and learn from a diverse range of voices as you visit locations across the region, from Plimoth Plantation to the State House.
Learn more