Since its founding in 2001, the Writing Program has helped BU undergraduates develop writing and communication skills and more general habits of mind essential both to their full participation in the intellectual life of the university and to their future personal, professional, and civic lives. The program pursues this mission both directly, through its courses and tutorials, and indirectly, by supporting other programs, departments, and schools in their own efforts to help students grow as writers.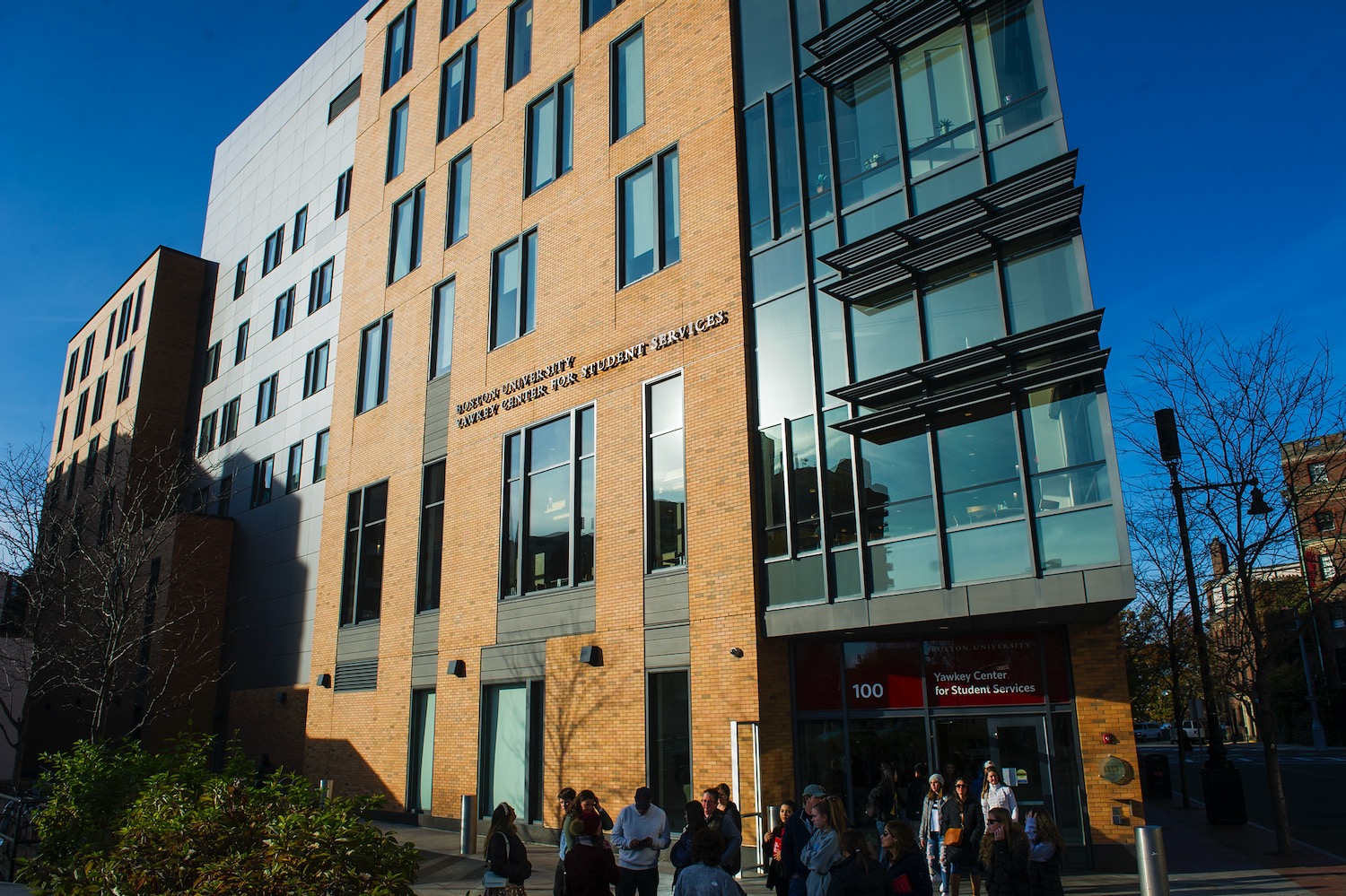 Most BU undergraduates satisfy their writing requirement through the Writing Program's two-semester sequence of topic-based writing seminars, WR 120 and a course in the WR 150 series. The program offers over 350 sections of these seminars every year and enrolls students from every four-year undergraduate college at the university. These seminars, taught by instructors who are passionate about their subjects, take up a wide variety of topics, offering students the chance to join conversations–in the classroom and on the page–that are interesting and relevant to them.
Whatever their particular topics, all of these seminars share the same core goals. They are all designed to help students hone their abilities to craft substantive and balanced arguments, to write clear and compelling prose, to read with comprehension and critical discernment, to conduct research with savvy and confidence, and to converse about complex ideas with thoughtfulness and care. In working toward these ends, the Writing Program does more than prepare students for subsequent courses; it also contributes directly to the liberal education BU is committed to providing to all of its undergraduate students.
While offering the WR 120/150 series sequence is the Writing Program's main responsibility, the program serves the university and its students in many other ways as well. It offers a sequence of courses for English language learners, and upper-level course in Public Writing. It runs a Writing Center through which students enrolled in its classes can receive individual consultations about their writing, and provides pedagogical training and teaching opportunities to doctoral students representing a wide range of fields. Finally, the Writing Program has strong ties to a number of other departments and programs, through and beyond its Writing in the Disciplines projects.  Through these relationships, the Writing Program's impact extends beyond its own immediate courses and students to the entire university community.
Ultimately, however, the Writing Program is not defined by its projects or even its curriculum; it is defined by the people who teach and learn within it. Class by class, conversation by conversation, draft by draft, it is their extraordinary work that brings the Writing Program and its curriculum to life.
We invite you to explore what the CAS Writing Program has to offer.