Writing Program Consultants
2017 – 2018
Alexandra (AJ)
Graduate Writing Consultant
Ph.D. Candidate, English
Alexandra (AJ) hails from Jupiter, Florida. Her Ph.D. research focuses on mid-20th century American poetry and the visual arts, and women's, gender, and sexuality studies. She loves working with students at the writing center, both as a tutor and a teacher (in 2015-2016 she taught a WR class on feminist theory and contemporary television). She has also taught courses in the English Department at BU and the writing program at Drexel University in Philadelphia, PA. When she's not tutoring or writing her dissertation, AJ can be found running along the Charles River or hanging out with her Australian Shepherd, Zorro.
Allison
Senior Writing Consultant – CAS 2018
Majors: Computer Science & Philosophy
Originally from "Middle Of Nowhere, New Jersey," Allison has grown to love the excitement and energy of the city of Boston. Inspired by her interest in Shakespeare, she took WR 100 "Consent and Literature in Renaissance England," WR 150 "Shakespearean Controversies," and EN 364 "Shakespeare II," just for good measure. In her free time, she enjoys reading, watching movies, playing video games, and, most of all, going to rock concerts around Boston. If there's a band in town, you can bet she will be in the crowd singing very poorly to her favorite songs. She is excited to continue working in the Writing Center, where she looks forward to sharing her love of language with her fellow students.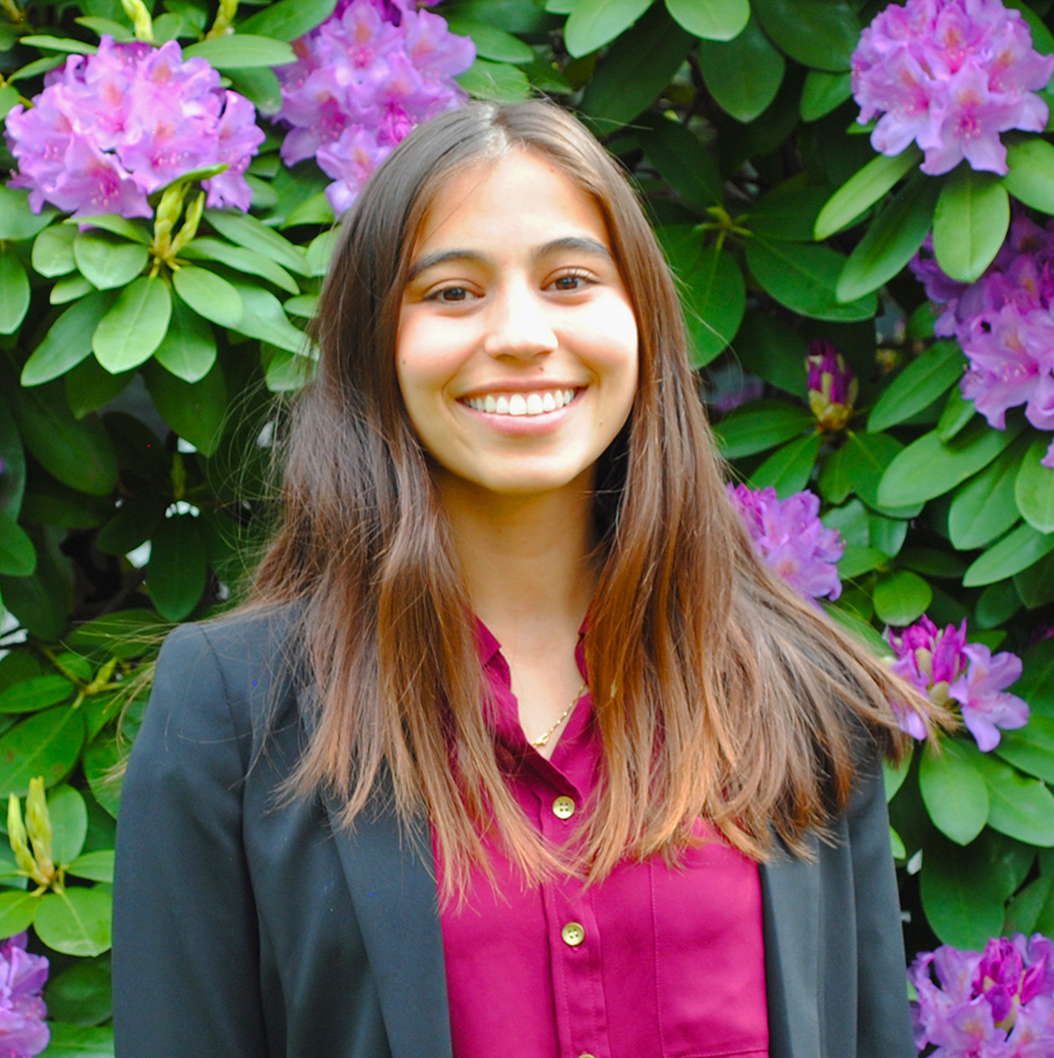 Amanda
Writing Fellow – CAS 2020
Majors: International Relations & Economics
Amanda was born and raised in Lima, Peru. Although she is a native Spanish speaker, she attended a British school and quickly fell in love with reading and writing in English. For her writing seminars, Amanda took WR 100 "Shakespeare and Performance" and WR 150 "Women in the Non-West." These two classes reflect her interests, as she is passionate about theater and ballet as well as the social sciences and current events. Amanda hopes to one day write for The Economist and to be able to travel the world.
Amy
ESL Specialist
Amy has an M.A. in English from Boston University and an M.A./M.F.A. in Children's Literature from Simmons College. She has been an instructor and tutor of writing at Boston University since 2009 and at other colleges in the Boston area since 2004. Her main areas of interest (as reader, writer, and researcher) are fairy tales, fantasy, science fiction, and young adult literature. She also loves the theatre, whether as a performer, director, or audience member.
Caroline
Senior Writing Consultant – COM 2019
Major: Film & Television
A Massachusetts native, Caroline is an avid Boston sports fan and a lover of seafood. She is a passionate reader and writer who took WR 100 "Jack Kerouac and the Beat Generation" and WR 150 "The Modernist Revolution." Caroline has written for student newspapers and publications, as well as for episodes of BUTV10 programming. She spends her free time going to concerts, having fun at BUTV10, working out at FitRec, and shopping with her friends on Newbury Street. Above all, Caroline cannot wait to help you become a better writer.
Gayle
Writing Fellow – CAS 2018
Major: Psychology
Gayle is a senior who is majoring in Psychology and minoring in Philosophy in the College of Arts and Sciences. Born and raised in a country known as the "little red dot," she is very proud to call Singapore her home. She took WR100 "Education and Work" and WR150 "Global Documentary" at BU. In her free time, Gayle enjoys swimming and running by the Charles River.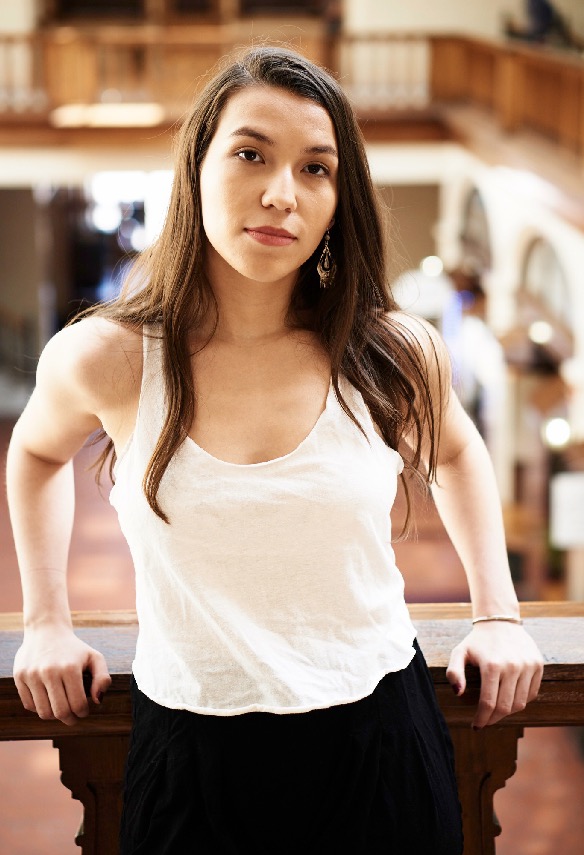 Isabella
Writing Fellow – CAS 2018
Major: English
Isabella has a deep love for books, art, and coffee. When she isn't wandering the Museum of Fine Arts, Isabella can be found at FitRec or trying to find a seat in the GSU. Isabella attended Fordham University for two years, where she completed the equivalencies of WR 100 and WR 150. Isabella is always striving to structure her essays in a clear and coherent way, and hopes to help her students do the same. Her favorite book is Catcher in the Rye by J.D. Salinger and her favorite artist is Gian Lorenzo Bernini.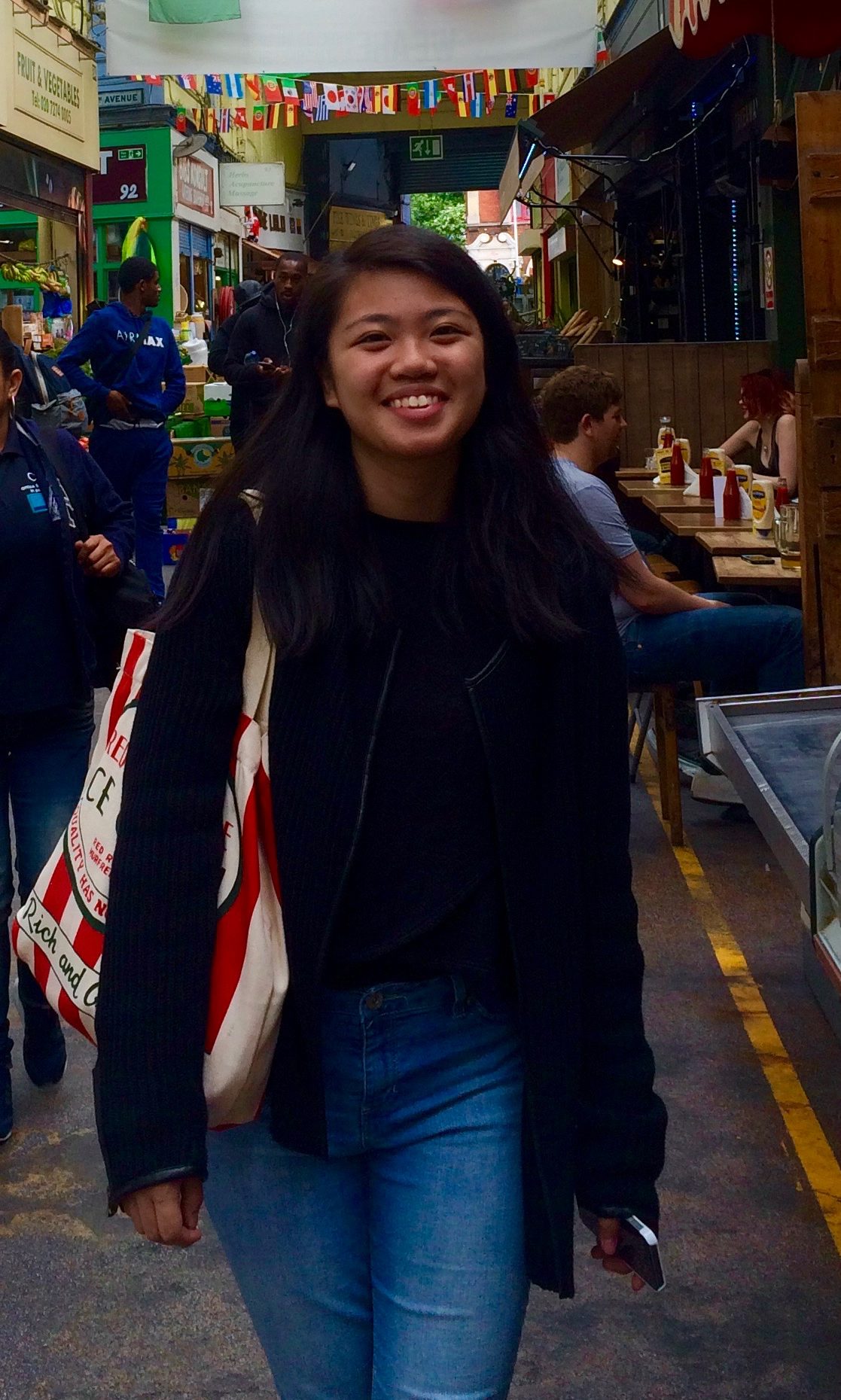 Jih-Chieh
Writing Fellow – COM 2019
Majors: Mass Communication & Advertising
Jih-Chieh has lived in Boston since immigrating to the U.S. from Taiwan as a baby. She took WR 100 "Print, Picture, Publish: Illustrated Magazines, 1920s-1960s" and WR 150 "Interrogating Race in Contemporary America." As a COM student with a minor in sociology, Jih-Chieh combines her passions for media, writing, and research. This past year, she interned with Boston Review, a political and literary publication, and the MIT Press. She hopes to pursue a career working in an advertising agency or in television. She loves food, re-watching The Office, and going to the movies.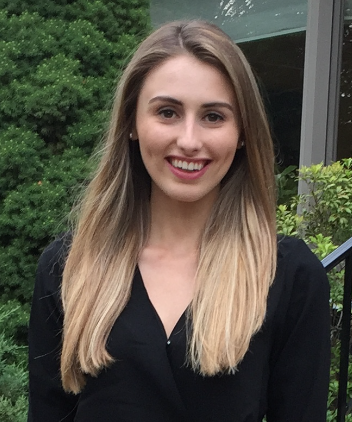 Kate
Writing Fellow – COM 2020
Major: Film & Television
Kate took WR100 "Jack Kerouac and the Beat Generation" and WR150 "Burning Questions of Human Expression" during her freshman year. When she isn't working on an assignment for a class or a student publication, Kate loves to write in her personal journal, which she always carries with her. Passionate about pop culture, she cohosts a morning talk show on WTBU Radio every Thursday at 8:00. She is pursuing a minor in Sociology. In her free time, Kate enjoys going to concerts, seeing classic movies in theaters, and petting any dog she encounters on the streets of Boston. Overall, she is interested in helping students reach their full potential and become confident, independent writers.
Maddie
Senior Writing Consultant – CAS/KHC 2018
Majors: Philosophy & English
Maddie is a senior studying Philosophy in CAS. She has been a writing consultant for four semesters and continues to enjoy being able to share her love of writing with her peers in the writing center. In her hometown of Knoxville, Tennessee, Maddie was involved in her high school's writing center and volunteered as a tutor in community ESL programs. She has taken CC 101 and CC 102 in the Core Curriculum. Outside of the writing center, Maddie serves on the Arts Initiative student council and DJs on Saturday mornings for WTBU. She enjoys going to concerts, bookbinding, and frequenting Boston's many museums.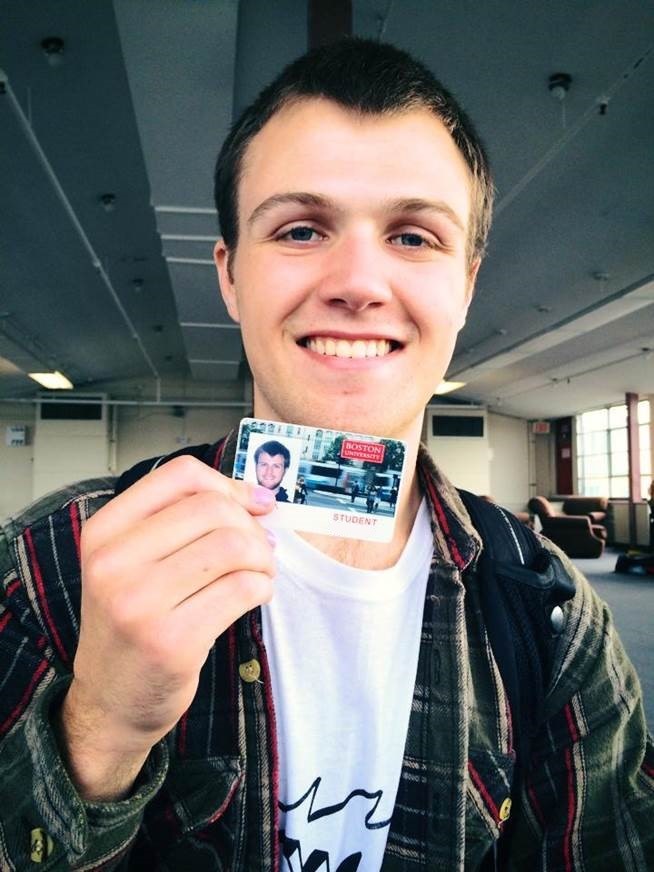 Matt
Senior Writing Consultant – CAS/KHC 2018
Major: Environmental Analysis & Policy
Although born in Mexico City, Matt grew up in Newton, Massachusetts just outside of Boston. He is planning on completing a Master's in Geographic Information Systems. Matt is passionate about the outdoors and outdoor education, particularly whitewater paddling, which he spends as much of his free time doing as is humanly possible. He's especially interested in the structure of arguments when writing and is really excited to help students improve in the upcoming semester!
Megan
Graduate Writing Consultant
M.A. Candidate, Applied Linguistics
Megan came to BU after getting her B.S. in Cognitive Science and her B.A. in Linguistics and Psychology from the University of Connecticut. Her current research pertains to multilingualism and the way that adults learn foreign languages. She is happy to be returning to tutoring in graduate school after having worked as a peer tutor as an undergraduate at UConn. Megan has also worked as a linguistics research assistant and is on the planning committee for the annual BUCLD conference. In her spare time she loves playing the flute, Harry Potter, and her little weiner dog Peanut!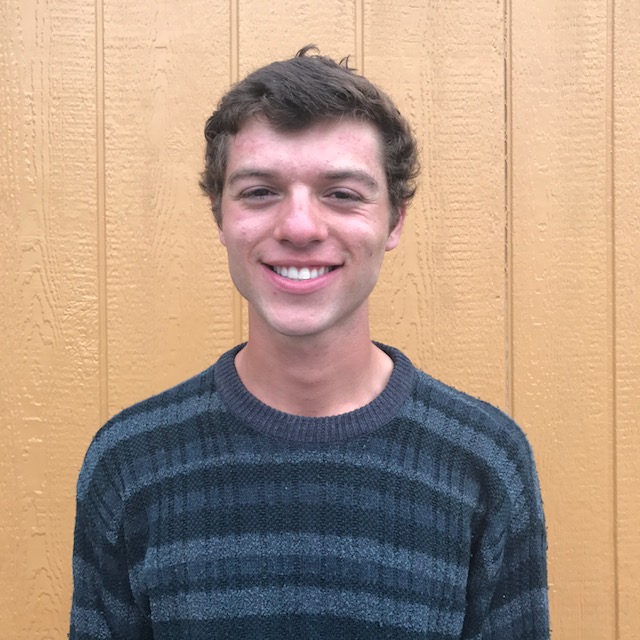 Michael
Writing Fellow – CAS 2019
Majors: Sociology & Philosophy
Michael took his writing seminars on American poetry and the American short story. He has written for several student publications and DJ'd on the student radio station. He is also active in the community service center, participating in several alternative spring break service trips. Outside of the classroom, he enjoys traveling, long hikes, and reading short stories. He loves talking about big ideas and learning about the world around him. He is very excited to work with fellow students and share his passion for writing.
Michele
ESL Specialist
Michele currently works as a teacher at BU's Center for English Language and Orientation Programs (CELOP), where she teaches a wide variety of international students academic skills, including academic writing, listening & note taking, public speaking, and academic reading skills. She has a Master's Degree in TESOL (Teaching English to Speakers of Other Languages) from the Middlebury Institute of International Studies at Monterey where she co-taught a rhetoric course (both writing and speaking) to international graduate students. In addition to writing, Michele is also passionate about dance, travel, and good food.
Michelle
Writing Fellow – CAS 2020
Majors: International Relations & Political Science
Michelle is a Massachusetts native and avid Patriots fan. She is also a sophomore studying international relations and political science. During her freshman year, Michelle took WR100 "Politics and Persuasion: The 2016 Election" and WR150 "Religion, Violence, and Protest." She is passionate about current events, her two golden retrievers, and coffee. When Michelle is not running between classes, you can find her hiking or exploring new restaurants. Michelle is excited to start working in the Writing Center and to share her love of writing with her fellow students.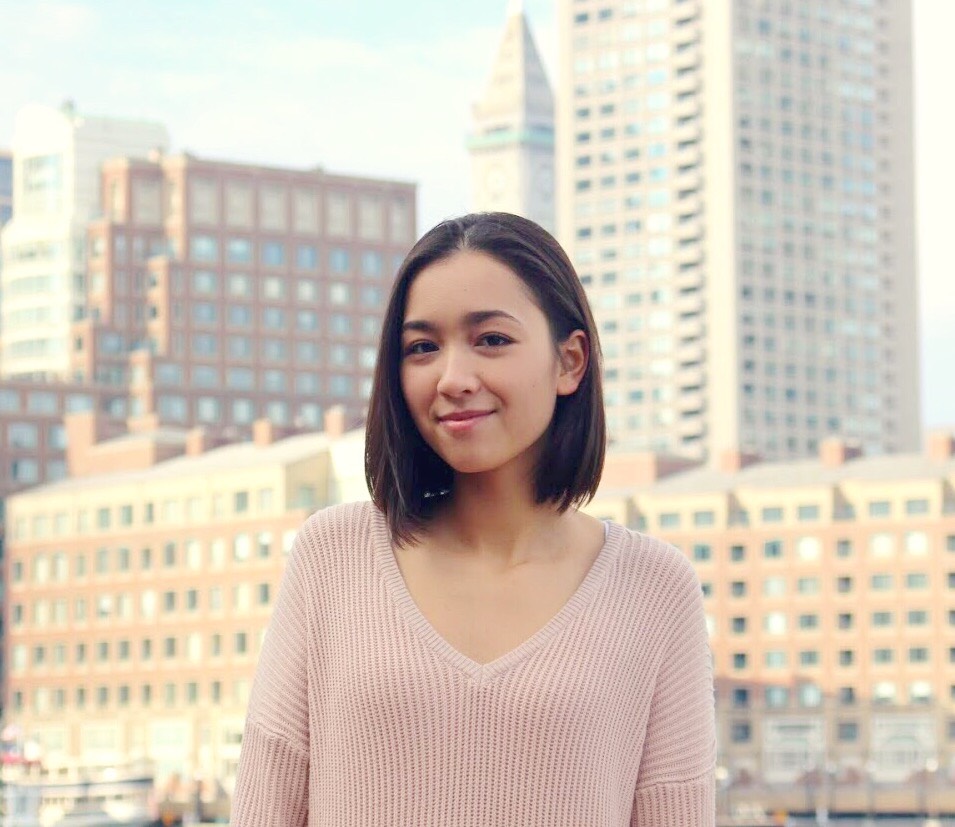 Noe
Writing Fellow – CAS 2018
Majors: International Relations & History
When being asked where she is from, Noe Hinck often has a hard time finding an answer. She lived all around Germany, China, and Japan before finally coming to Boston to study. As an ESL student herself (her first two languages being German and Japanese), she understands the struggles of her international peers and hopes to help out. For her writing seminars, Noe took "Revisiting Fairy Tales" for WR100 and "The Rhetoric of Freedom in America" for WR150. Outside of school, she enjoys traveling and exploring new cultures—especially culinary ones.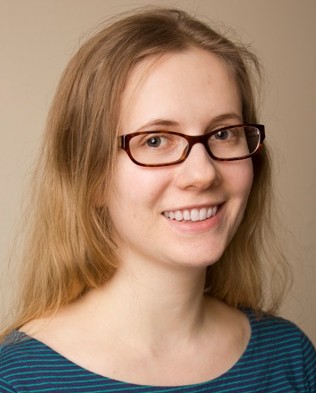 Pamela
Graduate Writing Consultant
Ph.D. Candidate, Musicology
Pamela is a doctoral candidate in Musicology and is researching the effects of urban change on the Parisian music scene during the fin-de-siècle. She completed her undergraduate degree in Music and English at Tufts University, where she also received a master's degree in Musicology. Before coming to BU, Pamela worked at the Boston Philharmonic Orchestra, and she was the 2013 Publications Fellow at the Tanglewood Music Center. Pamela grew up in Europe and the United States and is fluent in Italian and French. She has always loved to write and is excited to work with BU students as a writing tutor.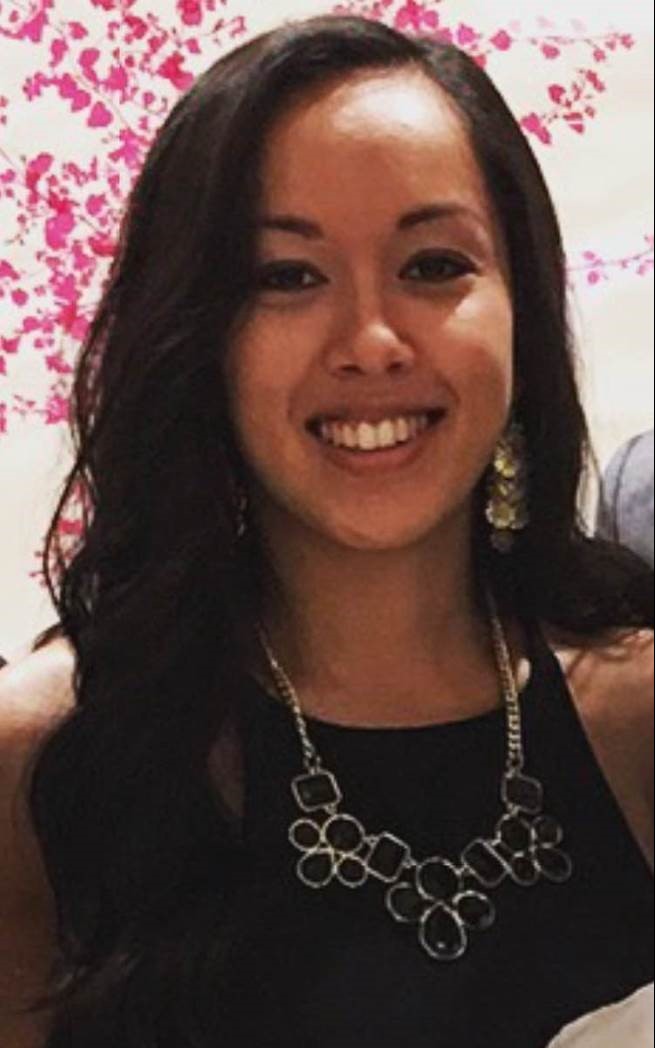 Rachita
Senior Writing Consultant – ENG 2018
Major: Biomedical Engineering
Rachita grew up in Franklin, Massachusetts speaking Hindi, Thai, and English. She conducts biomedical research at BU, focusing on diffuse optics and breast cancer imaging. She is the president of BU's Engineers Without Borders, a global sustainable development non-profit organization. Rachita enjoys reading short stories and poetry. For her writing courses she took "Art of the Lyric" and "Visions of Justice." Rachita loves working with students and has been tutoring for eight years. She is constantly impressed by writing students, and the tutoring sessions always brighten her day.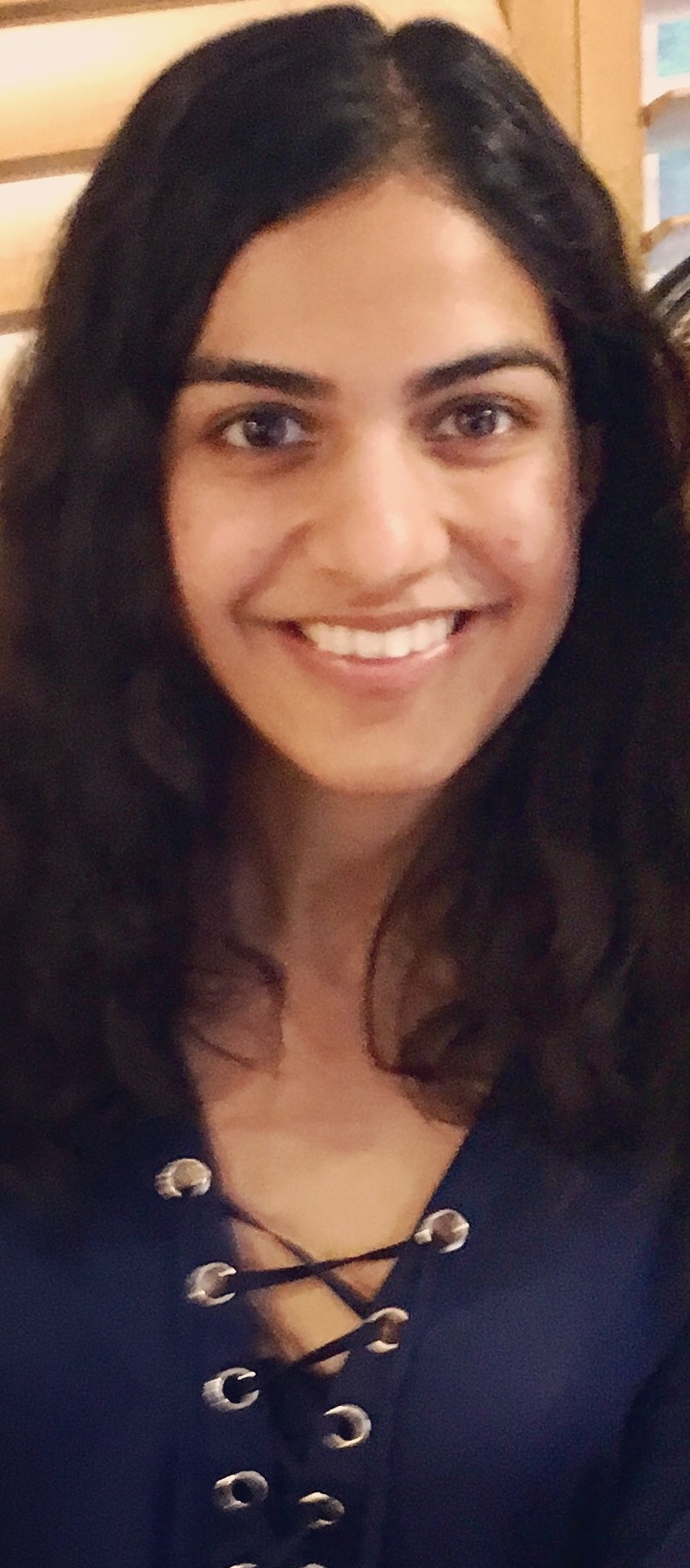 Rishka
Writing Fellow – CAS 2019
Major: English
Ever since a young age, Rishka has delighted in the escape of a good story! As a lover of both prose and performance, Rishka explored her passion for the arts in "WR100: The Theater Now" and currently reviews shows in the Boston area as a contributing editor for Broadway World. Continuing to blend her interests in song and storytelling, Rishka also serves as the director of BU's community service performance group, BU Off Broadway. Rishka's other hobbies include long walks on the BU beach and on the way from West to East Campus. She hopes to help students cultivate a positive relationship with writing and help them unleash both their critical and creative thinking!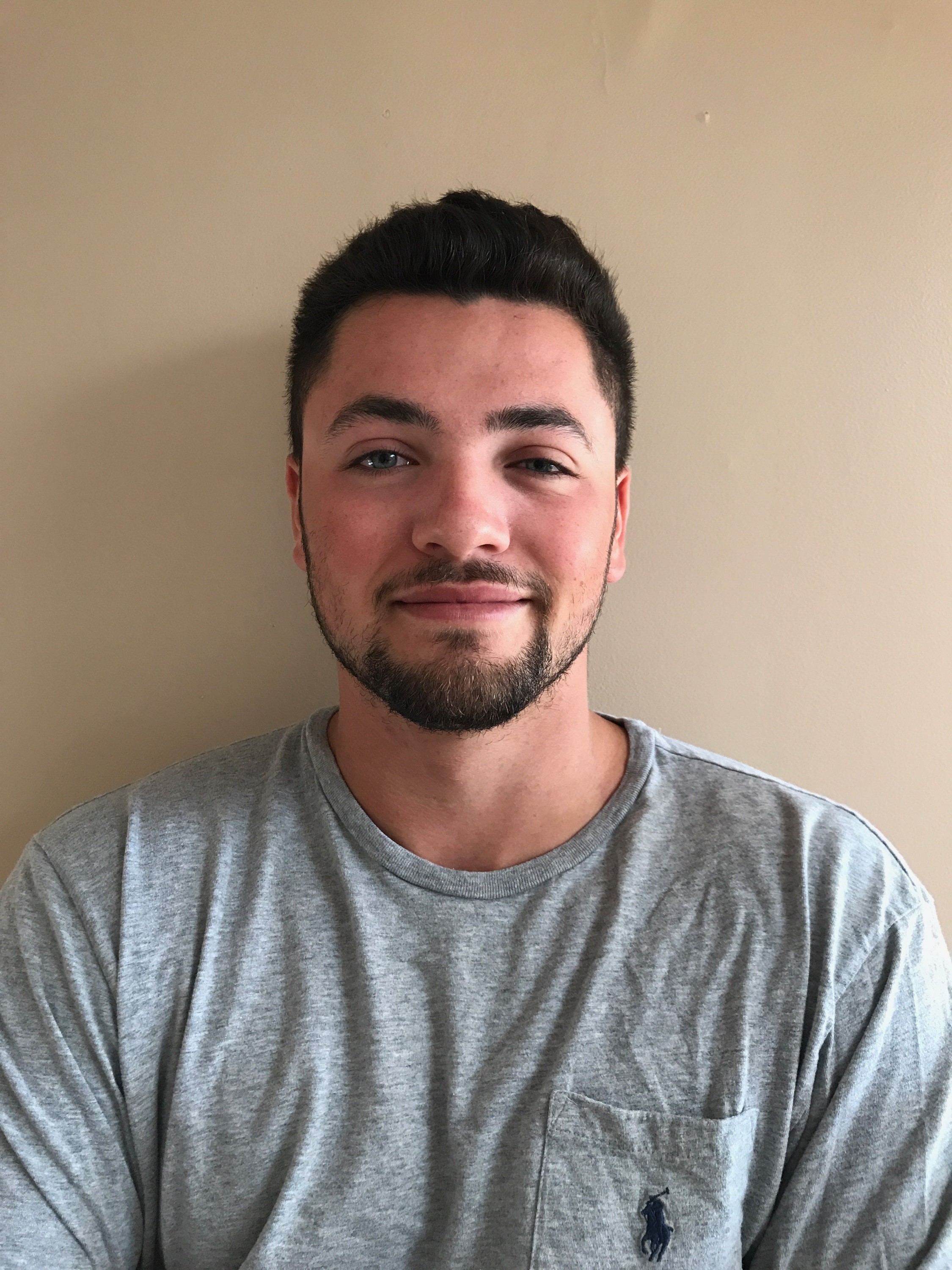 Robert
Writing Fellow – CAS 2019
Major: Neurobiology
Robert is a native of the city of Boston. During his time at BU, he has taken WR100 "Shakespearean Controversies," EN220, and EN364 "Shakespeare II." He is a Shakespeare enthusiast, as reflected by his course selection, and is excited to get to work in the Writing Center. When he's not studying in Mugar Basement, Rob enjoys going to Red Sox games, driving with the windows down, and playing golf.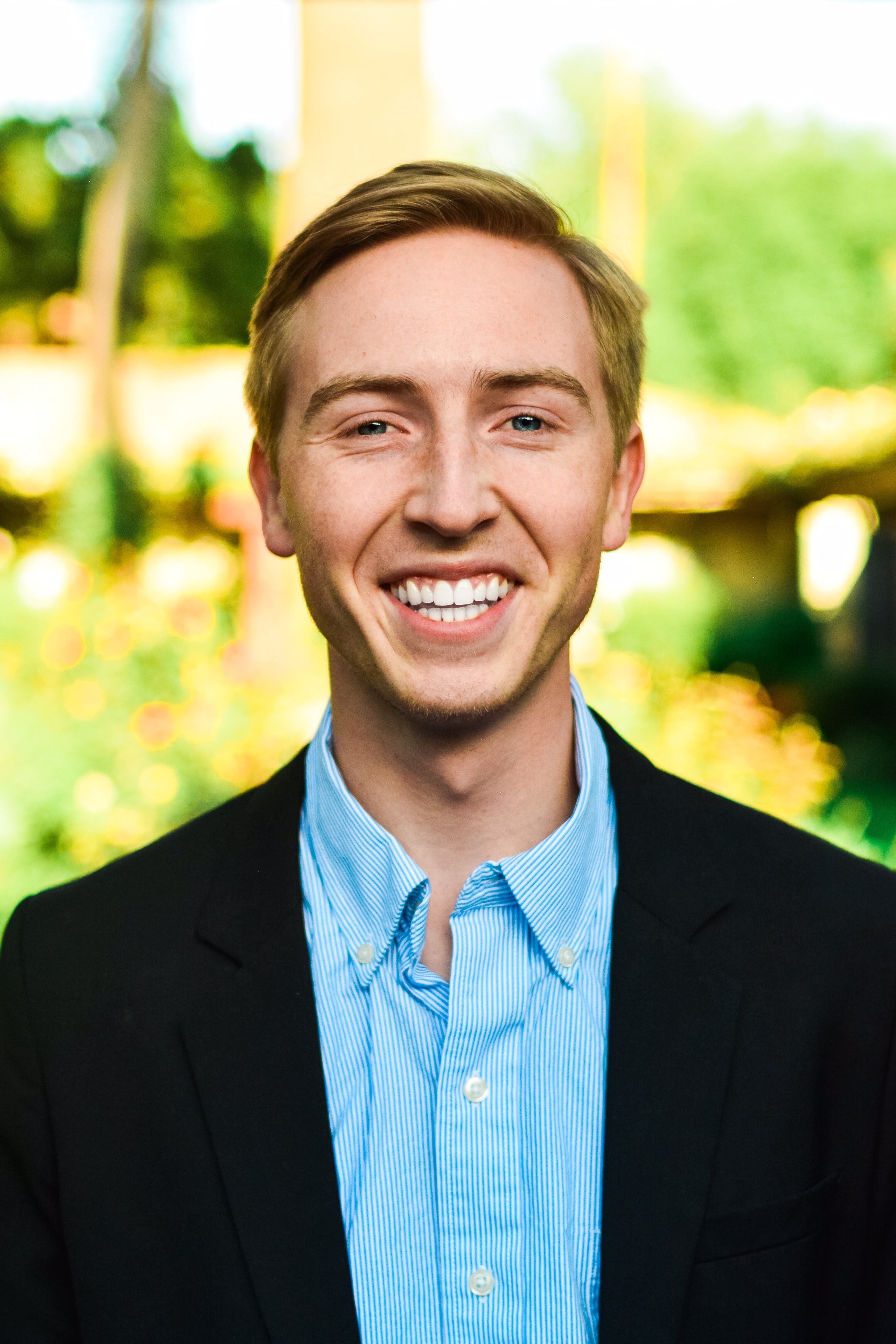 Ryan
Graduate Writing Consultant
M.A. Candidate, Theology
Ryan is a recent transplant from Azusa Pacific University in sunny Southern California, where he worked as a Professional Writing Consultant. He is thrilled to begin graduate studies at BU's School of Theology! Though, as a Seattle native, he is accustomed to inclement weather, his body and mind have yet to be hardened by his first Boston winter. When escaping nefarious weather patterns, you can often find Ryan holed up with a good book or loitering about the Writing Center. He gets jazzed about helping student writers develop their unique voice and is a particularly big fan of research and the entire prewriting process. Come say hi!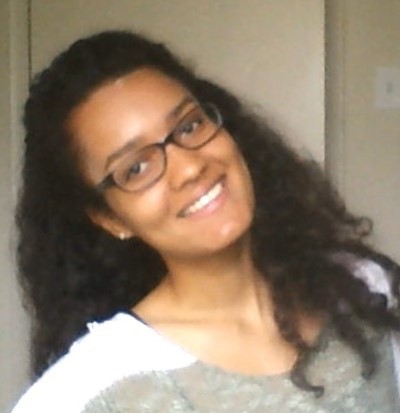 Sabrina
Senior Writing Consultant – CAS 2018
Majors: International Relations & African Studies
For her writing seminars, Sabrina took both the WR 100 and 150 "Global Documentaries" courses. She often describes herself as being a female nomad and a cookie enthusiast. Sabrina has celebrated her past five birthdays in different states and countries, spanning from California to Zanzibar. She is interested in anything travel related, especially when it's free (or better yet, paid). This past summer she spent 2 1/2 months interning in Tanzania where she helped provide seeds and inputs to small-scale farmers. Unfortunately she still hasn't climbed Mount Kilimanjaro—that's still on her bucket list!
Shannon
Graduate Writing Consultant
Ph.D. Candidate, English
Shannon is thrilled to return to the Writing Center again this fall after working as a consultant last year and teaching a section of WR 100 (titled "La vie bohème: Art and Counterculture from the Latin Quarter to the Lower East Side"). She is at work on a dissertation on music, sound, and the body in Victorian fiction. When not reading, writing, or teaching, Shannon plays clarinet in the Dudley House Orchestra at Harvard and with various chamber music groups in the Boston area. She also loves to travel, attend concerts and plays, and explore Boston restaurants.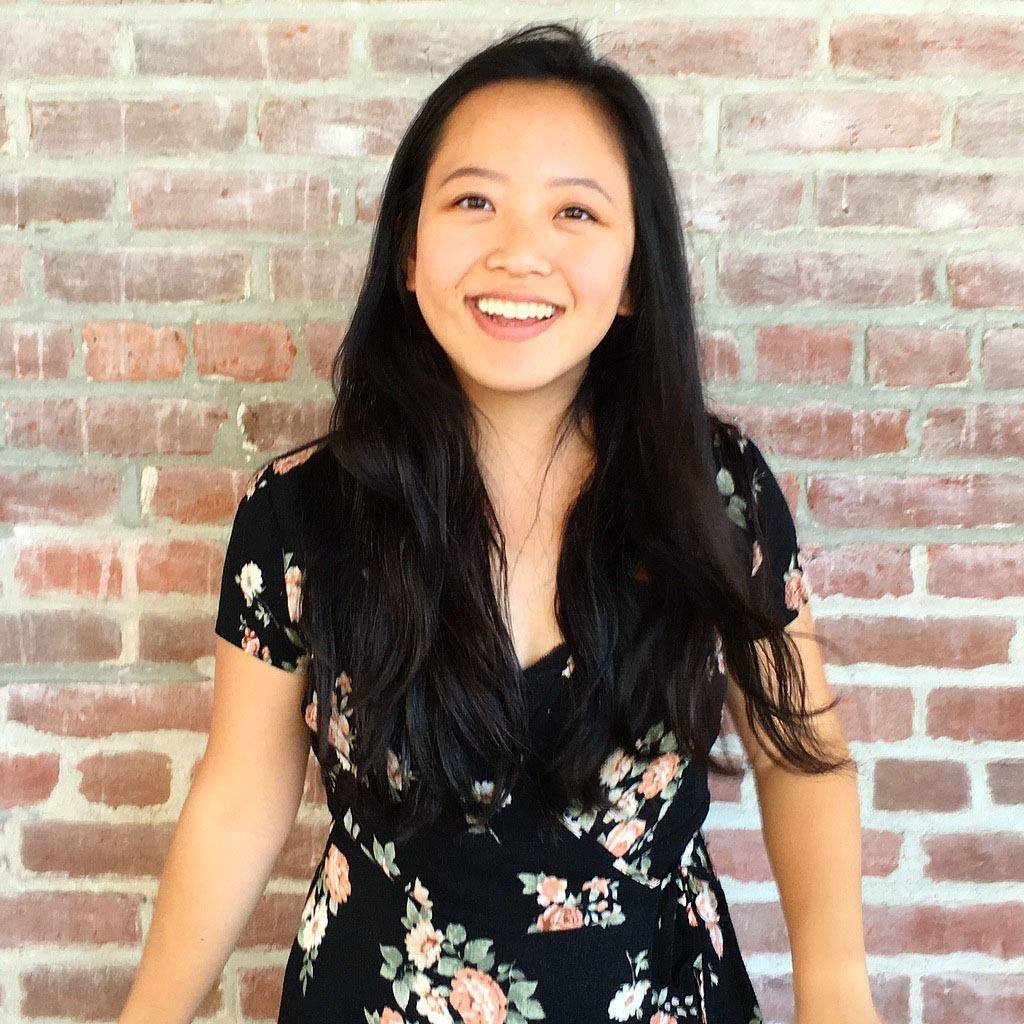 Sharmaine
Writing Fellow – CAS 2019
Majors: International Relations & Linguistics
Bay Area native Sharmaine has loved words since she was still sounding them out. Over the past few years, she worked with English language learners in a Brighton elementary school and taught at the Harker School's English Language Institute. At BU, Sharmaine took CC101 "Ancient Worlds," CC102 "Antiquity and the Medieval World," and WR150 "Burning Questions." In her spare time, Sharmaine writes poems—mostly sonnets—and runs a lifestyle website, Cocoon. During the rare moments where she's not writing, Sharmaine enjoys traveling, music, and pretending to understand art in Boston's many incredible museums.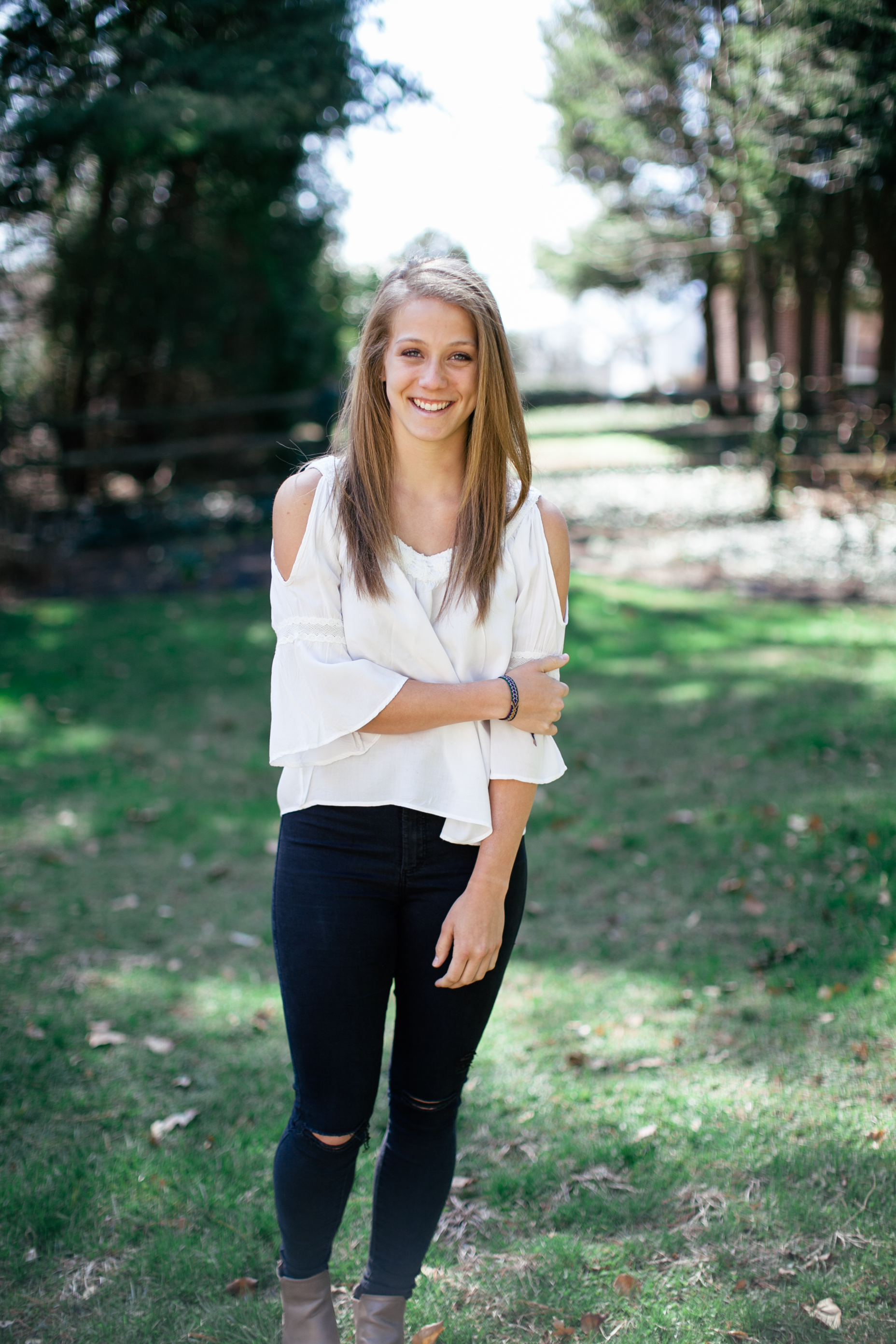 Sophie
Writing Fellow – CAS 2020
Majors: International Relations & Spanish
Hoping to someday work at a foreign embassy or in the field of environmental law, Sophie has a variety of interests that range from marine life to the sport of lacrosse. She loved her first Boston University writing course "WR 100: Interrogating Race in Contemporary America," which challenged and dismantled her preconceived notions of equality in the U.S. Sophie also tutored with the Intergenerational Literacy Program of Chelsea, Massachusetts in her first year at BU. If she's not tutoring or in class, Sophie can be found singing with the Boston University Treblemakers, exercising at FitRec, or practicing her Spanish translation by watching—without subtitles—the hit Netflix series Narcos.
Zack
Writing Fellow – CAS/KHC 2019
Majors: Economics & Spanish
Zack is a junior at Boston University double-majoring in Economics and Spanish. A member of the Kilachand Honors College at BU, Zack also previously played goalkeeper for the Men's Soccer team. His interest in writing has been bolstered from Studio courses he has taken in the Honors College, and lifelong instruction from his father, a Managing Editor at The Chicago Sun-Times. Zack lives on the North Shore of Chicago when he's not in Boston and enjoys reading and playing soccer in his free time.