2021 – 2022
Alyssa (she/her)
Senior Writing Consultant
COM 2022 (Advertising)
Alyssa was born and raised in Southern California. During her freshman year, she took WR 120: The Memoir, COM 201, and EN 220. Alyssa has extensive writing experience (from food articles for The BU Buzz to press releases for a corporate communications internship) and is knowledgeable about WordPress, social media, web design, and Adobe Creative Cloud. She loves dance, musical theatre, and walking aimlessly around Boston. Alyssa is excited to help students become more comfortable and confident in their writing skills!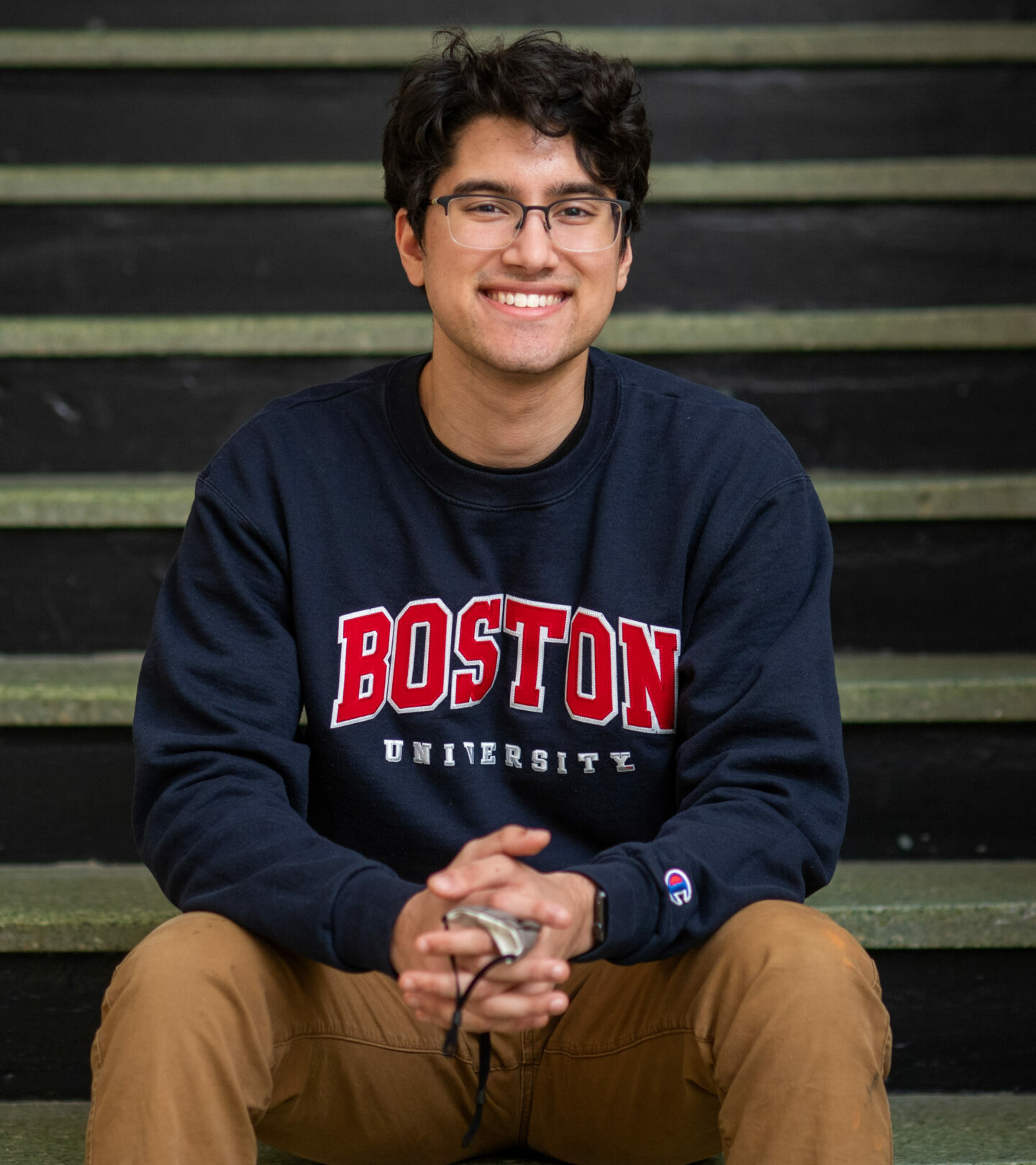 Amit (he/him)
Writing Fellow
QST 2024 (Business Administration/Management with a concentration in Law)
Amit is a New England native from Barrington, Rhode Island. He is pursuing a degree in Business Administration/Management and plans to complete a concentration in Law. He has taken KHC ST 111 and ST 112: Protest, Power, and Politics. Amit is an avid reader, outdoor lover, and musician who is skilled in both video editing and audio production. He is currently a drummer in the BU Jazz Band as well as a Writer and Copy Editor at the BU Pre-Law Review.
Daniel (he/him)
Senior Writing Consultant
CAS 2022 (Environmental Analysis & Policy)
Daniel is majoring in Environmental Analysis & Policy and minoring in Urban Affairs. He hails from Brooklyn, New York and is passionate about history, biking, and music. Daniel is looking forward to working with students at the Writing Center for his third year! He has taken WR 120: Politics and Persuasion and WR 151: Hamilton and Jefferson: Competing Visions of America. Daniel was the 2020-2021 Thomas M. Menino Fellow, researching alternative methods of criminal justice in New York City and Chicago, and loves helping students develop their own research ideas at the Writing Center.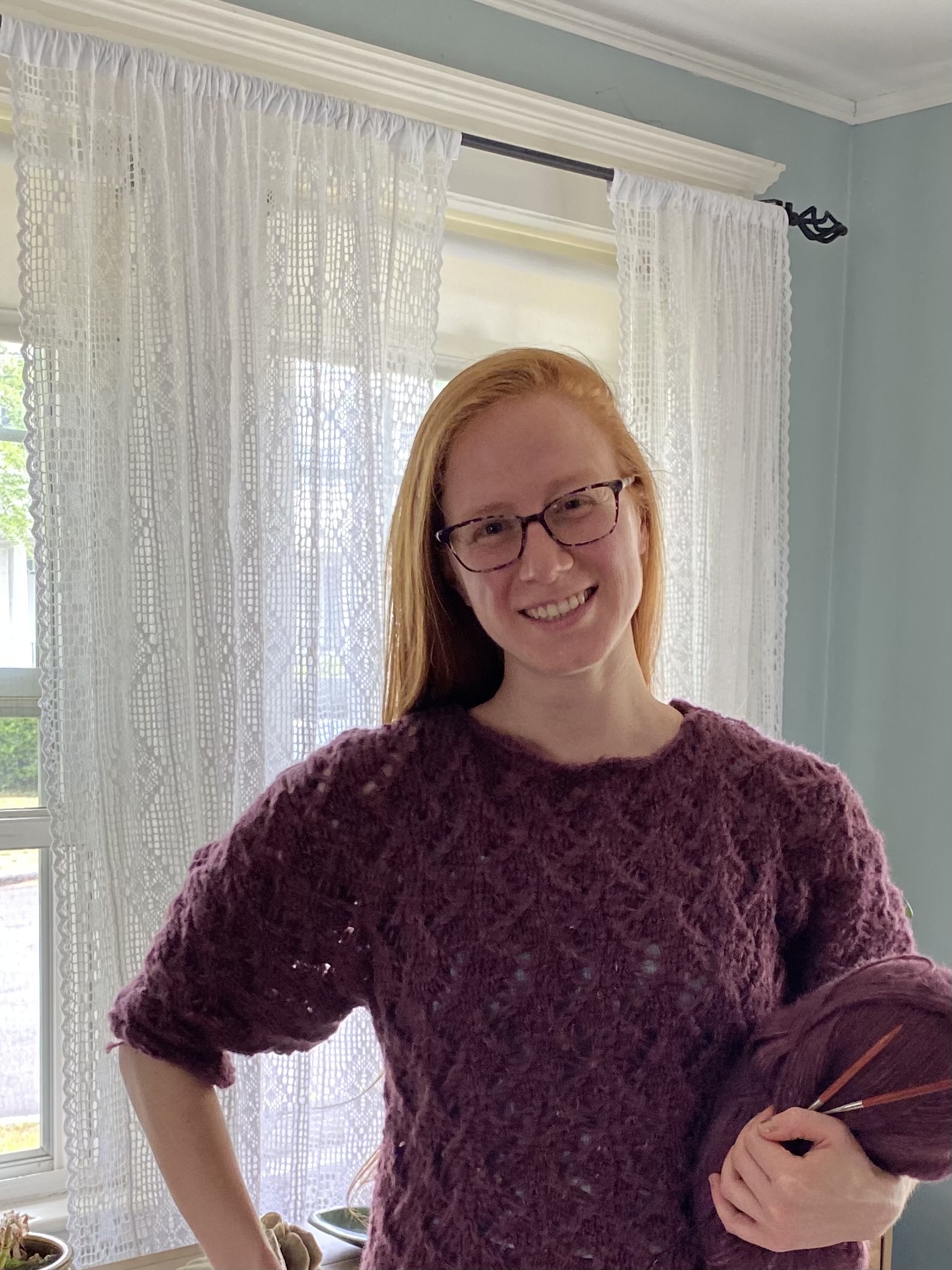 Emily S. (she/her)
ELL Specialist
Emily studied anthropology and religion at BU, and then went on to obtain a graduate certificate in TESOL at Salem State University. She now teaches TOEFL and general English at TALK English School. Emily enjoys music, art, and traveling. She plays the flute and tuba, and she has lived in Chile and Ecuador. When she's not teaching or reading, you can find her hiking, trying new foods, and attempting to cook sushi.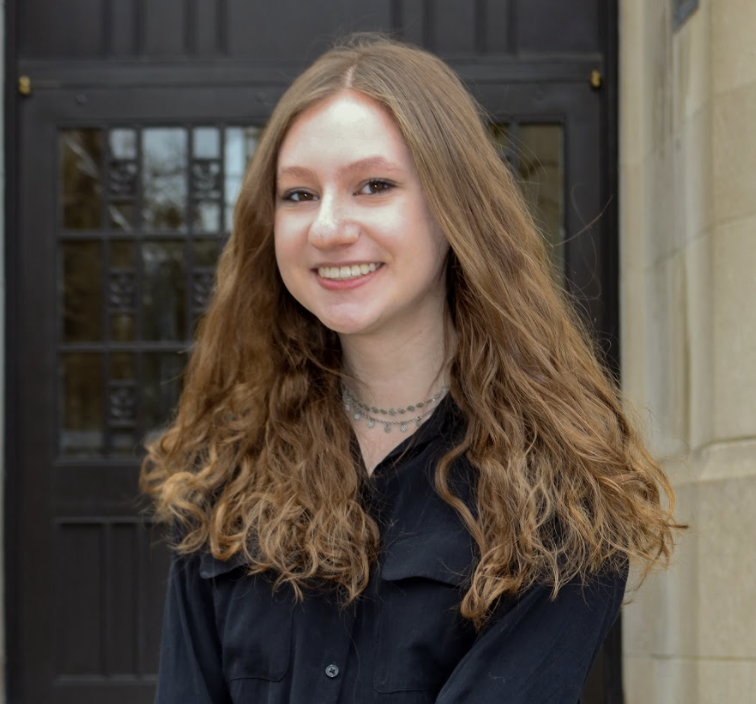 Emily W. (she/her)
Writing Fellow
CAS 2024 (Biochemistry & Molecular Biology)
Emily is a sophomore from Philadelphia, Pennsylvania. She is super excited to help fellow students strengthen their writing skills and she loves learning about new subjects with every meeting. She has taken both WR 120: Global Tragedy and WR 152: Examining Graphic Medicine, and was grateful for the opportunities to explore both traditional and modern forms of literature. When she's not at the writing center, you can find her competing with BU's mock trial team, playing guitar, or burrowed at Mugar with an iced tea in one hand and her chemistry notes in the other.
Evan (she/her)
Writing Fellow & Student Social Media Coordinator
COM 2023 (Public Relations)
Originally from Chicago, Illinois, Evan is thrilled to be a part of the Writing Center staff. Her coursework in COM – combined with her minors in Public Health and Theatre – allow Evan to take a deep dive into the intersection of communication and the sciences each and every day. Evan has experience with WR 120: Global Tragedy and WR 152: The Theatre Now, and she can't wait to explore everything else the CAS Writing Program has to offer. Outside of the classroom, Evan can be found acting on BUTV10's Bay State, dancing, or finding the best ice cream Boston has to offer!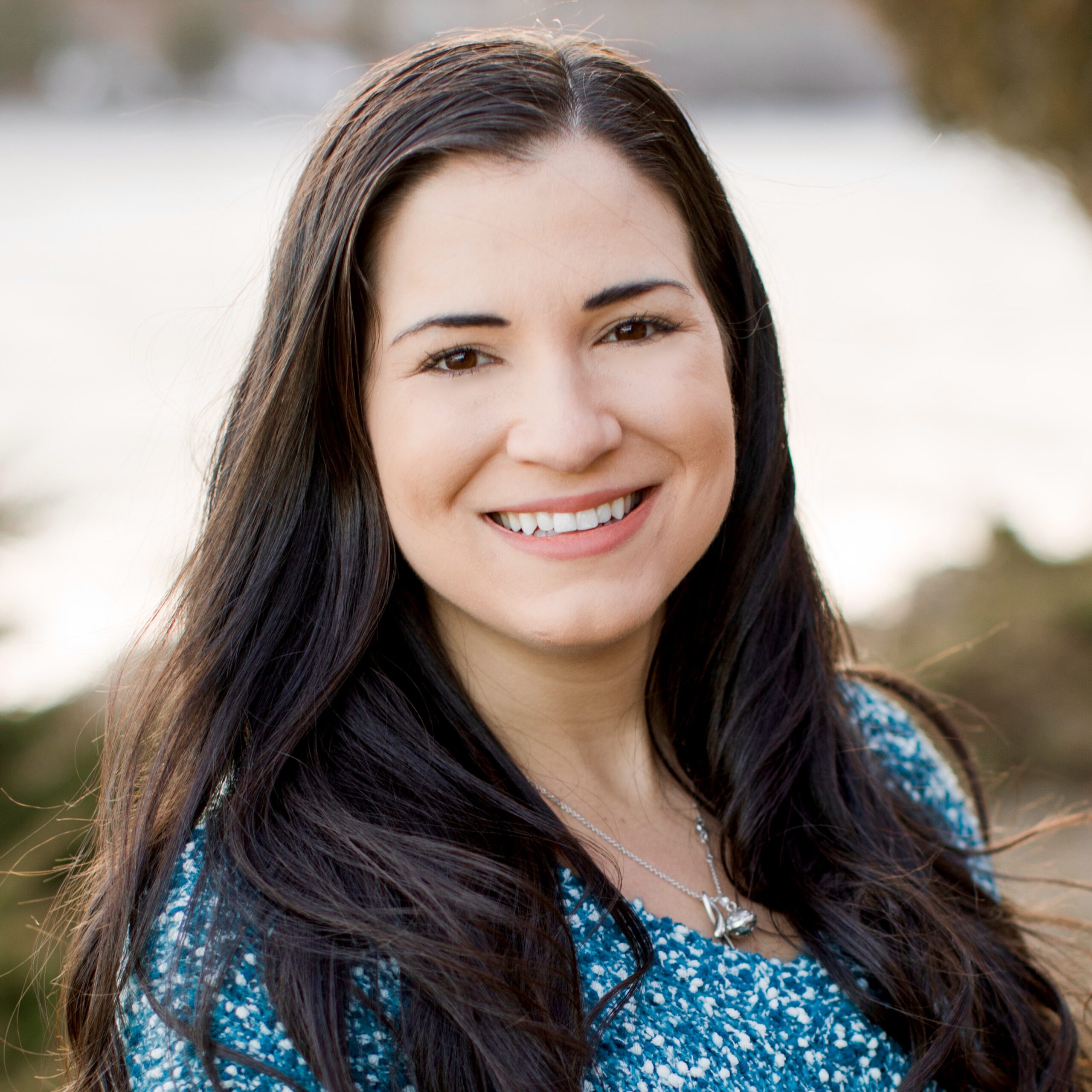 Faye (she/her)
Graduate Writing Consultant
GRS Ph.D. Candidate (Anthropology)
Faye is a graduate student in the Department of Anthropology. Before coming to BU, she got her bachelor's and master's degrees in Biology from Clark University. She has lived in Massachusetts her whole life. Previously, she has worked as a graduate writing consultant specializing in résumés, curricula vitae, and personal statements. For her Ph.D., she is looking at development and growth in juvenile orangutans in zoos across the United States. She loves hiking in New Hampshire, her two cats, people watching, growing houseplants, messy hair buns, and books. Her absolute favorite part of graduate school is teaching and advising!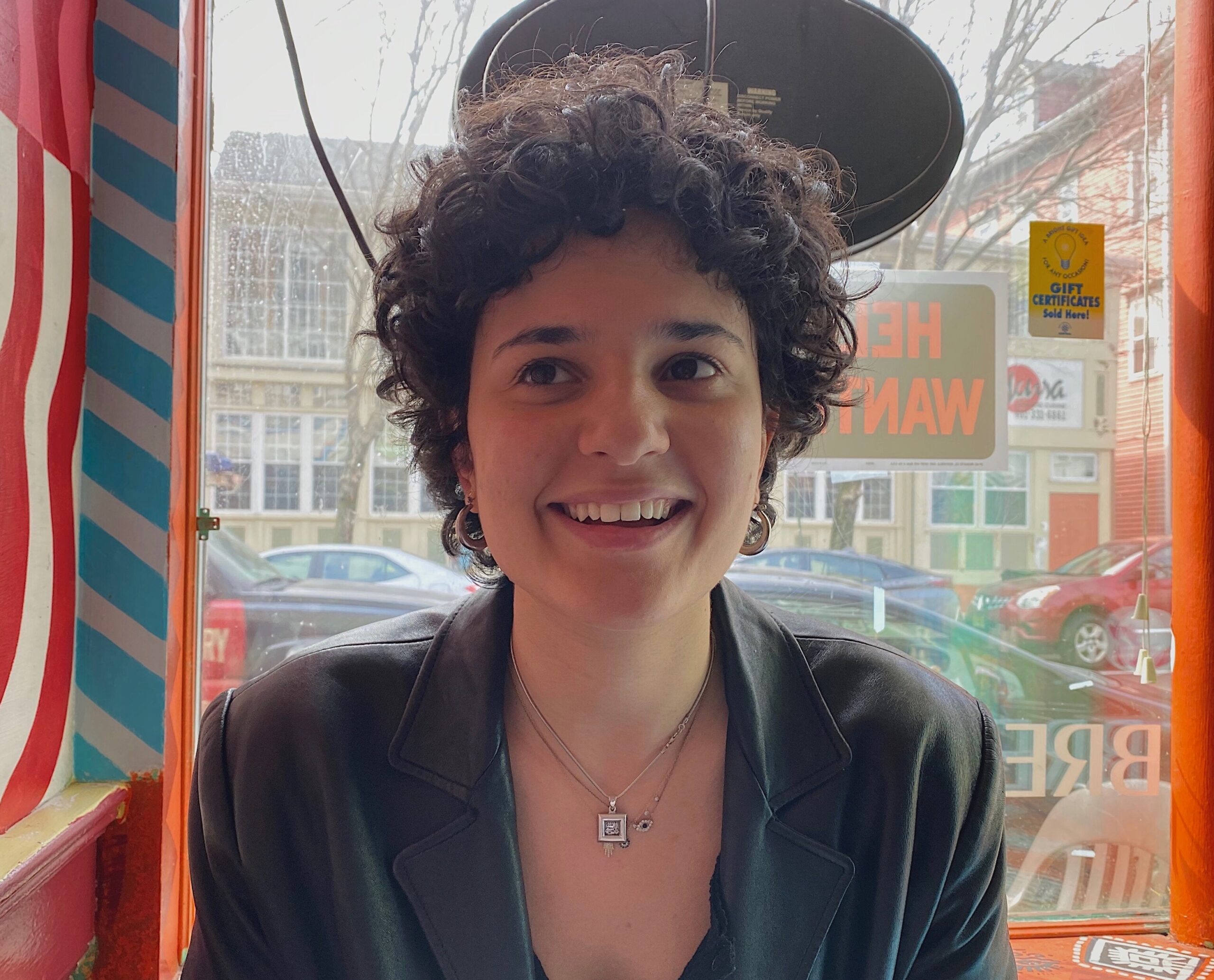 Hanadi (she/her)
Writing Fellow
CAS 2023 (International Relations & English)
Hanadi is a junior from Houston, Texas and is studying International Relations and English. She is also learning Italian and Arabic in an effort to deepen her connection to her family roots. During her first year at BU, she took WR 120: Exploring Identity Development and Marginalization in the US, a class which encouraged her to reflect on her identity in America and how it relates to those of her classmates' and beyond. Hanadi's passions include music and traveling, and she is really looking forward to exploring the greater Boston area now that it's safe to do so!
Isabela G. (she/her)
Senior Writing Consultant
COM 2022 (Journalism)
Isabela is an international student at BU. Born and raised in Brazil, this is her first time living abroad. Her first language is Portuguese, but she also speaks English and Spanish. Her favorite book is The Hunger Games and her favorite movie is Mamma Mía. She is also addicted to M&Ms. When working as a consultant, Isa seeks to empower her fellow students to feel confident with their own writing. With her, there is no judgment. Come as you are and we'll work together to nurture the writer within you!
Isabella R. (they/them and she/her)
Writing Fellow
COM & KHC 2024 (Film & TV)
Isabella hails from Murfreesboro, Tennessee. They now study film, and wish to become a screenwriter in the future. They wrote a thesis concerning vampires in cinema in their senior year of high school, and would be happy to discuss all things gothic. Isabella spends her time writing quizzes for The Bunion, hiking with their friends, and attempting to find the best baked goods in Boston.
Jintao (he/him)
Writing Fellow
CAS & COM 2023 (History & Journalism)
Jintao is a junior double-majoring in history and journalism who dedicates himself to interdisciplinary studies. A BU Humanities Scholars Award recipient this past summer, Jintao is passionate about exploring historical narratives forged through various sociocultural lenses. In journalism he is an avid contributor to several local outlets, including the BU News Service. Speaking Mandarin Chinese, French, Latin and English, Jintao looks forward to assisting all and is glad to provide individualized help to those who read and write English as a second language as he does.
Lekhya (she/her)
Senior Writing Consultant
SAR 2023 (Human Physiology)
Lekhya is a junior studying human physiology at Sargent College. She considers herself to be from Massachusetts, although she has also briefly lived in 5 other states and 2 other countries. Freshman year, Lekhya took WR 120: Boston Animals Now and WR 152: What's In A Thing. Although she enjoyed both courses, she struggled with them at first, and she hopes to help other students avoid her pitfalls. In her spare time she loves to read and play with her pet dog.
Lila (she/her)
Writing Fellow
CAS 2023 (International Relations & Economics)
Lila is from Bangkok, Thailand and her multicultural background inspired her interest in global affairs. During her freshman year, she took WR 120: Global Tragedy and WR 152: Narratives of Development as she is drawn to international topics in both fiction and nonfiction. In her free time, she enjoys visiting museums and attending concerts. As English is her second language, Lila understands how intimidating writing can be and is looking forward to working with students to ensure they feel comfortable writing in their own unique writing style.
Maelee (she/her)
Senior Writing Consultant
CAS & KHC 2022 (Biology specializing in Ecology & Conservation Biology)
Maelee grew up in the Chicago suburbs, where she was a Writing Center tutor in high school. She loves getting to learn about others' cool theories and research, as well as helping them gain confidence and hone their craft. After taking Studio I & II her freshman year in the Kilachand Honors College, she has pursued scientific and grant writing in addition to traditional academic writing. She also has experience with public speaking and podcasting. Maelee looks forward to guiding and empowering students on their journeys as writers!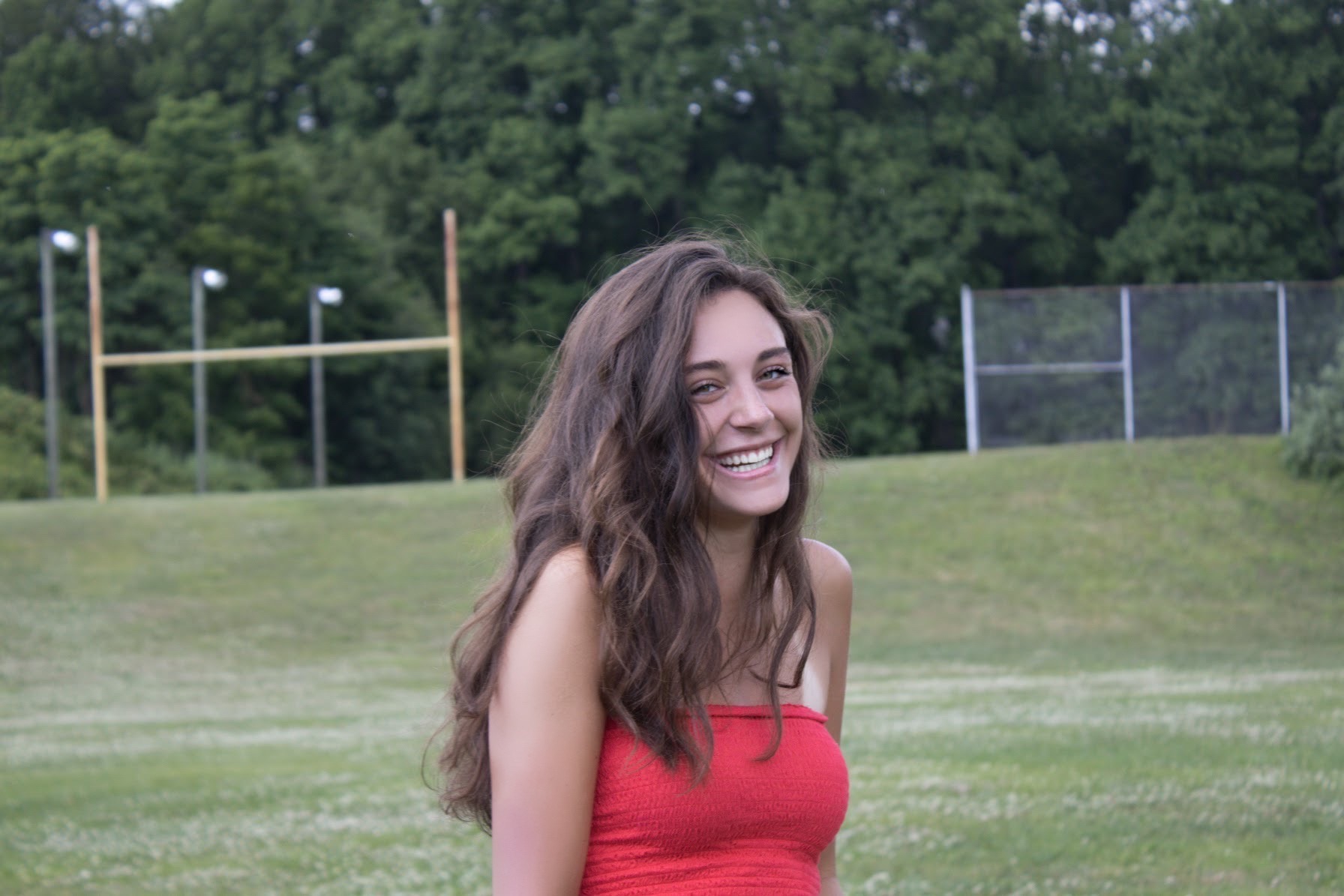 Maggie (she/her)
Senior Writing Consultant
SAR 2022 (Health Science)
SPH MPH Candidate (Public Health)
Maggie is a senior studying Health Science and a first-year graduate student at the School of Public Health. During her freshman year, she took WR 120: Brave New Worlds and WR 151: Controversial Shakespeare. Outside of school, Maggie works as a health educator for an organization called Peer Health Exchange. She is also an Admissions Ambassador at BU. In her free time, she enjoys hanging out with friends, watching documentaries, practicing piano, and playing with her kitten. As an aspiring public health professional, she is passionate about health policy and reform. Maggie is excited to share her love of writing and to help students improve their writing skills!
Michele (she/her)
ELL Specialist
Michele works as a teacher at BU's Center for English Language and Orientation Programs (CELOP), where she teaches a wide variety of international students academic skills, including reading, writing, listening, note-taking, and public speaking. She has a master's degree in TESOL (Teaching English to Speakers of Other Languages) from the Middlebury Institute of International Studies at Monterey, where she co-taught a rhetoric course (both writing and speaking) to international graduate students. In addition to writing, Michele is also passionate about dance, travel, and good food.
Naomi (she/her)
Senior Writing Consultant
CAS 2023 (Computer Science)
Naomi is from Boston though she lived in Virginia until she was 12. Though she is a biology major, she enjoys numbers and writing and is extremely passionate about reading. During her freshman year, she took WR 120: Indigenous Resistance, WR 150: Childhood in Diverse Disciplines, and EN 155: Myth of Family. She loves playing video games, watching TV, and spending time with family and friends. She eagerly looks forward to working as a writing consultant and helping her fellow students improve their writing.
Nora (she/her)
Writing Fellow
COM 2023 (Advertising)
Hailing from Grand Rapids, Michigan, Nora is a junior studying advertising and minoring in Spanish. During her freshman year, she took WR 120: American Environmental History and WR 152: American Environmental History. These classes helped her learn to embrace the frustrations of the writing process and to lean into curiosity. She has extensive writing experience from contributing to the BU Communicator to interning at a local Michigan newspaper. Outside of the classroom, you can often find her baking with her friends while jamming to Taylor Swift or strolling around the Public Gardens with a coffee in hand.
Olivia (she/her)
Senior Writing Consultant & Student Social Media Coordinator
COM 2022 (Public Relations)
Olivia is a senior from Silver Spring, Maryland majoring in public relations and minoring in environmental analysis & policy. She wants to use her writing skills to inform the public about current environmental issues and sustainability. During her freshman year, she took WR 120: Indigenous Resistance and WR 150: Art of the Arab Spring, where she enjoyed learning about populations she had not encountered in her education before. She also learned about the research and podcast process. Outside of the classroom, Olivia enjoys hosting her radio show on WTBU, going to concerts, and finding places in Boston to thrift.
Opemipo (she/her)
Senior Writing Consultant
CAS 2023 (Medical Science)
Opemipo is from Wilmington, Delaware. In freshman year, she took WR 120: Black Female Lives Matter and CH 182: Intensive General and Quantitative Analytical Chemistry 2, which partly focuses on scientific writing. Opemipo (not so) secretly dreams of being a writer, or at least using her writing skills in her future endeavors. She enjoys laughing with her sisters, listening to music, and reading. Opemipo also loves walking on the Esplanade and watching the sun set on the Charles River. She is in Omega Phi Alpha and The Navigators. Most importantly, Opemipo is excited to help others realize their writing potential!
Peyton (she/her)
Senior Writing Consultant
CFA & CAS 2022 (Music & Psychology)
Peyton is a senior from Virginia Beach who intends to pursue a double degree in music and psychology. Upon her arrival at BU, her long-time love for literature and poetry inspired her to take WR 120: Moral Ambiguity in Literature. Later, her participation in WR 152: Representing Disaster in America gave her great experience in creating descriptive multimodal projects. Outside of class, Peyton is an active member of the BU Catholic Center and All-Campus Orchestra. She loves playing classical piano and cello, going to the beach, and traveling to new places, both locally and abroad. Peyton is very excited to work at the Writing Center, and she hopes to provide her peers with positive advice and support as they gain confidence in their writing abilities.
Pooja (she/her)
Senior Writing Consultant
SAR 2022 (Health Science)
Pooja is a senior who has lived in Franklin, Massachusetts and India before coming to BU. During her freshman year, she took WR 120: Elements of Danger in American Short Fiction and WR 152: Case Studies in Fairytales. She is always up for discussing literature, especially if it is unusual in form. In her spare time, Pooja enjoys reading, singing, and sampling chicken wings from around the world.
Rivkah (she/her)
Senior Writing Consultant
CAS 2022 (Cultural Anthropology)
Rivkah is a senior who loves traveling and learning languages. She's happy to start conversations in Spanish, Arabic, or Portuguese. She is studying cultural anthropology with a focus in linguistics and intends to pursue a graduate degree and/or certification in medical or legal interpretation and translation. Her career goals are to work in social advocacy, specifically with immigration policy. When not writing, she enjoys being active in her community, especially socially and politically. She loves learning for the fun of it and is always excited to talk to people about what they are studying, researching, or writing.
Ryan (she/her)
Writing Fellow
CAS 2022 (History)
Ryan is from Deerfield, Illinois, and pursuing a degree in history. She is most interested in American Presidential history and the early Cold War era. Ryan has taken WR 120: New Journalism, WR 150: 1968 Revisited: Turmoil in the Streets of Paris and Prague, and WR 415: Public Writing. Outside of the classroom, Ryan volunteers for the City of Boston Archives, writing descriptions for their photo and oral history collections. She also serves as Vice President and Senior Global Politics Editor for the Boston Political Review. When she is not writing, you can find Ryan reading anything by Robert Dallek, re-watching The Office, or listening to NPR's Throughline. Ryan is excited to work in the Writing Center and help her fellow students learn new writing skills.
Ryn (she/her)
Writing Fellow
CAS 2023 (Political Science)
Ryn is a rising junior majoring in Political Science. In her free time, Ryn enjoys kayaking, reading, and playing the flute! In her first year, Ryn took WR 120: Civil Disobedience with a specific focus on Hobbes, Thoreau, and Rousseau. In her second year, Ryn took WR 150: The History of American Sex Education. As someone with a variety of interests, Ryn has taken courses in the COM, WED, and CAS. In addition to kayaking, Ryn enjoys playing video and board games!
Tomo (she/her)
Writing Fellow
SAR 2024 (Speech, Language, & Hearing Sciences)
Tomo was born in Japan but grew up in Eastern Pennsylvania. She can still speak a little Japanese, but not enough to turn the subtitles off for an anime. She plans on becoming an audiologist (hearing specialist), but secretly dreams of publishing a novel. She also loves languages and is interested in healthcare accessibility. Although she enjoys writing, she understands that the process can be messy and disheartening, so she hopes to be a motivational force for anyone who needs it. In her free time, Tomo likes to go on walks while listening to Taylor Swift or BTS.