2022 – 2023
Abby (she/her)
Senior Writing Consultant
CAS 2023 (Linguistics)
Abby is a senior from Fort Collins, Colorado. During her freshman year, she took WR 120: Shakespeare's Serious Comedy (her favorite play was "Cymbeline") and EN 220: Literature and Social Change. Since then, she's continued to write literary criticism for her German minor and explored academic writing in a variety of humanities disciplines. Abby loves languages, books, being outside, and music. You might find her playing percussion or trombone in the BU Band, at the BU Catholic Center, cooking or baking in her kitchen, or taking a wander around Boston.
Aya (she/her)
Undergraduate Writing Consultant
SAR & CAS 2025 (Human Physiology & Medical Anthropology)
Aya is a sophomore from Seattle, Washington and she is on the pre-medical track aspiring to be a cardiothoracic surgeon. When she's not practicing her sutures or watching Grey's Anatomy, you can find her reading Colleen Hoover or crocheting. In her first year at BU, she took WR 120: Revisiting Fairy Tales and WR 152: Medical Debates. She's passionate about writing and loves exploring the intersections between medicine and social prejudice. Aya is so excited to work with all of you and help you feel confident and comfortable with your writing!
Brendan (he/him)
Undergraduate Writing Consultant
COM 2025 (Journalism & Advertising)
Brendan is a sophomore from West Bloomfield, Michigan, in the suburbs of Detroit. With a grandma who was a published author, he grew up writing and is pursuing a career in Journalism, along with an Advertising major. A big fan of sports, Brendan surrounds himself with it as much as possible, including working for a minor league baseball team and editing for the Daily Free Press Sports. In his freshman year, Brendan took WR 120: Prisons in the Modern Imagination and WR 153: A Community of Poets to get experience in both academic and creative writing. In his spare time, Brendan enjoys longboarding, hiking, collecting records, and playing basketball. Overall, Brendan looks to help people in any way possible and writing is the way he does it best!
Celene (she/her)
Undergraduate Writing Consultant
CAS 2023 (English & Philosophy)
Celene is an English & Philosophy major born and raised in Massachusetts! She is delighted to work at the Writing Center for her first year, and has taken all but two required English courses at BU, with her favorite being EN 326 Arts of Gender: Cartographies of Desire in Asian American Literature. Growing up with a multi-linguistic background in both Chinese and English, she is particularly passionate about Asian American literature—South Asian novelist Jhumpa Lahiri is one of her writing inspirations! She hopes to aid students in progressing their writing skills, while helping them discover where their writing passions lie.
Emily (she/her)
Undergraduate Writing Consultant
CAS 2024 (Biochemistry & Molecular Biology)
Emily is a junior from outside of Philadelphia, Pennsylvania. She has taken WR 120: Global Tragedy and WR 152: Examining Graphic Medicine and was grateful for the opportunities to explore both traditional and modern forms of writing. On campus, she is involved in BU's International Relations Professional Fraternity Delta Phi Epsilon and the Student Elections Commission. Her hobbies include playing music, trying new recipes, and spending time outside. She is looking forward to a great year of working through ideas and technical skills with students, and can't wait to learn more about new subjects with every session!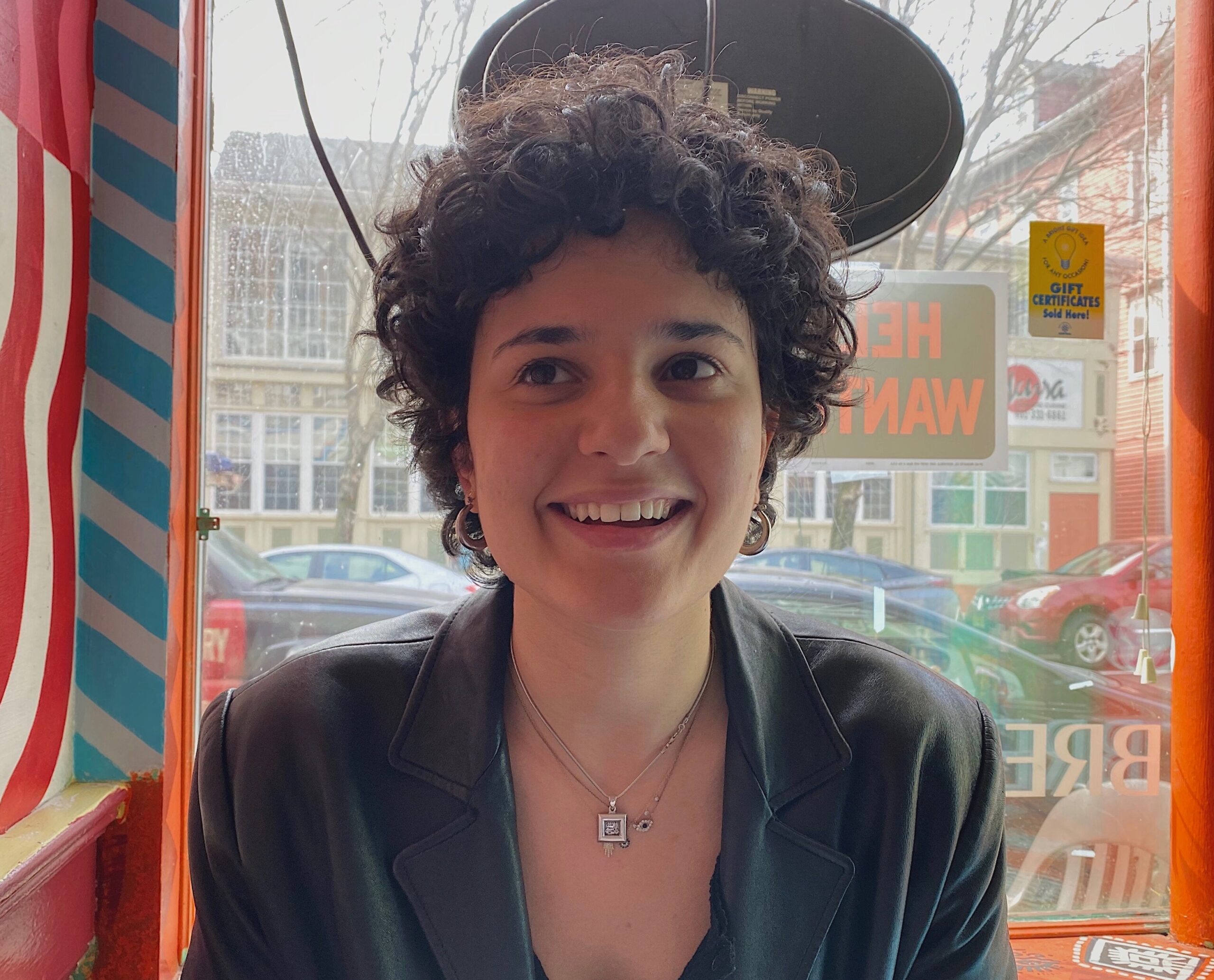 Hanadi (she/her)
Undergraduate Writing Consultant
CAS 2023 (International Relations)
Hanadi is a senior from Houston, Texas and is studying International Relations and English. She is also learning Italian and Arabic in an effort to deepen her connection to her family roots. During her first year at BU, she took WR 120: Exploring Identity Development and Marginalization in the U.S., a class which encouraged her to reflect on her identity in the United States and how it relates to those of her classmates' and beyond. Hanadi's passions include music, traveling, and reading!
Isabela (she/her)
Undergraduate Writing Consultant
CAS 2024 (Biochemistry & Molecular Biology)
Isabela is a junior from Paraná, Brazil. Her first language is Portuguese. She wishes to pursue a career in biochemistry, working in laboratories. In her Freshman year, she took WR 120: American Comics and WR 150: Marijuana in American History, both of which challenged her to delve into topics she had no prior interest in. In her spare time, she enjoys watching sports and attending concerts. As an international student, Isabela understands the frustration in expressing yourself in another language, and wishes to help in the process of finding your voice in writing.
Jintao (he/him)
Undergraduate Writing Consultant
CAS & COM 2023 (History & Journalism)
Jintao is a senior double-majoring in history and journalism who dedicates himself to interdisciplinary studies. A BU Humanities Scholars Award recipient, Jintao is passionate about exploring historical narratives forged through various sociocultural lenses. In journalism he is an avid contributor to several local outlets, including the BU News Service. Speaking Mandarin Chinese, French, Latin, and English, Jintao looks forward to assisting all and is glad to provide individualized help to those who read and write English as a second language as he does.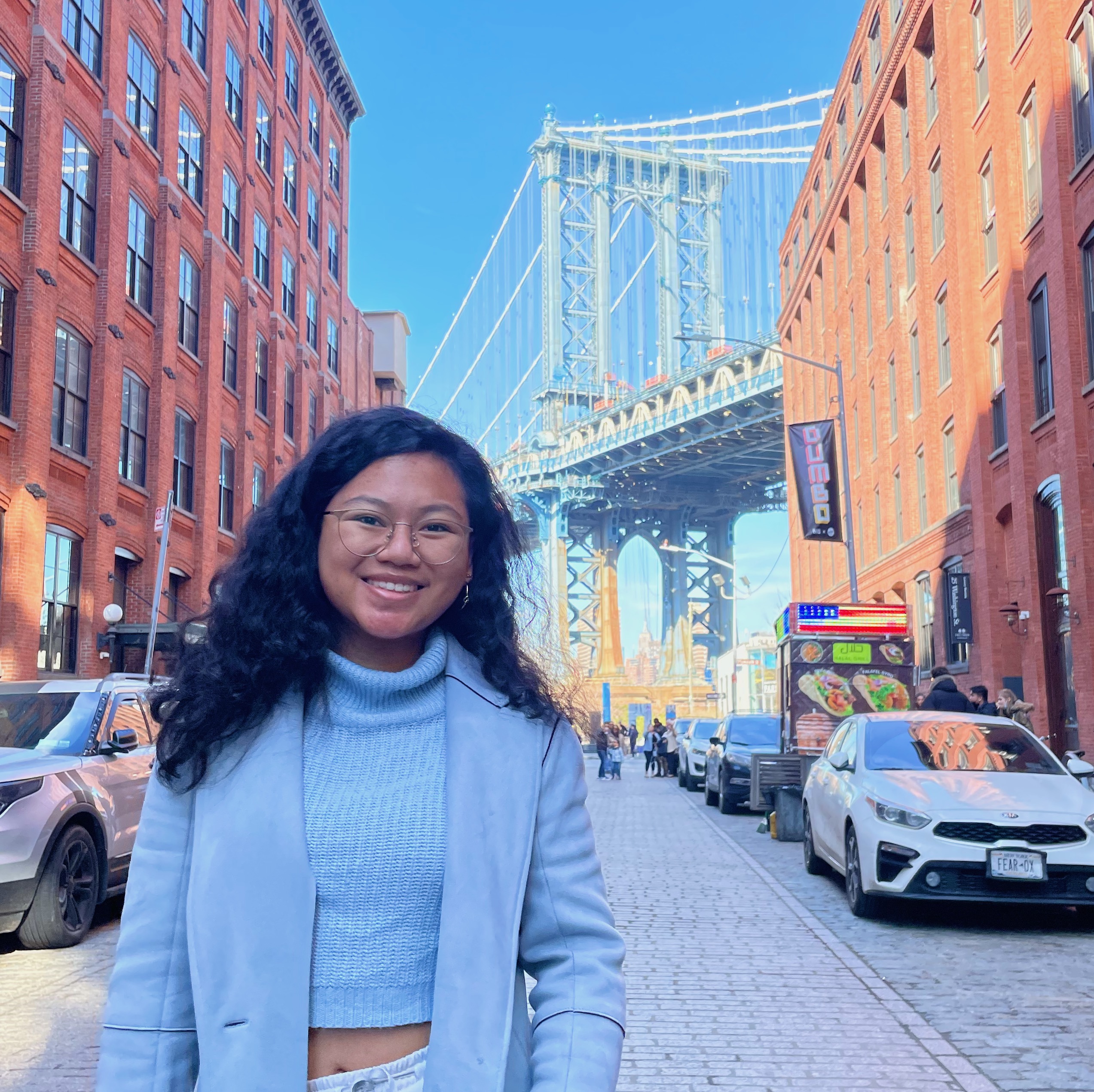 Julia (she/her)
Undergraduate Writing Consultant
CAS & COM 2024 (Sociology & Journalism)
Julia is proudly from the Philippines and is loving the cold weather and snow in Boston! During her freshman year, she took WR 120: Improvisation Now and WR 152: Case Studies in Fairy Tales. She has also taken Introduction to Communication Writing and News Writing. Julia serves as a Dean's Host for the College of Arts and Sciences and is an active member of the Filipino Student Association. During her spare time, Julia likes to listen to music, cook, and crochet. She is so excited to help students gain confidence in their writing abilities and produce works that they are proud of!
Kate (she/her)
Undergraduate Writing Consultant
CAS 2025 (English)
Kate is a sophomore from Tampa, Florida, majoring in English. Since coming to Boston, she's become a devoted pedestrian and moviegoer. This year, she looks forward to helping students in the Writing Center to develop and confidently express their research ideas. In courses such as WR 120: Global Tragedy and WR 152: Time, Tempo, and Power in American Culture, she learned to confront some of the obstacles of the writing process and to appreciate the opportunities academic writing offers for discovery. Outside of the classroom, Kate co-hosts a show on WTBU and is part of the BU Journal of History.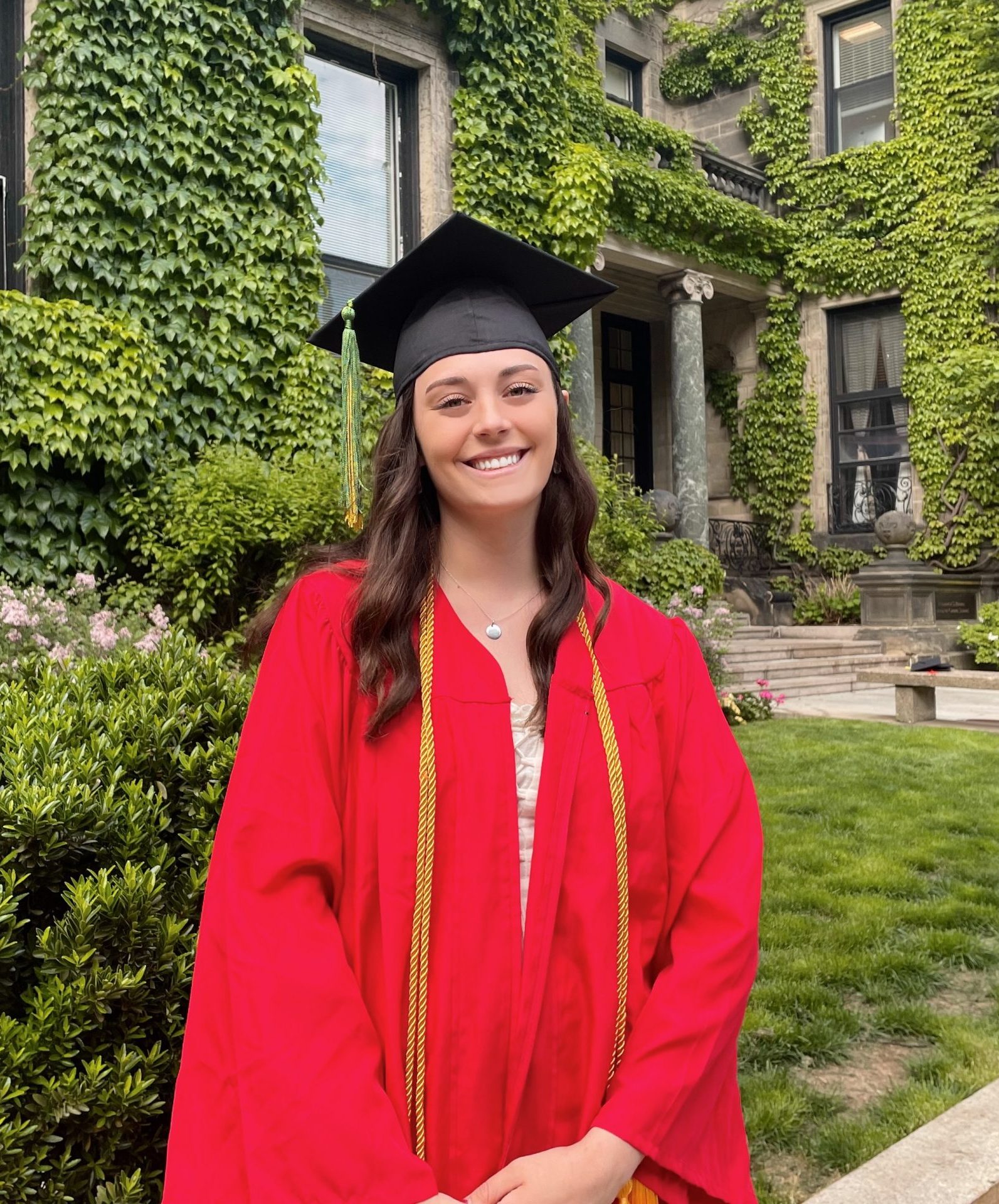 Maggie (she/her)
Graduate Writing Consultant
Masters in Public Health candidate (Health Policy & Law concentration)
Maggie is a graduate student at the School of Public Health studying Health Policy and Law. During her freshman year, she took WR 120: Brave New Worlds and WR 151: Controversial Shakespeare. Maggie recently held internships with the Joint Committee on Health Care financing, and Freedman HealthCare, LLC. In her free time, she enjoys hanging out with friends, watching documentaries, practicing piano, and playing with her two cats. As an aspiring health care consultant, she is passionate about shaping health policy through actionable data. Maggie is excited to continue sharing her love of writing and to help students improve their writing skills!
Makayla (she/her)
Undergraduate Writing Consultant
SHA 2025 (Hospitality & Communication)
Makayla is an aspiring leader in the hospitality industry from North Andover, Massachusetts. Along with her love of serving others through hospitality, she also has a keen passion for writing. Makayla was inspired to work for the CAS Writing Center after her memorable experiences in WR 120: Revisiting Fairy Tales and WR 152: Public Gardens & Urban Wilds: Boston's Natural History. These classes allowed Makayla to explore some of her own niche interests, such as adventuring outdoors and hyperfixating on children's cartoons. Makayla is looking forward to helping students succeed at the Writing Center!
Michele (she/her)
ELL Specialist
Michele works as a teacher at BU's Center for English Language and Orientation Programs (CELOP), where she teaches a wide variety of international students academic skills, including reading, writing, listening, note-taking, and public speaking. She has a master's degree in TESOL (Teaching English to Speakers of Other Languages) from the Middlebury Institute of International Studies at Monterey, where she co-taught a rhetoric course (both writing and speaking) to international graduate students. In addition to writing, Michele is also passionate about dance, travel, and good food.
Naomi (she/her)
Undergraduate Writing Consultant
CAS 2023 (Computer Science)
Naomi is from Boston though she lived in Virginia until she was 11. She enjoys building things up from scratch and figuring out the fastest and easiest ways to solve problems, which she explores through her major of computer science. During her freshman year, she took WR 120: Indigenous Resistance, WR 150: Childhood in Diverse Disciplines, and EN 155: Myth of Family. In her spare time, she loves playing video games, having movie dates with her siblings, and introducing others to the beauty of anime. She eagerly looks forward to working as a writing consultant and helping her fellow students build upon their existing foundations and strengths to reach greater writing heights!
Nora (she/her)
Undergraduate Writing Consultant
COM 2023 (Advertising)
Hailing from Grand Rapids, Michigan, Nora is a senior studying advertising and minoring in Spanish. During her freshman year, she took WR 120: American Environmental History and WR 152: American Environmental History. These classes helped her learn to embrace the frustrations of the writing process and to lean into curiosity. She has extensive writing experience from contributing to the BU Communicator to interning at a local Michigan newspaper. Outside of the classroom, you can often find her baking with her friends while jamming to Taylor Swift or strolling around the Public Gardens with a coffee in hand.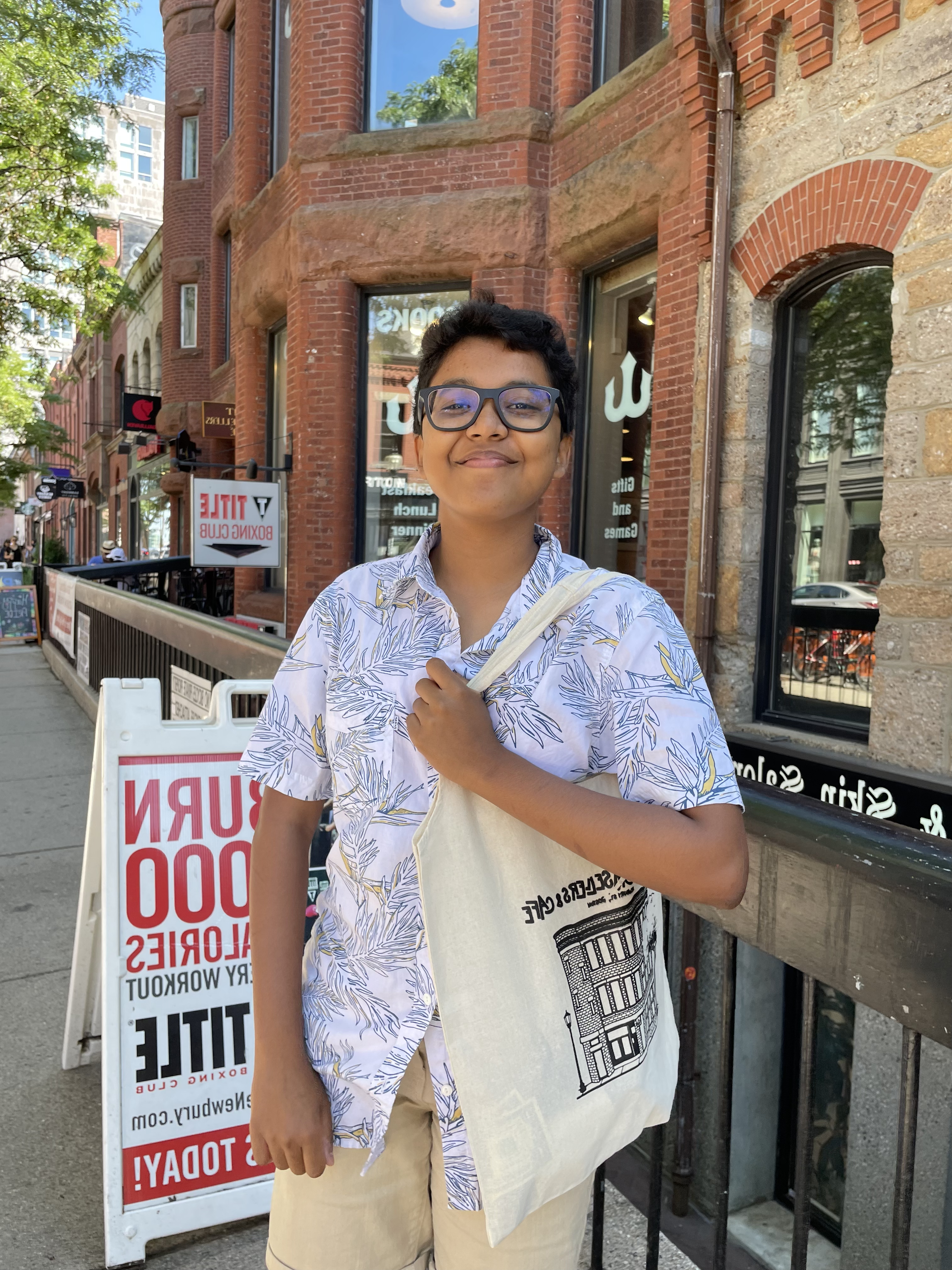 Shre (they/them)
Undergraduate Writing Consultant
CAS 2025 (Economics)
Shre was born and raised in Tamil Nadu, India. In their freshman year, they took WR 120: Queers on Campus and WR 151: Queer Little Loves. In their free time, Shre loves to read, write, go on long walks, and watch TV shows. They also work as a resident assistant and are the secretary of the Queer Activist Collective on campus. Shre is really excited to share their knowledge about writing!
Sophie (she/her)
Undergraduate Writing Consultant
CAS 2024 (History)
Sophie is a Junior originally from London, U.K. but now living in Tampa, Florida. She is currently pursuing a degree in History where she is most interested in Eastern European history and the Medieval period. In her Freshman year, she took WR 120: Brave New Worlds, and EN 220. Sophie is an avid reader who, in her spare time, enjoys visiting museums and playing video games with friends. She looks forward to working with students to improve their writing skills and develop their own writing style!
Tanvi (she/her)
Undergraduate Writing Consultant
COM 2024 (Public Relations)
Tanvi is pursuing a Public Relations major. She comes from Tokyo. She is originally from India and previously lived in Hong Kong, London, and Texas. During freshman year, she took WR 120: Existentialism in Literature and Film and WR 151: American Gothic Tales. Tanvi worked at Crimson Education, where she mentored students with their college application essays and helped students get into top U.S. universities. At BU, she is involved in Off The Cuff Magazine and HerCampus PR & Marketing. Tanvi is passionate about books, painting, baking, and dogs. Tanvi is empathetic to students' struggles with writing and hopes to encourage them!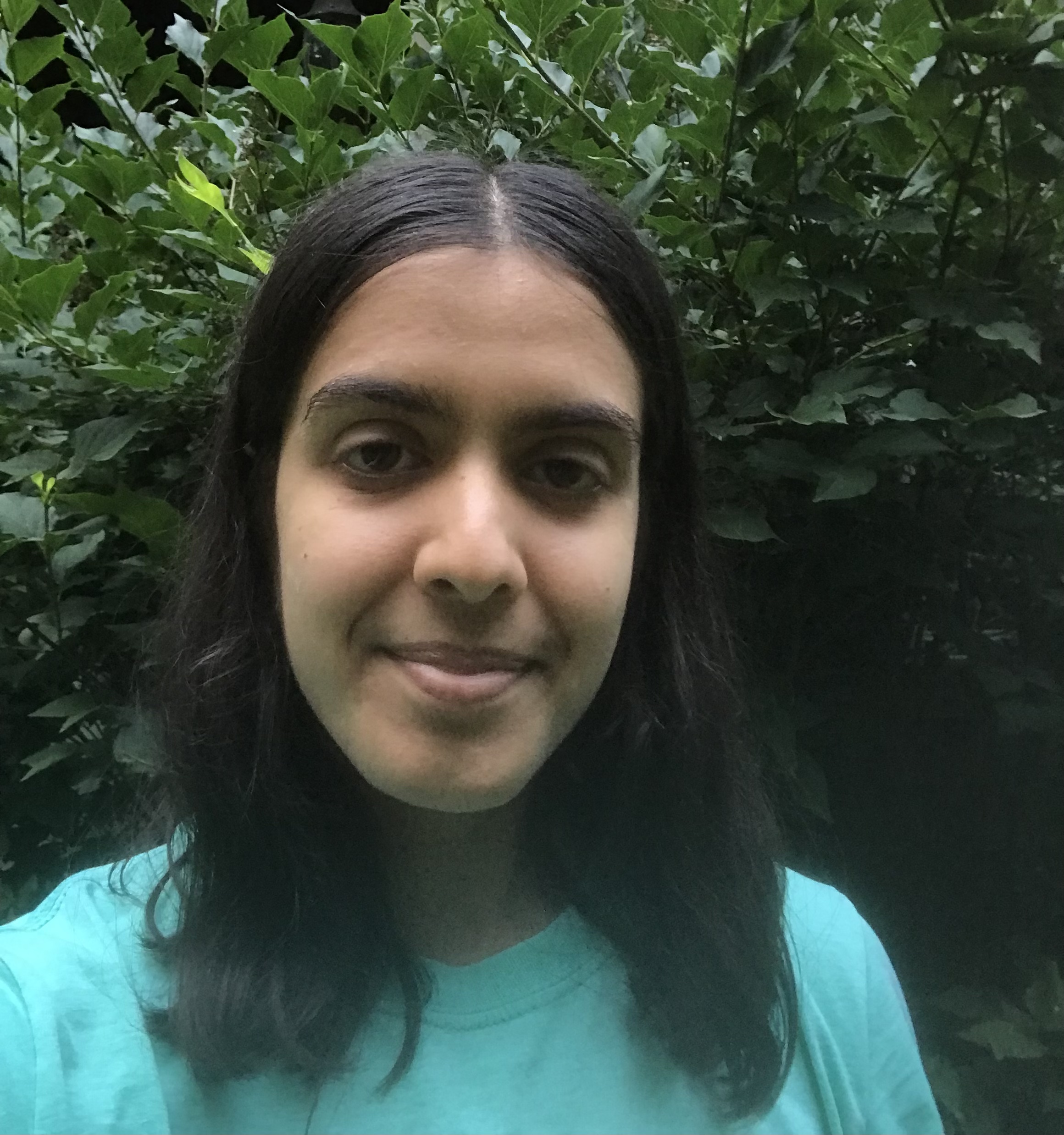 Uma (she/her)
Undergraduate Writing Consultant
CAS 2025 (Physics)
Uma is originally from Minnesota (and really likes the snow!) She's been passionate about creative writing for many years, and during her freshman year, she developed even more of an appreciation for all types of writing thanks to WR 120: Global Tragedy and WR 151: Theorizing Monstrosity. At the Writing Center, she's looking forward to finding the best in everyone, both inside their writing and out. In her free time, Uma loves making art, listening to music, and watching sunsets by the river.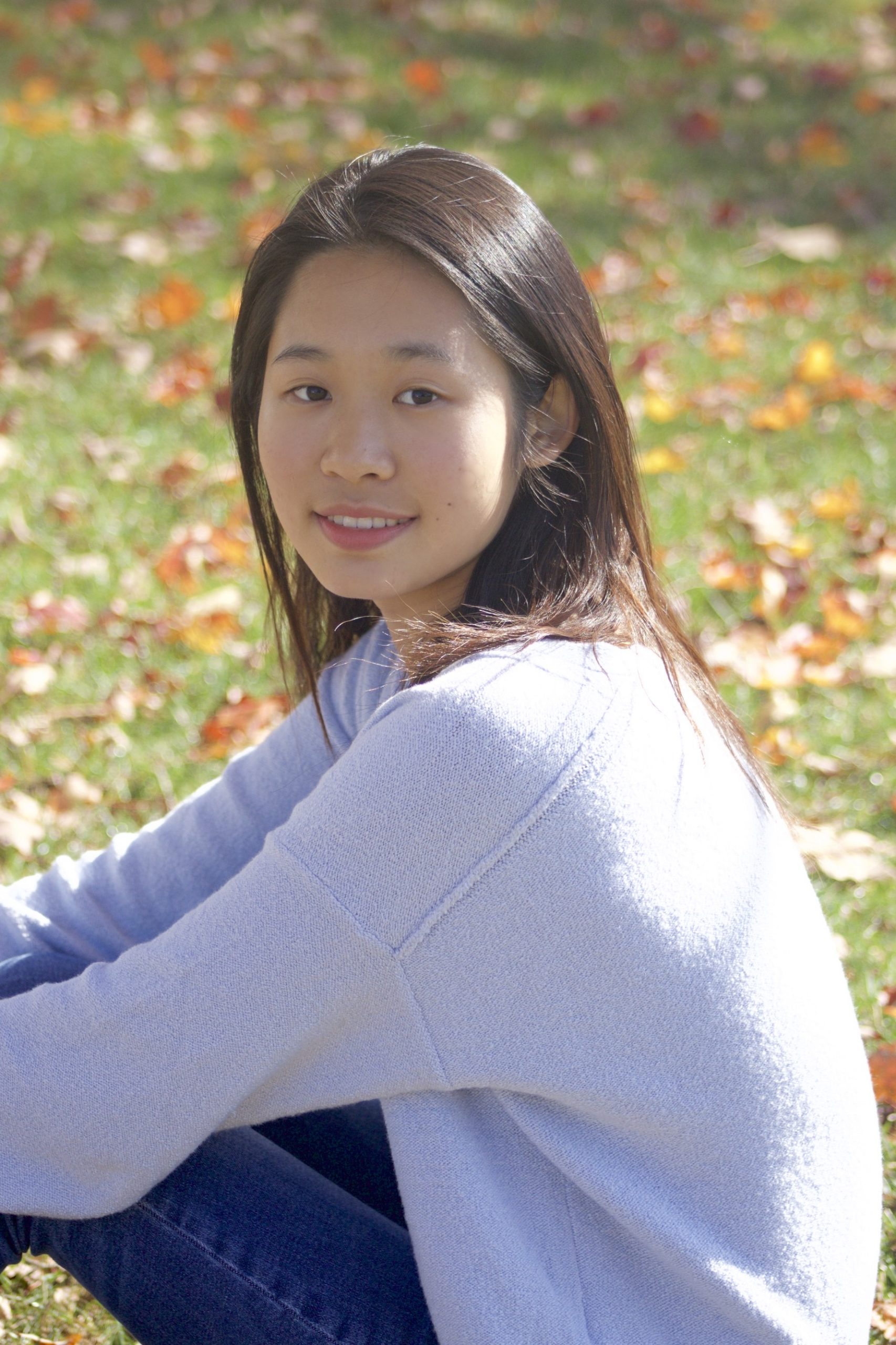 Yudi (she/her)
Undergraduate Writing Consultant
CAS 2025 (Psychology & Education)
Yudi is a sophomore majoring in psychology and education. She is an international student and started to study abroad in high school. She likes the city of Boston and enjoys trying out different restaurants to search for good food. As a Mandarin speaker and ESL learner, Yudi understands the challenges in English writing and has learned many strategies through her writing experiences. She looks forward to meeting students and helping them to feel more confident with their writing!