Workplace Conflict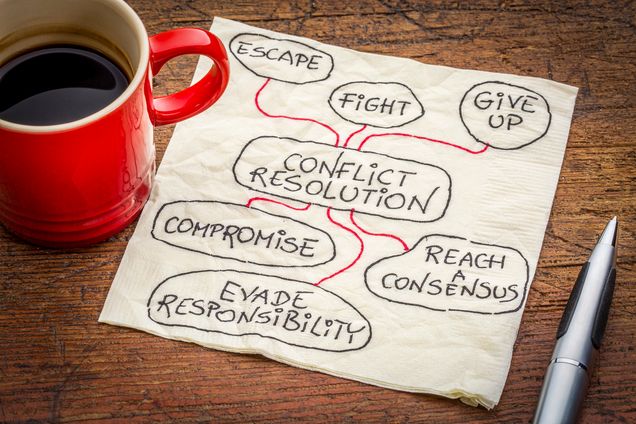 Conflict at work may cause unhappiness, reduced productivity and morale.  Some conflict is expected as colleagues work together from different perspectives.  When it becomes unproductive, chronic or depressing, you or your colleagues may want to seek additional information or consult with:
When Conflict Escalates
Violence in the workplace takes many forms, from raised voices and profanity or sexual harassment to robbery or assault. Violence can also happen at home or in your car or parking lot. For your personal safety, being proactive can prevent many potentially violent situations from escalating.
Some indicators of a potentially violent individual may include:
A history of angry or abusive behavior
Serious medical or personal problems
Finger pointing
Verbal threats
Pacing, extreme restlessness
Verbal expressions change (stop talking or start talking endlessly)
Red face or neck
Body gestures change (arms waving, hands clutched, fists formed, etc..)
Talking about weapons
If an individual becomes agitated:
Watch for warning signs and maintain professionalism
Remain calm and treat individual with respect
Maintain a means to escape at all times
Report the incident to your supervisor and complete an incident report
Keep your workspace safe
Lock work areas
Don't allow persons to piggy-back into secure areas
Report suspicious behavior or persons to Public Safety immediately
Be alert
Don't isolate yourself with a potentially violent person
Always keep an open path for exiting – don't let the potentially violent person stand between you and the door.
What can you do if you witness a violent situation
Remove yourself from the situation
On the Medical Campus, call Public Safety at 617-414-4444
Call BUPD at 617-638-5000 on the Medical Campus or 617-353-2121 on the Charles River Campus
Report the incident to your manager