Bicycle Commuter Reimbursement Benefit
The 2023 Bike Benefit Process has begun. Apply before January 10th, 2024.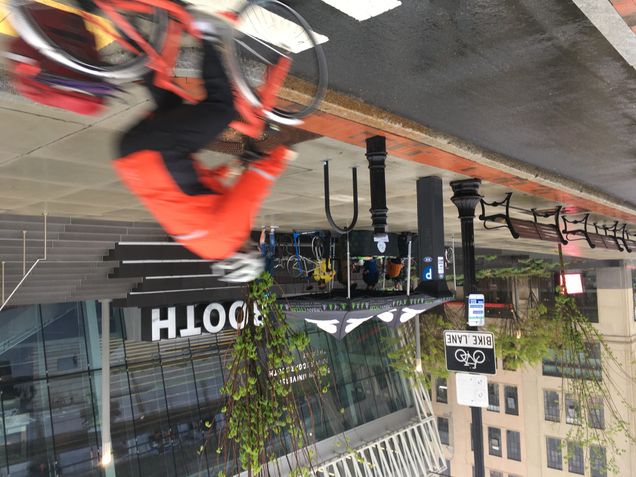 Do you commute by bicycle to and from your job at BU? You may be eligible to be reimbursed for up to $300 of your 2023 bicycle-related expenses!
What is the Bicycle Commuter Reimbursement Benefit?
Faculty and staff may claim a $25 reimbursement each "qualified bicycle-commuting month" (up to $300 per calendar year) for expenses incurred at any point during the calendar year related to commuting by bicycle to and from your job at Boston University!
To meet the eligibility criteria for a qualified bicycle-commuting month, you must:
be a regular Boston University faculty or staff member (students, student employees, and employees not classified as regular faculty or staff are not eligible for this benefit)
not simultaneously hold a BU-subsidized MBTA pass or BU-provided parking permit (with the exception of the Flex Permit) during any portion of a month you claim a bike reimbursement
commute to and from Boston University by bicycle greater than 50% during this time
Note:
Any month in which an employee held a BU parking permit (except Flex Permit) or BU-subsidized MBTA pass, even for as little as one day, is not considered a "qualified bicycle-commuting month."
To receive this benefit, employees must be current BU employees through the reimbursement period (mid-April of the following benefit year). Reimbursement will not be issued to employees whose employment is terminated before that time.
Enrollment in this benefit is not automatic for past participants. A new application is required for every benefit year.
Eligible Expenses Include:
Purchase of a new or used bicycle (purchased by you and used for your commute to and from your job)
Bicycle improvements and repair

Parts to maintain bike such as tires and tubes
Locks and bike-mounted accessories including child bike seats and cargo racks
Professional tune-ups
Labor costs for bike repair or installation of parts
Safety gear including lights, helmets and reflective items attached to bike

Bicycle storage – fees you pay to use a bike parking facility including bike cages or other bike storage locations
Expense claims must include a receipt.
Non-Eligible Expenses Include:
Clothing, bike shoes, and other apparel
Bluebikes or other bike-share memberships
Gym membership
Bike rental costs
Car bike racks or personal storage racks/units
Otherwise eligible purchases that you make for someone else