Recommended Books
"Poet and essayist Cathy Park Hong fearlessly and provocatively blends memoir, cultural criticism, and history to expose fresh truths about racialized consciousness in America. Part memoir and part cultural criticism, this collection is vulnerable, humorous, and provocative—and its relentless and riveting pursuit of vital questions around family and friendship, art and politics, identity and individuality, will change the way you think about our world. […] With sly humor and a poet's searching mind, Hong uses her own story as a portal into a deeper examination of racial consciousness in America today. This intimate and devastating book traces her relationship to the English language, to shame and depression, to poetry and female friendship. A radically honest work of art, Minor Feelings forms a portrait of one Asian American psyche—and of a writer's search to both uncover and speak the truth."
On May 2, 1973, Black Panther Assata Shakur (aka JoAnne Chesimard) lay in a hospital, close to death, handcuffed to her bed, while local, state, and federal police attempted to question her about the shootout on the New Jersey Turnpike that had claimed the life of a white state trooper. […] This intensely personal and political autobiography belies the fearsome image of JoAnne Chesimard long projected by the media and the state. With wit and candor, Assata Shakur recounts the experiences that led her to a life of activism and portrays the strengths, weaknesses, and eventual demise of Black and White revolutionary groups at the hand of government officials.
Drawing on her life as an indigenous scientist, and as a woman, Kimmerer shows how other living beings―asters and goldenrod, strawberries and squash, salamanders, algae, and sweetgrass―offer us gifts and lessons, even if we've forgotten how to hear their voices. In reflections that range from the creation of Turtle Island to the forces that threaten its flourishing today, she circles toward a central argument: that the awakening of ecological consciousness requires the acknowledgment and celebration of our reciprocal relationship with the rest of the living world. For only when we can hear the languages of other beings will we be capable of understanding the generosity of the earth, and learn to give our own gifts in return.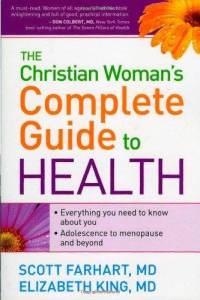 "Farhart and King make use of the most current research to explain everything women need to know about their bodies from puberty to menopause and beyond, including alternative therapies, diagnostic suggestions, and the latest recommendations for physical exams. Unlike some medical reference books, the tone here is reassuring, not scary, and targets the underserved Christian segment of the female population."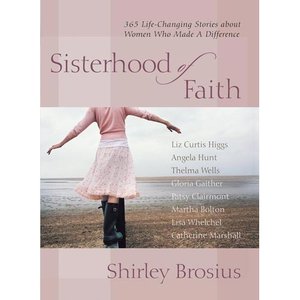 "The women whose stories are told in this book are the kind of women who wave a hand of dismissal at the obstacles in their paths. The kind who are unstoppable in their mission, stubborn in their resilience. They are women just like you. Women whose lives make a difference because they trusted in their God as they lived their lives in service to Him — women who belong to the sisterhood of faith."
"Adeney clearly shows how religious-inspired resistance led these women to draft new practices and theologies designed to foster parity. Realizing that western ideas are inapplicable to foreign issues of gender and religion, the author sheds light on the twin questions of cultural isolation and the complexities of doing research in the post-modern era."
This book was recommended to us by Professor Courtney Goto during her Thursday Lunch talk on "Self-Care: The Case of the Bumbling Goddesses."
"In their first book, the women of Magdalene and Thistle Farms ask questions that all of us ask, and they share their own joyous, painful, uplifting answers. Inspired by the classic Benedictine Rule, the women have written down 24 rules they live by in the Magdalene community, a place of healing and grace."
"A unique contribution to the growing body of literature on women in the United States… Davis's masterful analysis leaves us with the confidence that we can understand history and, therefore, are not condemned to repeat it. Women, Race & Class makes an outstanding contribution to this endeavor."
This book is used by Dr. Nancy Nienhuis in the BTI course Justice Matters.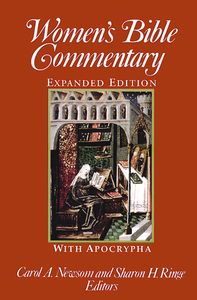 "In the Women's Bible Commentary an outstanding group of women scholars introduce and summarized each book of the Bible and comment on those sections of each book that have particular relevance to women, focusing on female characters, symbols, life situations such as marriage and family, the legal status of women, and religious principles that affect relationships of women and men."
This book is available in the Anna Howard Shaw Center's library for use in the Shaw Center.
"For years, Sue Monk Kidd was a conventionally religious woman. Then, in the late 1980s, Kidd experienced an unexpected awakening, and began a journey toward a feminine spirituality. From a jarring encounter with sexism in a suburban drugstore, to monastery retreats and to rituals in the caves of Crete, she reveals a new level of feminine spiritual consciousness for all women– one that retains a meaningful connection with the "deep song of Christianity," embraces the sacredness of ordinary women's experience, and has the power to transform in the most positive ways every fundamental relationship in a woman's life– her marriage, her career, and her religion."
"An essential task facing theology is thus to "decolonize" the mind and free Christianity from colonizing bias and structures. Here, in this truly groundbreaking study, highly respected feminist theologian Kwok Pui-lan offers the first full-length theological treatment of what it means to do postcolonial feminist theology. She explains her methodological basis and explores several specific topics, including Christology, pluralism, and creation."