Lukes Discusses Biden's "Defeat in Victory" in Interview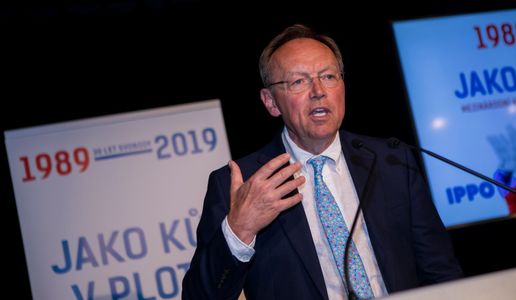 During a recent interview with iROZHLAS, Igor Lukes, Professor of International Relations and History at the Frederick S. Pardee School of Global Studies at Boston University, discussed the United States presidential election and the challenges that both President Trump and President-elect Biden will soon face.  
An article titled "Volby jsou pro Bidena 'porážkou ve vítězství'. Trumpa mi je poprvé líto, po odchodu ho čeká bouře" (The election is Biden's 'defeat in victory.' Trump will encounter stormy weather when he leaves office), details the interview in which Lukes discusses the results of the election as well as the deep-rooted and systematic problems that divide American society.
In the interview, Lukes discusses the idea that President-elect Biden faces a "defeat in victory," meaning that the country is still as divided in in crisis as before the election, and as a result it will be difficult for him to pursue his political agenda. In addition, Lukes explained that despite his electoral loss, Donald Trump will remain in American politics through his brash brand of leadership. Major Republicans and the 75 million people who voted for Donald Trump exemplify his influence, and while Biden promises to be a President for all, Lukes says he has a lot of work ahead of him.
The full interview can be read iROZHLAS' website.
Igor Lukes is a past winner of the 1997 Metcalf Award for Excellence in Teaching and the 2020 winner of the Gitner Prize for Faculty Excellence at the Pardee School. He writes primarily about Central Europe. His work has won the support of various other institutions, including Fulbright, Fulbright-Hays, the Woodrow Wilson Center, IREX, and the National Endowment for the Humanities. Read more about him here.