Nolan Interviews Cristian Padilla Romero in The New Yorker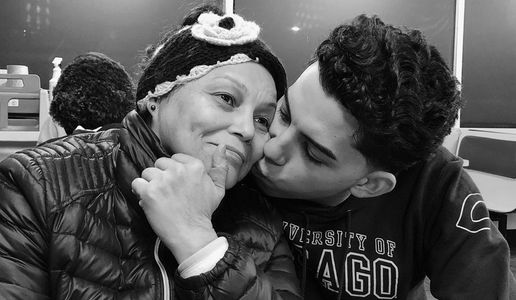 Rachel Nolan, Assistant Professor of International Relations at the Frederick S. Pardee School of Global Studies at Boston University, published a recent article featuring an interview with Cristian Padilla Romero — a Yale PhD student whose mother is recovering from Stage IV cancer while being slated for deportation and being held at an ICE detention center outside of Atlanta.
Nolan's article, entitled "A Yale Student's Urgent Fight to Save His Mother from Deportation," was published in The New Yorker on November 1, 2019.
From the text of the article:
Historians are frequently invited to give talks at other universities, and graduate students shoulder the burden of organizing them—e-mails, pickups at the train station, squiring visitors around to various Gothic towers for genteel exchanges. On Thursday morning, I took an early train from Boston to New Haven, expecting only to give an academic talk at the MacMillan Center, at Yale. The graduate student who picked me up at the station told me that one of the co-organizers of the event, Cristian Padilla Romero, a fellow Ph.D. student in the history department, couldn't come, because he had a situation: his mother, who is recovering from Stage IV cancer, was at an ICE detention center outside of Atlanta, slated for deportation.

A phone bank had been organized on campus on behalf of Padilla Romero's mother. Someone had brought pizza, coffee, and doughnuts. Talking points were written on a whiteboard in case anyone got through to ICE or an elected representative. Padilla Romero, a tall and gangly Honduran student, enrolled last fall. His mother, Tania Romero, has been detained for more than two months at Irwin County Detention Center, a facility run by the for-profit LaSalle Corrections, in southern Georgia. The facility has requested her paperwork from the Honduran Consulate, which means that she is scheduled to be deported any day. Padilla Romero decided to go public with his mother's case on Tuesday. Since then, he has been fielding phone calls, running a Twitter campaign, and keeping track of a petition (nearly twenty-five thousand signatures strong) and a GoFundMe campaign(which hopes to raise thirty-five thousand dollars for legal and medical expenses). His mother is in remission. But, as a result of her cancer and chemotherapy treatments, she cannot open her mouth more than a few inches and has trouble eating. (An ICE representative told me, "I can't speak to the specifics of her treatment, however, I can say that iceis committed to insuring the welfare of all those in the agency's custody, including providing access to necessary and appropriate medical care.")
Rachel Nolan is a historian of modern Latin America. Her research focuses on political violence, Central American civil wars, childhood and the family, historical memory, and U.S.-Latin American relations. She is currently completing a book manuscript on the history of international adoption from Guatemala. Her research has been funded by the Social Science Research Council, Fulbright, the Woodrow Wilson Foundation, and the ACLS/Mellon Foundation. Dr. Nolan holds a B.A. in History and Literature from Harvard University and a doctorate in Latin American and Caribbean History from New York University. Her dissertation won a Dean's Outstanding Dissertation Award and NYU's Outstanding Dissertation Award for the Humanities.