GDP Center Hosts Workshop in Botswana on Renewable Energy
October 15, 2019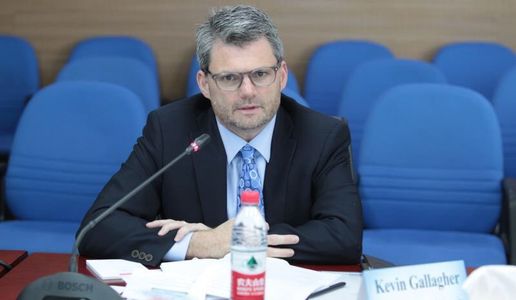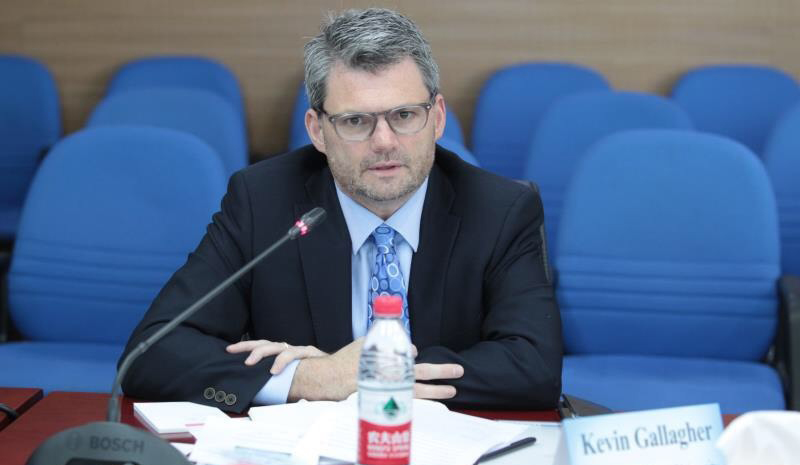 Kevin Gallagher, Director of the Global Development Policy (GDP) Center and Professor of Global Development Policy at the Frederick S. Pardee School of Global Studies, traveled to Botswana with GDP Center colleagues to conduct a workshop on expanding renewable energy opportunities in southern African countries. 
The GDP Center is co-sponsoring the workshop with the Southern African Development Community's (SADC) Development Finance Research Centre,  the SADC Centre for Renewable Energy and Energy Efficiency, and the Centre for Human Rights at the University of Pretoria.
The objectives of the workshop are to identify barriers and binding constraints that DFIs face for financing renewable and accessible energy in SADC countries, identify and share best practices for DFI engagement in renewable and accessible energy finance in SADC countries, and identify policy interventions that could overcome barriers and scale up renewable and accessible energy in SADC countries.
The GDP Center is a university-wide research center in partnership with the Office of the Vice President and Associate Provost for Research and the Frederick S. Pardee School of Global Studies. The GDP Center's mission is to advance policy-oriented research for financial stability, human well-being, and environmental sustainability.
Gallagher serves on the United Nations' Committee for Development Policy and co-chairs the T-20 Task Force on International Financial Architecture at the G-20. He previously served on the investment sub-committee of the Advisory Committee on International Economic Policy at the US Department of State and on the National Advisory Committee at the Environmental Protection Agency.   Gallagher has been a visiting or adjunct professor at the Paul Nitze School of Advanced International Studies at Johns Hopkins University, the Fletcher School of Law and Diplomacy at Tufts University; El Colegio de Mexico in Mexico; Tsinghua University in China, and the Center for State and Society in Argentina. Follow him on Twitter @KevinPGallagher.