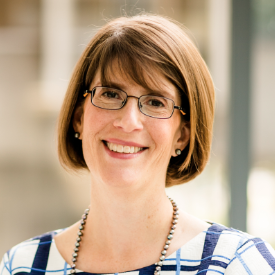 Maureen A. O'Rourke
Dean Emerita
Professor of Law
Michaels Faculty Research Scholar
---
BS, summa cum laude, Marist College
JD, Yale University
---
Biography
As dean from 2006 to 2018 and interim dean from 2004 to 2006, Maureen A. O'Rourke oversaw the construction of the five-story, state-of-the-art Sumner M. Redstone Building and gut renovation of the adjacent law tower. This project was the culmination of decades of planning and provides students with first-rate community spaces, high quality classrooms, and amenities.
Dean O'Rourke also focused on improving the student experience to keep pace with changes in the legal marketplace. She increased career development support for students through the Career Development & Public Service Office; expanded opportunities for students to obtain practical skills in clinics, externships, semester-in-practice and the transactional law program; and increased financial aid support for students. She raised the school's public interest profile through adoption of the pro bono program, enhanced loan repayment assistance for young alumni, and spring break service trips. Under her leadership, the faculty adopted innovative Lawyering Lab and Business Fundamentals requirements for all JD students, and launched new graduate programs including a blended Executive LLM in International Business Law, Legal English Certificate Program, and online version of the LLM in Taxation.
Dean O'Rourke joined the faculty of the School of Law in 1993 after working at IBM Corporation, where she handled a variety of issues surrounding software licensing. Her primary academic interests lie at the intersection of intellectual property law and other fields, such as contract and antitrust law, particularly in the context of software and high technology.
She is a co-author of one of the leading copyright casebooks in the US, Copyright in a Global Information Economy (Aspen Law & Business). She has published articles in the law reviews of Columbia, Duke, Iowa and Minnesota, the technology journals of Berkeley, Harvard and Boston University, and other publications including the Journal of the Copyright Society. She was the associate reporter on the American Law Institute's (ALI) Principles of Software Contracting project and is a member of the ALI. She is the most recent past-chair of the ABA Council of the Section of Legal Education & Admissions to the Bar, and a member of the AccessLex Institute Board of Directors. She also serves as a trustee at her alma mater, Marist College.
Prior to becoming dean, she taught courses in commercial law and intellectual property law in addition to helping supervise the student-run Journal of Science and Technology Law. In May 2000, she became the School's sixth recipient of the Metcalf Award, the University's highest teaching honor. She has lectured extensively and has been a visiting professor at Columbia University Law School and LaTrobe University in Australia.
Profile Types

Areas of Interest

Profiles
Publications
Scroll left to right to view all publications