Gain advanced expertise in international business.
The BU Law Executive LLM in International Business Law Program brings together a global network of accomplished professionals from a broad range of legal practices, industries, and businesses. The program's unique blended learning format combines two-week residency sessions in Boston and/or Budapest with online instruction, offering a level of flexibility that's ideal for busy practitioners who seek advanced expertise but cannot attend a traditional nine-month residential program. The program is designed to provide you with a variety of scheduling options, and its courses are available both through the Executive LLM degree as well as through three certificates. Courses are offered in contemporary legal issues facing today's companies, including cyber law, corporate compliance law, technology law, and privacy law.
You'll learn the key doctrines of international business practice from the US perspective—taught by members of BU Law's regular teaching faculty—while you expand your international connections. BU Law's Executive LLM Program offers an uncompromising executive experience. America's top-ranked faculty deliver world-class training for cross-border work, on a convenient and flexible schedule. Hear more about the program from Director Ian Pilarczyk, or download a program overview here.
Director Ian Pilarczyk discusses program highlights
Student Testimonials
Hala Bou Alwan '18 
Head of Market Development at Thomson Reuters for Global growth and Operations & Emerging Countries
Dubai, United Arab Emirates
"

On a practical level, a lot of what I have learned in the classroom translates directly to things I encounter on the job. For instance, now when I am confronted with entering a new market and localizing agreements, I have a deeper understanding of contract structures and the larger business implications. Similarly, I am now better equipped to identify and deal with information security and privacy issues… .

" Read more
---
Alvaro Ceballos Suárez '16 
Director of Legal & Compliance, Fenoco S.A.
Bogota, Colombia
"

The combination of my Executive LL.M. degree and my experience with international transactions led me to apply for the position of Senior Legal Counsel & Compliance Director at Fenoco…After a lengthy hiring process, I was ultimately selected for the position… .

" Read more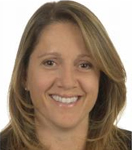 ---
Cecilia Barrero '17
Attorney & Business Developer, Aguilar Castillo Love
Boston, USA
"As one of the attorneys in charge of coordinating cross-border deals at a Central American Law firm, taking into consideration that most of those deals involve either a North American law firm or an American company as partner in the deal or as a counterpart, what I've been learning in the ELLM has helped me better deal with American laws and the American way of practicing law and doing business." Read more
---
Fernando Barros '15
Head of Legal, Latin America, Hitachi Data Systems
Englewood, Colorado, USA
"the ELLM was definitely a factor in the expansion of my role. It demonstrated to my boss that I was motivated to further myself professionally and that I could handle additional responsibilities." Read more
---
Julian Hodda '15
Senior Counsel, AECOM
Abu Dhabi, United Arab Emirates
"What I learned from the ELLM curriculum was useful from day one. … Every day was filled with 'Oh wow, that's why that's like that' moments on topics ranging from revenue recognition to understanding financial statements."

 

Read more
---
Sean Galliher '16
Associate General Counsel, Skechers USA Inc.
Manhattan Beach, California, USA
"I have found the things that I learned throughout the course of the ELLM constantly coming up in a workplace setting. For instance, while taking the class in International Mergers and Acquisitions I found myself in the middle of an acquisition of several companies and distributors in South America and Central America. The very issues we were discussing on a daily basis were suddenly issues I was dealing with professionally."

 

Read more
---
José Luis Finocchio Junior '14
Professor, FACAMP Faculdades de Campinas
Campinas, Brazil
"The practical advice and substantive knowledge I gained in [International Arbitration] gave me a lot of confidence walking into my first international arbitration session at a tribunal that is part of the European Chamber of Commerce in Brazil."

 

Read more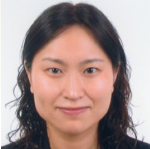 ---
Limei Mo '15
Director, BlackRock
Shanghai, China
"the ELLM program gave me the ability to explore and understand issues both from a Chinese perspective and an international perspective." Read more