Metcalf Awards for Excellence in Teaching
Overview
The Metcalf Awards are given annually to one or more finalists in the competition for the Metcalf Cup and Prize for Excellence in Teaching. The winners of the Metcalf Awards each receive $5,000.
By recognizing and encouraging outstanding teaching, the Metcalf Awards express Boston University's deepest purpose.
Each fall, the Metcalf Committee invites students, faculty members, and alumni to submit letters recommending current full-time faculty members for consideration for the Metcalf Awards.
2013 Metcalf Award Recipients
Carol Jenkins
School of Education, Elementary Education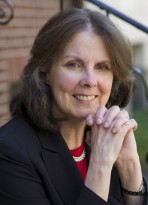 For the past 23 years, Jenkins, program director of SED's Elementary Education program, has prepared hundreds of undergraduates and graduate students to become teachers.
Her goal, she says, is to see that her students "leave with a commitment to make sure there's a joyful learning climate in their classroom, that their kids are excited to be in their classrooms." The pressure teachers face over standardized testing is unlikely to change any time soon, she says, and "we have to try to strike that balance where joyful learning is at the heart of what we do, along with the relationships that you build with your kids, because that's everything. Relationships, relationships, relationships."
Jenkins has earned plaudits from her students for her innovative methods in the classroom. She is not afraid to put on a costume and role-play if it helps drive home a point. But Jenkins' most important legacy may be the introduction of what she calls "situated learning" into the elementary education curriculum at BU. Putting students in an actual school, where they learn how to teach writing by working with elementary school teachers, allows them to observe firsthand how to get children excited about writing, and what works and what doesn't.
Students routinely describe her as "inspiring," "passionate," and "a role model." "Carol represents the courage and authenticity that it takes to be a great educator," says Hardin Coleman, dean of SED. "She teaches and mentors with her whole body and soul." Coleman credits Jenkins' collaboration with the Trotter Elementary School, a poor urban school in Dorchester, Mass., and the site of her situated learning model, for better preparing "educators to work in hard needs schools."
John Finnerty
College of Arts & Sciences, Biology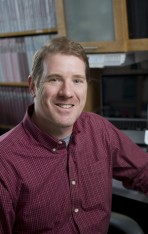 Praised by his colleagues for his creativity, accessibility, humor, and passion for the scientific method, Finnerty has played a major role in shaping the CAS Core Curriculum, developing popular new courses, among them Biodiversity, Causes and Consequences, which integrates earth science, biochemistry, molecular biology, genetics, developmental biology, evolution, ecology, and anthropology. His goal, he says, is "to get students to think like scientists." Favoring primary scientific literature and hands-on learning over standard textbooks, Finnerty designs lessons that endure, teaching nuanced concepts like the genetic code so they'll be well understood and never forgotten.
"I start almost every class by telling students that six months after graduating college I had a really hard time remembering some classes, while others never left me," he says. "I'm grateful for those moments." His aim is to impart insights so his students will gain "a competency they never had before."
Finnerty also teaches one of BUMP's monthlong "module" courses, where students learn to do research projects, and he is one of his department's most admired mentors. "Students gravitate to him," one of his colleagues told the nominating committee. And Finnerty has nothing but praise for his BUMP students. "The program attracts students who want to make a difference," he says.
"John has put extraordinary effort into all his teaching activities and has made major contributions to the CAS Core Curriculum and the BU Marine Program," says Michael Sorenson, a CAS professor and chair of biology. "More importantly," he adds, "he succeeds in engaging students with his creativity, humor, and enthusiasm without sacrificing one iota of scientific rigor."