Peer Mentor Program
The Kilachand Peer Mentors help first-year Kilachand students navigate their college experience, areas of academic interest and the Kilachand curriculum. All first-year Kilachand students are assigned a student mentor, ideally in their major or area of academic intrest. The mentors are a valuable resource as Kilachand first-year students begin their academic careers at Boston University. This is a unique opportunity for students to share their experiences, and campus resources with their mentees. These relationships will serve as a foundation for the Kilachand community.
Meet some of the mentors!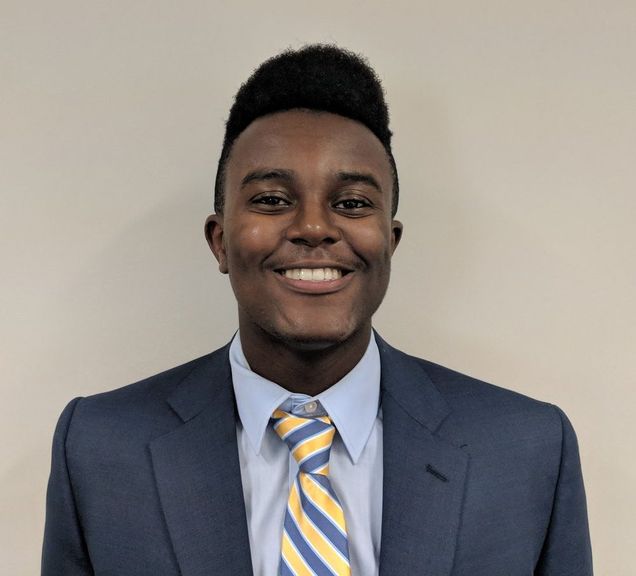 Amos (CAS'22)
Major: Biology 
Minor: Public Health
"Being a Peer Mentor gives me a way to give back to a community I have been so thankful to have in my college life thus far."
What academic resource do you use most?
"A resource I have discovered that I wish I knew about as a first year student is the educational resource center. I feel many honors students come to BU thinking they do not need to use this center, as they are smart enough. However, I attribute much of my academic growth and success to the ERC. Every time I go, I takeaway something valuable."
Annette (Questrom'21)
Major: Business
Minor: Film and Television

"I would advise students in KHC to remember that the honors college is just a small part of this school and you should use it to your advantage, making friends on your floor and going to events, but you should also know that there are so many opportunities outside the building as well. Attending events, such as the study breaks that happen in the building or campus-wide activities is the best way to meet people. I would want freshmen to know they can bond within Kilachand and within the entire BU community as a whole."
Carolina (SAR'22)
Major: Health Science

"My peer mentor was a great support and guidance throughout my freshman year. She was nice and open to any questions I had. She was always there when I had any doubts or questions about my career path. I want to be a resource for to others to use for guidance and relief. I want them to feel like they can take on any challenge and that asking questions is the best thing to do."
Christian (CAS'22)
Major: Psychology
Minor: Biology and Public Health

"My experience with my peer mentor my first year greatly enhanced my experience. It was a great chance to learn the ropes of college and get advice from someone who was directly in my position."
What piece of advice would you give yourself at the start of your first year in KHC?
"Make sure to take time for yourself! No matter how much you have on your plate, taking a little time for yourself can make a huge difference!"
Malvika (CAS'23)
Major: Psychology


What piece of advice would you give yourself at the start of your first year in KHC?
"The first and foremost would be to not be afraid to try new things, and putting yourself out of your comfort zone…College is a new place, so when things don't seem to be working out, such as classes or difficulty in making friends, do not give up and internalize it. These 'setbacks' are not setbacks, just mere obstacles, and are not a reflection of you as a person. Adapting to a new environment can take time, so it is important to be kind to yourself and not compare yourself to another."
What academic resource do you use most? (Writing center, specific professor, office or other resource).
"I've used a variety of resources, including office hours with specific professors, the ERC, when I was struggling with a particular class but I think the academic resource I use the most is my KHC academic advisor, Taryn. Ever since the summer preceding my start at BU, my advisor has been extremely helpful. Not only does your advisor help you balance your major requirements, HUB requirements as well as KHC requirements, they also go beyond and engage in conversations mapping out your four years, including study abroad or even internships. They check on you, ensuring you're able to cope with the workload and are happy with classes and in general are settling well into your life at BU."
Natalia (ENG'23)
Major: Biomedical Engineering

What piece of advice would you give yourself at the start of your first year in KHC?
"You CAN be in control. You have the power now. Don't waste a second of your time here, and don't get dragged down by things or people that hold you back."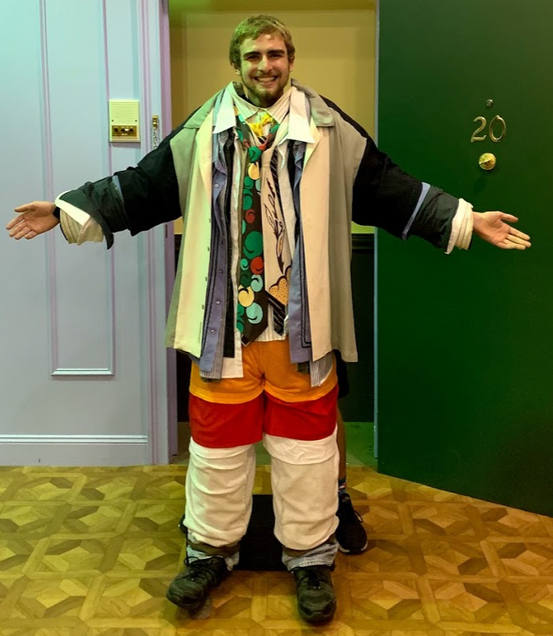 Richard (COM'22)
Major: Film and Television

"With a year of experience I would say that the one piece of advice I would like to have been able to give myself is to truly use every resource that the university has to offer. I did not really start using the library until into my second semester and the number of resources there alone are astounding. In addition, I wish I had attended more seminars on how to build/fix a resume or how to find a job/internship. I think it also would have been a good idea to spend more time at my professors' office hours. Even if I did not need help in a class it still would have been nice to build a stronger relationship with them."
Ruby (CAS'23)
Major: Computer Science

What piece of advice would you give yourself at the start of your first year in KHC?
"The biggest advice I would give myself is to never be afraid to reach out for help. Starting college, I really wasn't aware of all the resources available to me, and therefore didn't quite take advantage of all of them. I would love to go back and reassure myself that there are so many outlets for assistance if you're struggling. From professors to advisors to students, KHC has a strong network of people that will never hesitate to give advice or support – all you have to do is ask for it."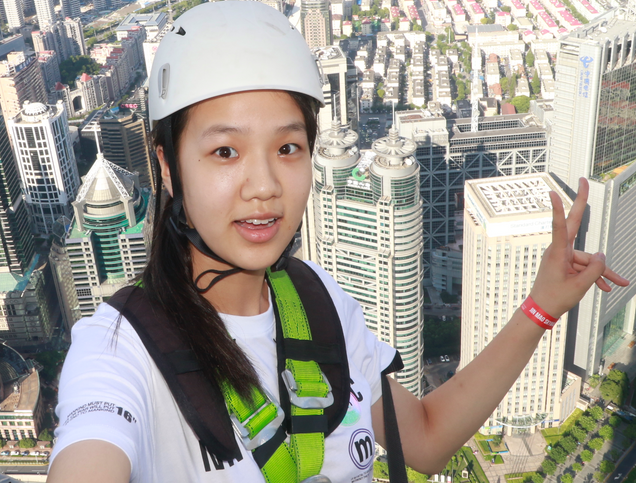 Yuke (ENG'23)
Major: Biomedical Engineering

"I believe the top three challenges students face in their first year of college are finding a balance between social life and academic life, involving oneself in a large community, and always staying positive. The first year in college is a transition for most of us. It is the first time we became independent and responsible for ourselves. For me, it was a big change. In high school, I was able to ace the tests with little studying. So I could spend most of my time doing things I am interested in outside of the school. However, in college, I realized the need to study in order to succeed in class. Initially, I found it challenging to create a new balance between my academic and social life. You may find college difficult at first, but we can get through them with the help of friends, peer mentors, and professors."