Israel and Nation Branding: A lunch talk with Ido Aharoni
On Monday, January 27, Israeli Consul General Ido Aharoni visited the Boston University Hillel House to discuss ongoing issues affecting the Israeli state in domestic and international spheres. The Consul General opened his talk by reflecting on the life of an Israeli consular officer who endeavored to promote American involvement in Israel discussions, especially among American youth to whom there is ample opportunity for engagement. He went on to present an innovative approach to the Israeli-Arab conflict which concentrates less on territorial disputes, the traditional foundation for two-state negotiations, and more on ideological discontent between Arabs and Israelis, which Israel believes the core of the conflict. Mr. Aharoni stressed the need to reevaluate the world's framework in how we, as an international community, view Israel to better reflect the reality of the state's self-portrayal. He concluded the luncheon with a Q&A session.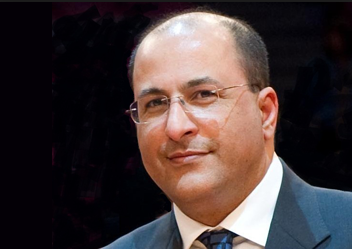 Ido Aharoni, the point person between Israel and New York, home to  the largest diaspora community in the world, is the conduit between two worlds separated by thousands of miles yet connected through culture and religion. One of Aharoni's brainchilds is the Brand Israel concept, a worldwide marketing campaign that aims to demonstrate to the world that, far from the image it sees portrayed in the media, Israel is one of the most advanced and progressive nations on Earth.