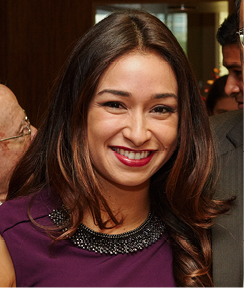 Carla Shah
SHA'05 Corporate Revenue Manager, Liberty Group
2015 YOUNG ALUMNI OF THE YEAR RECIPIENT
Carla Shah serves as the Corporate Revenue Manager for Liberty Group, directly overseeing the revenue management activities for 25 hotels operating under Hilton, Marriott, Starwood, Intercontinental, and Wyndham brands throughout the United States.
Mrs. Shah has previously served in various roles at Starwood Global Sales, Ritz Carlton Hotels, and Kimpton Hotels in Boston, New York City, and Washington DC. Utilizing this experience, she joined Liberty Group in 2013 with a discipline of ensuring corporate initiatives are implemented across the company portfolio.
Mrs. Shah earned a Hospitality Management degree from Boston University in 2005 and currently resides in Tampa, Florida with her husband. She also serves as a co-chair for the Junior League of Tampa, and remains active in her community through philanthropic efforts across several organizations. Carla and her husband endowed the Punit and Carla Shah Family Scholarship at Boston University and continues to remain active with the University.