Boston Hospitality Review – A Hospitality Industry Journal
Boston Hospitality Review is devoted to examining the theory and practice of hospitality in both business and cultural settings. Read more below to explore industry news, best practices, and case studies.
The BHR Leadership Edition: May-June 2023
Read the Dean's Letter – By Arun Upneja, Ph.D., Dean, Boston University – School of Hospitality Administration
Read the Editor's Letter – By Richard Currie, Ph.D., Assistant Professor, Boston University – School of Hospitality Administration
---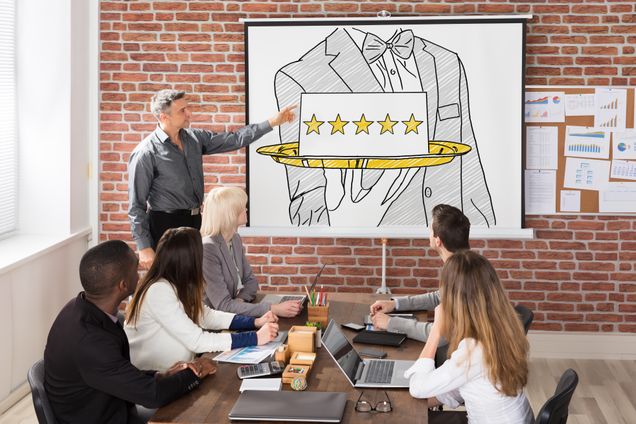 By Quendrida Whitmore, Ed.D., Quendrida Whitmore Coaching & Consulting
Hospitality is a multi-billion-dollar industry commonly identified with hotels, travel, and care sectors. Hospitality and customer service connect with aspects crossing both segments. For example, numerous companies call their customers guests, striving to provide exceptional service driving profits and revenue. Over the last few years, however, Covid-19 has offered a tremendous challenge to the hospitality industry. This article will give tips to help us rebuild #HospitalityStrong!
---
By Richard A. Currie, Ph.D., Assistant Professor, Boston University School of Hospitality Administration
While many hospitality workers lost their jobs in the midst of Covid-19, those who maintained employment were likely left wondering whether and at what point in the future their jobs would resemble what they had come to expect and appreciate about their jobs prior to the pandemic. With this in mind, the purpose of this research was to examine the impact of qualitative job insecurity on two relevant, yet underexplored work-related outcomes for hospitality workers: idiosyncratic deals and illegitimate tasks. 
---
By Sarah Diehl, Founder and Principal, Empowered Hospitality
Today, job candidates are not only less plentiful but also less experienced, and the new labor force requires hospitality operators to do more with less. Industry-leading employers are finding creative ways to attract quality talent, invest in employee development, and capture labor efficiencies in their business models, but some hospitality operators are struggling to adapt. Based on insights from Empowered Hospitality's over 300 hospitality clients, there are four practical strategies that can help cultivate thriving hospitality teams in 2023.
---
By Sean McGinley, Ph.D., Associate Professor, Dedman College of Hospitality at Florida State University, and Ravi S. Ramani, Ph.D., Assistant Professor of Organizational Behavior and Human Resource Management, Earl G. Graves School of Business and Management at Morgan State University
The importance of diversity and inclusion in contemporary American society and for the hospitality industry is increasing due to an ever-diversifying labor market and customer base. To best appreciate and leverage the changing demographics of the nation and the industry, hospitality organizations must be prepared to not only hire but also promote people of diverse backgrounds into leadership positions. Furthermore, implementing inclusive promotional practices throughout all levels of the organization can help hospitality firms rebuild workforces affected by Covid-19 by taking advantage of the already diverse human talent in the industry. This paper describes how organizations can improve promotional practices by creating more objective measures to guide decision-making and build more diverse leadership teams at all levels of the organization. Additionally, we provide suggestions for researchers that can help guide the scholarly conversation regarding racial inequality in the hospitality industry.
---