Applying to a Graduate Program
Applications for Fall 2022 are still being accepted on a rolling basis.
Are you ready to make your mark in the hospitality industry as a visionary leader? Apply to Boston University SHA's Master of Management in Hospitality program to pursue your career ambition.
With your Master of Management in Hospitality (MMH) degree, you are in a position to network with industry leaders while enabling your entrepreneurial and innovative mindset to positively contribute to the business that excites your passions. 
Learn more about the admissions requirements, process, and deadlines of the MMH program to prepare for your application!
---

Admission Requirements of the MMH Program (No GRE/GMAT Required)
Please submit the following required materials with your online application:
Application Fee
Transcripts
Letters of Recommendation (Evaluations)
Resume/CV
Student Video
Personal Statement
Transfer Credits
Additional Requirements for International Applicants
In addition to the admission requirements above, international students who are interested in applying to the Master of Management in Hospitality program must meet the following requirements:
English Proficiency
If your first language is not English, you must take the Test of English as a Foreign Language (TOEFL), International English Language Testing System (IELTS), or the Duolingo English Test (DET). If English is your first language, but you speak another language at home, you may consider submitting English proficiency results to demonstrate fluency.
Official scores can be emailed to shagrad@bu.edu or mailed to:
Boston University
School of Hospitality, Graduate Affairs
928 Commonwealth Avenue
Boston, MA 02215
Minimum TOEFL Score - 84 or IELTS Score - 6.5
Duolingo English Test Score 120-130
English Language & Orientation Programs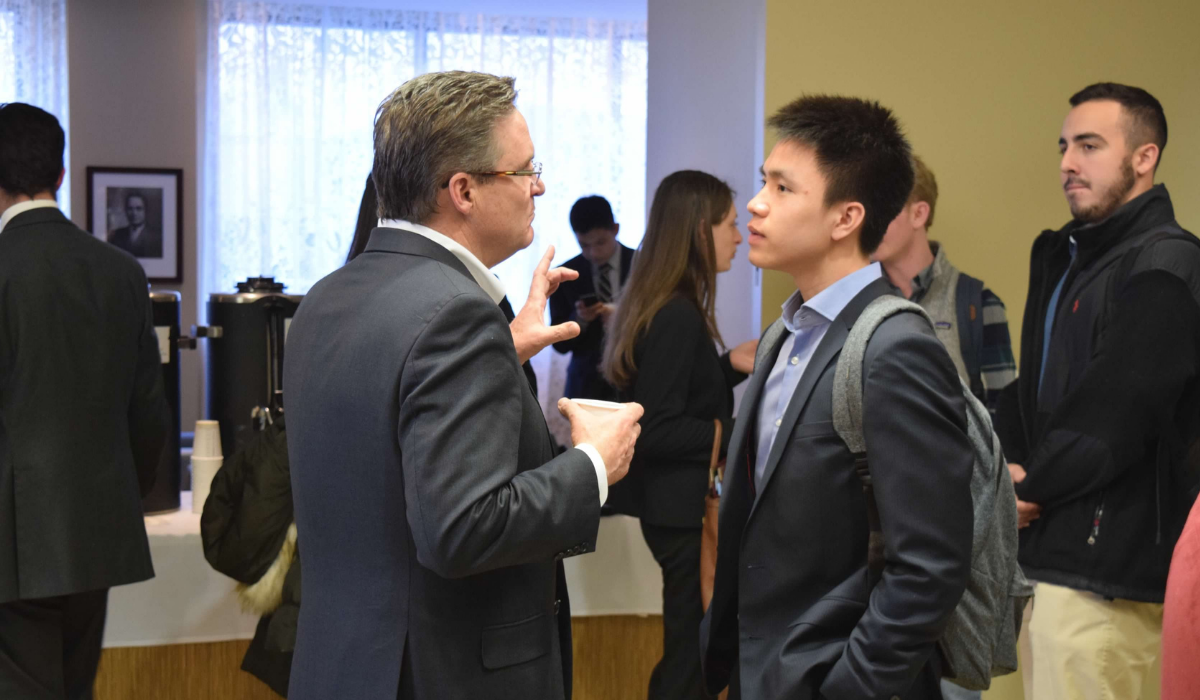 Visa and I-20 Form Information
This process is required for all international applicants who are defined as non-US Citizens or non-US Permanent Residents.
You need to submit the I-20 documents as soon as possible after you have been admitted and decided to enroll. You will not receive your I-20 or VISA until the required documents are completed and uploaded via the Liaison Collect Documents Portal.
Email Micah Sieber, Senior Director of Academic Programs with any questions.
Application Deadlines
Applications to BU SHA's Master of Management in Hospitality degree program are reviewed on a rolling basis. We encourage you to apply as early as possible to secure your place in the program. 
Priority deadline:

February 1st

Final Deadline:

May 1st
Why Choose BU SHA's Master of Management in Hospitality Degree?
Transform the Hospitality Industry with Innovation
2020 brought sudden and dramatic changes to the hospitality industry globally. If you have the DNA for the business of serving others and creating positive and memorable human experiences—via lodging, restaurants, hotel and real estate development, food service and franchises, events, and festivals—our industry needs your creativity and out-of-the-box thinking now more than ever. 
Join our Master of Management in Hospitality program to contribute meaningfully as you learn the traditional tried and true methods, current best practices, and evolving trends all while strategically plotting steps ahead for the future.
Support Your Career with Six Concentrations
With master's level courses in Innovation & Disruption, Finance, Leadership, and Advanced Marketing & Branding, you have the opportunity to concentrate in areas such as Revenue Management & Analytics, Digital Marketing, Real Estate & Finance, Restaurant Management, Innovation & Entrepreneurship, and Senior Living. The intensity and caliber of the content, coupled with the focus on revolutionizing hospitality for the future, will boost your skillset and career goals.
Immerse in a Dynamic SHA Community
At the School of Hospitality Administration, you're part of a dynamic and innovative community, elevating you to new heights. Our distinguished faculty, composed of contemporary researchers and leading global industry practitioners, challenge and inspire you to think outside your comfort zone to stretch the limits of your imagination and help shape the next generation of hospitality. 
The fast-paced one-year BU SHA MMH program catapults you to grow your network and develop into an active professional in the business. 
Learn More about the Admission Process to the MMH Program
Apply now and become a valued member of the Boston University SHA MMH community. Together we will serve as the incubator to form the new panorama of hospitality.
Want to learn more about the Master of Management in Hospitality degree? Request information or contact Micah Sieber, Senior Director of Academic Programs.