12 Breakthroughs That Wowed Us in 2019
From climate science to fake news, these discoveries are sure to keep making waves in the next decade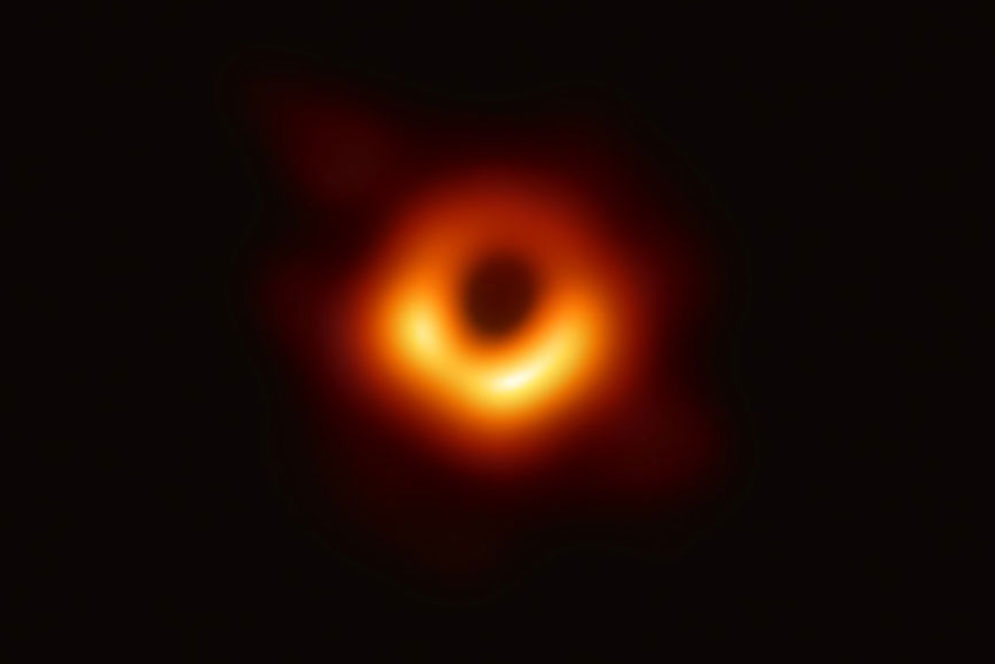 2019 will go down in history as the year that an international team of researchers, including two BU astronomers, captured the first image of a black hole. Photo courtesy of Event Horizon Telescope.
Still looking for a New Year's resolution to guide you into 2020? If so, here's some food for thought: Earlier this year, Boston University clinical researchers found that optimism could boost people's chances of reaching the age of 85 by over 50 percent. But that's not the only discovery from 2019 that's sure to keep making waves in 2020 and beyond. From memory manipulation, to plastic pollution, to a real-life mute button, and a portable device that can instantly diagnose Ebola, here are the top 12 breakthroughs that Boston University researchers made in 2019:
For the first time, BU researchers can quantify just how damaging football play is to the brain. In a study of the brains of 266 deceased former amateur and professional football players, researchers at the BU Chronic Traumatic Encephalopathy (CTE) Center, led by Ann McKee, found that every year of playing American tackle football increases a person's risk of developing CTE by 30 percent. For every 2.6 years of play, a person's risk of developing CTE doubles. In a critical distinction between many previous CTE studies, the analysis included dozens of brains of former football players who did not have CTE.