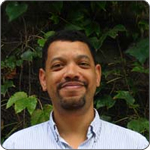 Professor
he/him
Research
Representing Endogenous Technological Change in Climate Policy Models: General Equilibrium Approaches
The impact on the costs of GHG abatement of the accumulation and substitution of knowledge in an intertemporal setting.
The effects of future markets and competition for inputs on the timing and rate of penetration of new energy supply technologies.
The role of international capital goods trade in diffusing productivity to less-developed countries (LDCs), and the effect of such spillovers on LDCs' economic growth and emissions.
Teaching
EE 270 Data, Models, & Analysis in Earth & Environment
EE 460/660 Resource Economics and Policy
EE 528 US Environmental Policy
EE 545 Methods of Environmental Policy Analysis