Dunlop receives Young Investigator Award
by Liz Sheeley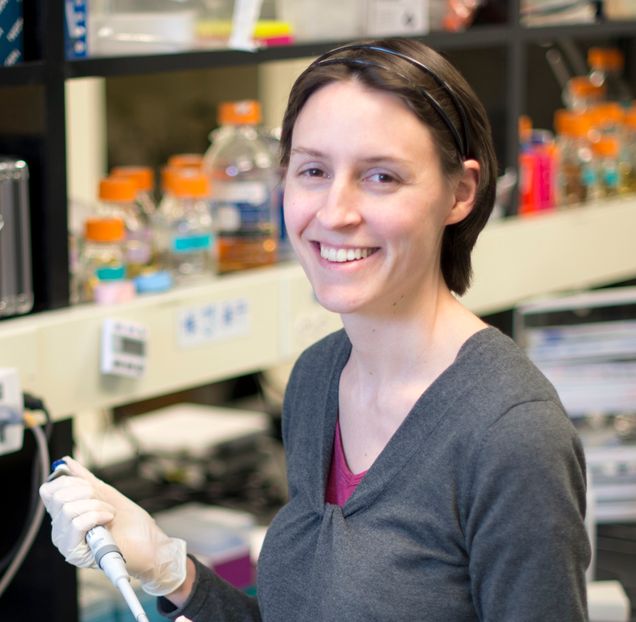 Assistant Professor Mary Dunlop (BME) is the 2017 recipient of the ACS Synthetic Biology Young Investigator Award. The award recognizes the contributions of scientists who have made a major impact on the field of synthetic biology, early on in their careers.
"It is a great honor to receive the ACS Synthetic Biology Young Investigator Award this year," said Dunlop. "Synthetic biology is an emerging field with many excellent early career scientists. I am thrilled to be recognized for my research group's efforts on engineering biological feedback control systems."
Dunlop joined the faculty at Boston University in January 2017. Previously, she was an assistant professor in the College of Engineering and Mathematical Sciences at the University of Vermont. Her research focuses on systems and synthetic biology with a focus on feedback in gene regulatory networks. The Dunlop Lab studies naturally occurring examples of feedback to understand their implications for survival in changing conditions to understand how microorganisms use feedback to respond to changes in their environment. She also engineers novel, synthetic feedback control systems. To support her research she has three current grants: a National Science Foundation CAREER Award; a National Institutes of Health R01; and a Defense Advanced Research Projects Agency award.