To actor Jonathan Goldsmith ('58), the former face of Dos Equis beer, life is an adventure
By Julie Butters
Jonathan Goldsmith ('58) no longer plays the Most Interesting Man in the World on-screen, but he still carries himself with the charisma and self-assurance earned through a life of adventure and misadventure, of superstar highs and desperate lows. While Goldsmith has never rescued a bear from a steel trap like his famous persona from the Dos Equis beer commercials, he once saved a stranger from freezing to death. His pheromones may not stir up excitement from miles away, but he counts actresses Elaine Stritch and Tina Louise (Ginger from Gilligan's Island) among his former dalliances. Dolphins don't magically appear when he swims, but he's a celebrity magnet: Jennifer Lawrence, Michael Jordan, and President Barack Obama are among his biggest fans. Like his alter ego, Goldsmith sees life as an adventure not to be wasted, no matter how bruised you might get.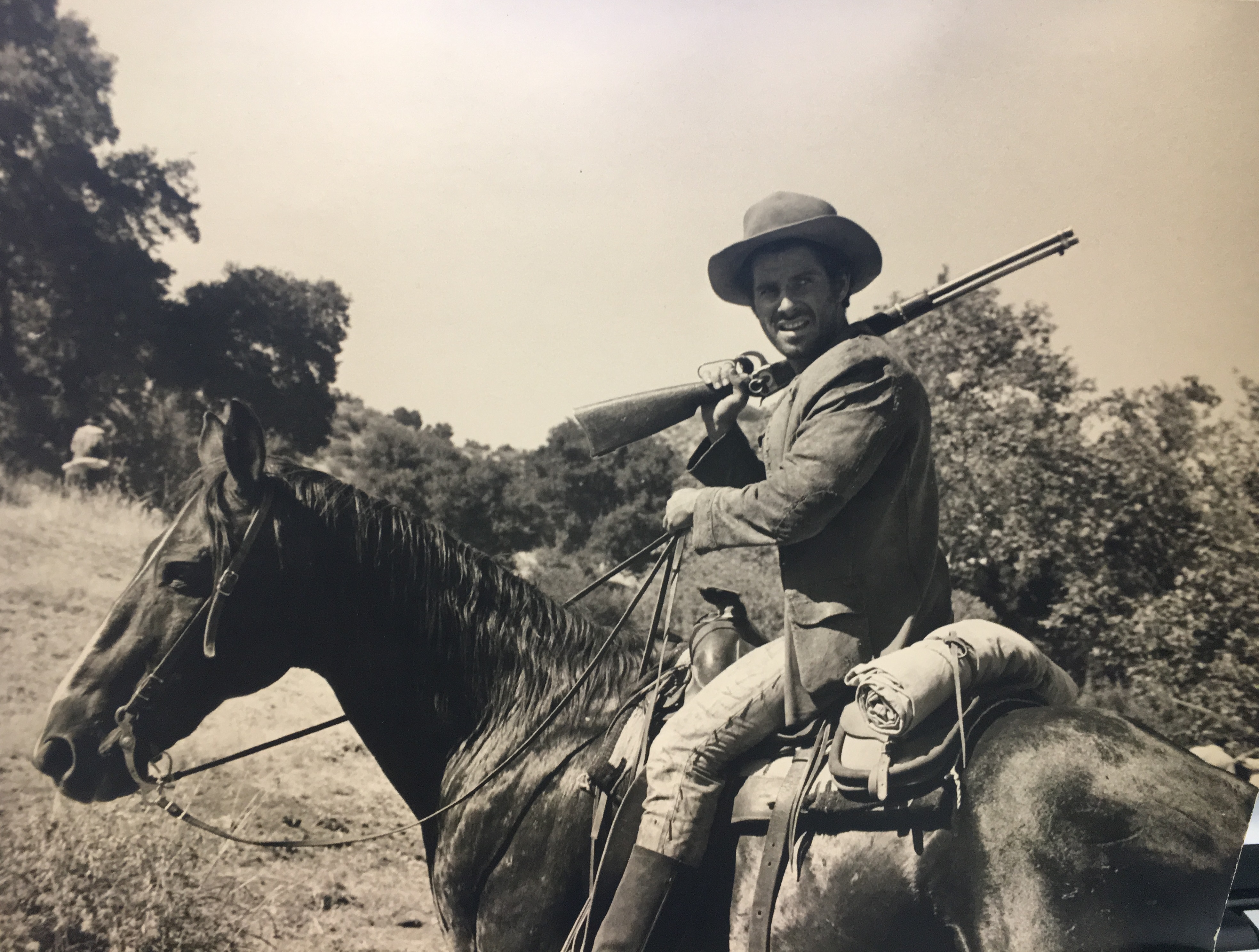 And the actor has had his share of bruises. In his younger years, he'd worked as a garbage collector, crashed in bug-infested apartments, and snuck into strangers' bar mitzvahs for free food. Before Dos Equis, he'd appeared in hundreds of plays, movies, and TV shows, including Dallas, Gunsmoke, and the Clint Eastwood film Hang 'Em High (1968), but he'd never gotten that big break, never become a household name like his old rival Dustin Hoffman—the two were always competing for roles in the '60s, he says—or his friends Shelley Winters and Joan Fontaine. Eventually, he'd tired of the rejection that comes with acting and decided to call his own shots. In the '90s, he started an international marketing company for waterless car-wash products that briefly propelled him into the good life—a house in California's High Sierra, a 60-foot sailboat, and annual profits of over $150 million—but when his business partnership went bad, he lost it all.
On the day of the Dos Equis audition, Goldsmith was in his late '60s and broke. He'd spent the previous night in his '65 Ford pickup. But he didn't let the bad night's sleep hold him back: Goldsmith became the Most Interesting Man in the World, a role he inhabited from 2006 to 2016, when his character blasted off on a one-way trip to Mars. (French actor Augustin Legrand has inherited his signature exhortation to "stay thirsty.") Now 79, he's written about his on- and off-screen exploits in Stay Interesting (Dutton, 2017). Goldsmith spoke with Collegian about his career, hanging out with President Obama, and his secret to staying interesting.
Collegian: The Dos Equis audition required you to come up with a monologue that ended with, "and that's how I arm-wrestled Fidel Castro." How, in your words, did a "Jewish guy from the Bronx" get a job promoting Mexican beer?
"I spent a glorious weekend eating with [President Barack Obama], playing games with him, chatting, smoking, drinking beer, and just having a wonderful, enchanting time. It was really one of the highlights of my life."
Goldsmith: Well, I obviously gave them something that they wanted. The audition was one that I wanted to run away from. I hadn't really been in front of a camera in a long time. It was a very bleak period for me. Being out of sight and out of mind in Hollywood has a very empty, lonely feeling—they forget you in a day. And I didn't know if I still had it, if I ever had it, if I could still make people laugh.
When I saw the competition, I called my agent, Barbara, who is now my wife, and said, "I don't want to do this. I'm wrong for it." She said, "Don't run away from this. You're a good actor, give it your best shot. You'll never forgive yourself." And I was not used to running away from things, and I stayed, and I said, "Well, f— 'em. I'll make 'em laugh, anyway."
I started streaming this line of bulls–t and the casting team started laughing, so I just continued with this outrageous story about how I met Che Guevara, I loaned him a motorcycle, I became a legend with women and I shared my expertise, Fidel heard about me, I met him, we had a game of chess, and he then decided we should have a duel, and I said, "Well, we could get hurt," and he agreed, so we decided to arm-wrestle.
You discovered acting after college in an improv class. What made you fall in love with it? 
I could vent and have cathartic experiences and explore extremities in stepping out of the safe box of who I was and what my experience was. The first time I ever did an improvisation was perhaps the first time in my life I ever got applause and a pat on the back. It was a wonderful feeling.
Which story from your book has gotten the biggest response?
I think the overwhelming response has been that the word "perseverance" comes up so often. I just got a letter yesterday from a wonderful fellow, and he said, "I am so often reminded of the fact that you never gave up, that you continued on," and so I think that's the most important thing in the book. That, and the fact that it's really about a love affair with my father, who was so pivotal in my life, and who I miss and think about all the time.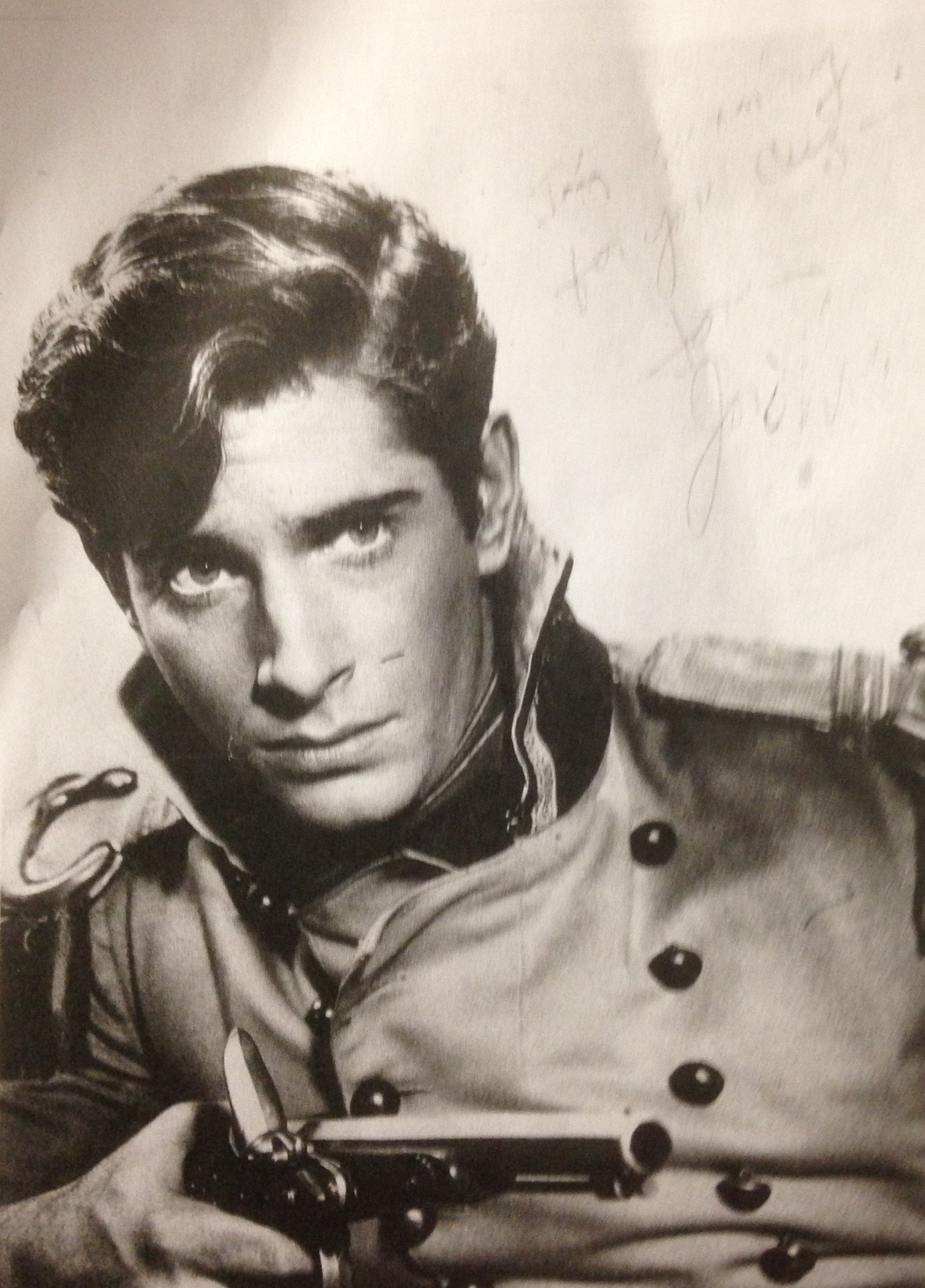 You say in your book that he always told you, "A Goldsmith never gives up." 
That's right. The book is about going for your dreams. The Canadians have a wonderful expression: "Don't let anybody piss in your Corn Flakes." The world, including your contemporaries, seems to put up all kinds of obstacles. Sometimes it's because they don't want you to leave their circle of emptiness, and I think it's a wonderful thing when you break out of it and say, You know, nothing is going to stop me except me.
You showed perseverance on set, too. You were drowned, pushed off roofs, electrocuted, run over by cars, blown up by dynamite, shot by John Wayne—and that's not even the full list. What was your least favorite way to die?
I guess being shot in the head by John Wayne [in The Shootist, 1976]. A prop man just off-camera fired pellets filled with fake blood each time Wayne would shoot me in the head. After a while, I was starting to get a miserable headache, and the director—Don Siegel, famous for directing Invasion of the Body Snatchers (1956)—looked over at me and said, "Hey, kid, what are they paying you for this?" And I told him, and he just snickered and walked away. The next day, he doubled my salary.
You left acting for a while in the '90s and became a successful entrepreneur. Why?
I was just tired of the angst I had as an actor, which most actors have, of never being right for a role—too tall, too short, too good-looking, not good-looking enough. I decided that I wanted to determine what I was worth by what I was willing to do. I was never afraid of hard work; I worked hard all my life.
As the Most Interesting Man in the World, you've racked up quite a list of prominent fans, including President Obama. You were a surprise guest at one of his birthday parties while he was in office. How did that come about? 
I met him when I was asked to be part of a host committee in Vermont, where I live, when he was starting his second term. My wife and I drove there to have a two-second photo op with a man I greatly admired, and still do, and miss desperately these days. Before you know it, he was shaking my hand, giving me a hug. The Secret Service kept trying to move him along, and he just wanted to talk to me about my Dos Equis commercial. He loved it.
Six months pass, I get a call from one of his deputies. Would I like to be a part of a hush-hush surprise for the president of the United States? Ten of his best friends in the world were going to spend a weekend of games—he's very competitive—at Camp David. I spent a glorious weekend eating with him, playing games with him, chatting, smoking, drinking beer, and just having a wonderful, enchanting time. It was really one of the highlights of my life.
I hear you're now appearing in the sequel to Mamma Mia! Congratulations.
Thank you, yes. I play the younger of two brothers, the love interest of Christine Baranski. I have what appears to be a very small but nice little scene.
Did they ask you to sing? 
When they asked me to audition for a larger role, I had to sing. I spent two hours with a singing coach, and I'm sure she became a raving alcoholic after. But I sent that recording over to England and I got the small role.
What did you find helpful about your time at BU?
I learned how to play gin rummy. I was thrilled by one sociology professor who really made me think that I should become more serious and study. But at the time, I didn't want to study, I wanted to live, I wanted to experience, and I did. I was not a good student. And I'd like to think that now I am. I guess the seeds perhaps were planted at BU and they didn't develop until a quieter time in my life. Now I spend a great deal of time trying to catch up, and I can't read enough, I can't study enough, I can't experience enough in the world of art and literature, and I wish that I had started earlier.
What's your advice for staying interesting?
To be an interesting person, I think you have to be interested in things. Get out of the rat race. Take that time to go inside yourself and explore silence and experience dreams. The way I sum it up sometimes is, life is a parade, an endless celebration of possibilities. Most people watch it go by and live vicariously through others. Some get in and enjoy the journey. I'm at an age now where I'm losing friends, and I want to feel it and touch it and sense it. I don't want anything to hold me back from that.
This interview has been condensed and edited for clarity.