Ask An Advisor: #My100Days Edition
Taking on a gap semester can be a lot to manage in a normal year. But with the challenges 2021 has brought, you may be wondering where to even start in planning your #My100Days experience. Luckily, your advisors are here to help. We asked the CGS Academic Advising Team for their top pieces of advice on how to make the most out of your gap semester in the era of Covid-19.
Don't be discouraged if your initial plans don't work out
If there's one thing we've learned since March 2020, it's that it's impossible to predict the future. We urge you not to be discouraged if your initial plans for your gap semester haven't worked out. Ultimately, the gap semester is about getting to know yourself, trying new things, and preparing to start college in January energized and refreshed. There are plenty of unique opportunities to do all of those things, no matter where you're located. If you're still unsure, Academic Advisor Jeffrey Sierra recommends connecting with your advisor this month to talk through alternate plans to make the most of your time away from campus.
Be nimble
Now's the time to get creative.  Under the best circumstances, says Associate Dean for Student Academic Life Stacy Godnick, taking a gap semester requires you to be nimble, creative and comfortable with the unknown. "Curating your own experience, imposing structure on your life after 18 years of inherent structure is challenging to say the least. Tack on a pandemic and it is extra challenging." In 2021, you'll have to be nimble and creative in planning your gap semester. If you're looking for inspiration, check out our blog post on ten creative ideas for how to spend your gap semester.
Make a plan that reflects your goals
One thing hasn't changed – your gap semester should be about you. Do something that interests you, makes you happy, and puts you closer toward achieving your own goals, whether they're academic, professional or personal. "Assess for yourself what is most important to you and what areas you want to grow in, and construct a plan that reflects these goals and aspirations," says Academic Advisor Matthew Bae. "Regardless of outcome, you will learn the most if you are basing your gap semester plans off of your own values and interests."
Create opportunities for yourself
Students who get the most out of their gap semester don't wait for opportunities to find them. They seek out and create their own opportunities. "This year in particular I have told my students that in a way this is the perfect fall gap to create your own internship opportunity," says Academic Advisor Heidi Chase. "Sell yourself into an opportunity, don't wait for one to find you." She recommends identifying what skills you have to offer, and then reaching out to local businesses to see if they could use some extra help. 
Build a structured routine
The best way to take control of a gap semester that might seem overwhelming is to add structure to your days. "Just like high school summers, the time will pass quickly,. So setting up a routine and planning early will help you maximize your time," says Chase. Whether you're phone banking for a political campaign or launching your YouTube account, set up designated blocks of time to work toward your goals. Having a routine will keep you on track and help you make the most out of your time.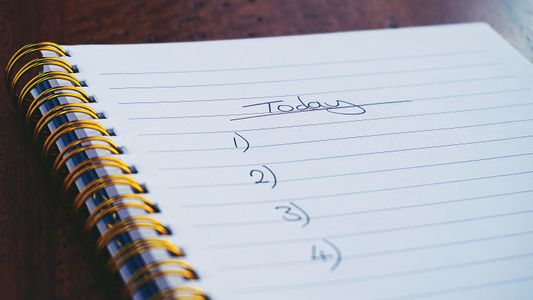 Free yourself from idea that there is a right way to spend your gap semester
The most important thing to remember is that there isn't a right or wrong way to spend your gap semester. It's not about having the perfect trip to show off on Instagram, or an internship that looks good on a resume. Your gap semester is about exploring your interests, learning how to create an opportunity for yourself, and doing something that makes you happy. If you plan to do any of those things, you're off to a great start.
Already know how you're planning to spend your gap semester? Tag @bucgs in a post on social media with #My100Days, or email us at cgscomm@bu.edu to share your plans!