#My100Days: Build professional skills in a job or internship
Every year, CGS students share their gap semester experiences with us through the hashtag #My100Days. For many students, the gap semester is a chance to develop professional skills by interning or working. From internships at corporations and nonprofits to jobs in their hometown, here are some ways students learned on the job during their gap semester.
Lynna Sato
Lynna Sato spent her semester working as a digital marketing intern at Mazda North American Operations, as well as taking two courses at a local community college. "My internship gave me hands-on work experience that confirmed my interest in business marketing so that when I did attend BU in the spring, I was certain that this was the direction I wished to pursue," she says. Her advice for students embarking on their gap semester is to keep yourself busy and motivated, and take the time to explore yourself and your interests.
Katie Manchester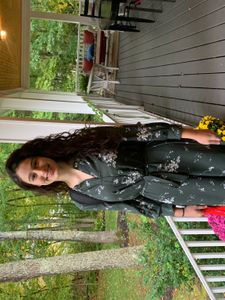 Kaitlyn Manchester spent her gap semester working in her hometown in New Hampshire. She interned in the finance department at a local healthcare solutions company, worked at an ice cream shop, and was a ride operator at Canobie Lake Park. "I wanted to save up as much money as I could before I started college, and the gap semester was the perfect opportunity for me to put my head down and work, work, work," she said. Her advice to the incoming class is to try everything and step outside of your comfort zone. "I have never considered a career in finance, but I learned so much just from working in a corporate atmosphere."
Millie Zhu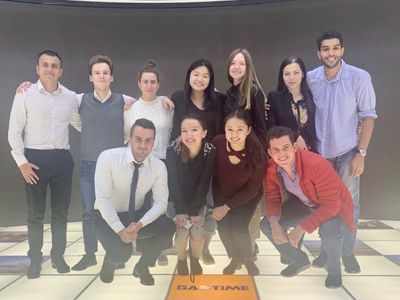 Millie Zhu spent her gap semester working as a tutor at an English school in China and interning for Wicresoft, a sub-company of Microsoft in Shanghai Tower. Millie also had the time to travel to Japan for two weeks with her family. "My gap semester was important because I got to experience several careers and what they entail, and it helped ruling out a lot of career options for me," she says. She'd advise incoming freshmen to not be afraid to seek out opportunities in your own community to work, intern, or volunteer.
Leo Chen
Leo Chen spent his gap semester interning with the SIU School of Law's Veterans' Legal Assistance Program, where he helped veterans with VA disability claims appeals and discharge upgrades. "As I began to learn more about the field, I was given more chances to prove myself," he says. "By the end of my internship, I was writing legal arguments and memos to submit to the military boards." He advises students to look for an internship in the field they're passionate about. "Make those connections and get the experience. It'll be your foundation once you begin studying your major."
Are you a member of the Class of 2023 who spent your gap semester building professional skills? Email us at cgscomm@bu.edu to share your #My100Days story.