#My100Days: Traveling the World
Every year, CGS students share their gap semester experiences with us through the hashtag #My100Days. Many students choose to use the gap semester to travel the world through programs and internships or on their own. From backpacking through Europe to a road trip around the U.S. and Canada, here are some of the places the gap semester took the Class of 2023. 
Abby Lowry
Abby Lowry used her gap semester to attend the women's World Cup in France. "It was pretty important in that it was something I wanted to see for most of my childhood and it gave me an opportunity to brush up on my French and experience French culture," she says. Her advice for the incoming Class of 2024? Use your gap semester to do something that you'll remember. "It will be much more worth it and makes for a fun first opener when you get to campus!"
Andrea Lu
Andrea Lu spent half of her gap semester traveling across Taiwan, Mainland China and Japan. "I wanted to travel because I think it is really fun and fascinating to see other cultures, see how they do things and experience new things," she says. She encourages all students to see and try new things. "It always seemed like the people that tried to make the most out of their gap semester, got the most out of it. When you can travel or open yourself to new experiences, it adds more to you as a person."
Ryan Hong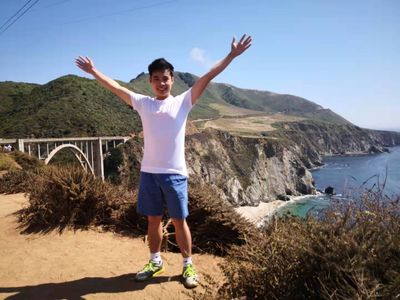 Ryan Hong spent his gap semester driving 20,000 miles around the United States and Canada, and traveling around Taiwan for a month with his father. "This led me to rethink my purpose in college," he says. "I encourage the incoming freshman to spend more time with your family as well as learn more about the world and yourselves. Go rethink college. These are the most important 100 days of your life."
Iris Fitzsimmons Christensen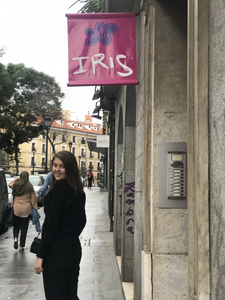 Iris Fitzsimmons Christensen spent six weeks of her gap semester taking Spanish classes in Barcelona. Her favorite part of the experience was having the opportunity to meet people from all around the world, and she's still in touch with friends she met from Germany and Kyrgyzstan. "The gap semester was so important to me because I was able to have a unique experience that I will never be able to have again," she says. She advises the Class of 2024 to spend their semester doing something they're passionate about. "Don't see this time as the gap between high school and college, but as an opportunity to have a meaningful experience before you are bound to other responsibilities."
Clara Sudol

Clara Sudol spent the semester in Taiwan where she worked as a teacher's assistant in an elementary school. She says the time was invaluable in teaching her how to live independently. "The best advice I can give is to do something that you want to do, and to do everything in your power to make that happen," she says." Try super hard to get that fun internship, work part time so you can go on your dream vacation, or take a really interesting class, even if it might be difficult. There are a million possibilities, and even if one opportunity doesn't work out, it might send you along an even better path, as long as you keep trying."
Isaac Kim
Isaac Kim spent two months backpacking alone in Europe, completing a pilgrimage through Spain before traveling to Madrid, Barcelona, Rome, Amsterdam, and Paris. He says going on the trip gave him an opportunity to expand out of his comfort zone. "Reading about different cultures is one thing, but actually experiencing it is another," he says. He encourages all students to spend at least part of their semester exploring. "Whether it is hiking a new trail near your house or visiting a new country, I believe exploring really gives you a new sense and meaning of life."
Are you a member of the Class of 2023 who spent your gap semester traveling? Email us at cgscomm@bu.edu to share your #My100Days story.