Tyler Ellis: Doing It Her Way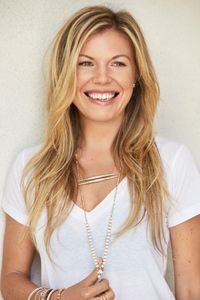 Tyler Alexandra Ellis (CGS'05, COM'07) designs gorgeous, high-end bags for women—exotic luxury leather purses hand-made in Italy and sold around the world. Building a business in fashion takes energy and confidence—both of which Ellis fostered at Boston University.
At BU, Ellis entered and loved the College of General Studies, soaked up the college's programs, and made and kept strong friendships that have lasted through the years. She then headed to the College of Communication, hoping—inspired by her mother, who worked in film and television—to make a career in LA. But soon enough, she realized that the media industry was not where she wanted to be after all. Thoughts about a career in design had taken root, and high-end purses were her passion. Tyler was shy about using her last name as a company brand—the late, renowned clothing designer Perry Ellis was her father—so she launched her brand using her own first and middle names. "My company was first called 'Tyler Alexandra,'" she says.
Despite her early worries about that famous last name, she consulted her father's friends and associates in fashion, whose advice proved invaluable as she developed her business. She moved to New York and went to work for the designer Michael Kors. Along the way, she learned a lot more about her father, who had died when she was just 18 months old. "It's a neat story," she says. "I found an envelope addressed to me, and it said 'Miss Tyler Alexandra Ellis,' in his own script. I used that as my logo for the initial name of my company, and now I use it with the new name of our company, 'Tyler Ellis.'" The logo is printed on Tyler's signature cobalt blue purse linings.
She has also spent plenty of time traveling, seeking inspiration for her collections. She says she especially loves being in India because the colors worn by Indian women are so vivid and varied. "I carry a sketchbook and draw thumbnails of my designs wherever I go, and then the factory develops the true-size models," she adds. Her search for a skilled manufacturer led her to Italy, where craftsmen in a family factory today hand-make each of her leather bags.
Today, Tyler credits her experience at CGS and COM, along with her travels, for the confidence and inspiration on which she has built her business. "I loved being at CGS," she says today. "I credit my years at BU for teaching me to be open to learning and confident about exploring my own interests."
Story by Frances King. View Tyler Ellis' handbags at www.tylerellis.com.