Public Lecture with Prof. Philomena Mwaura on Mission in Africa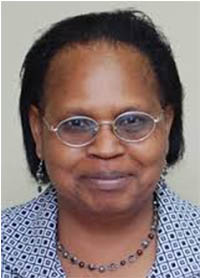 The University of Applied Sciences for Intercultural Theology Hermannsburg (FIT) is hosting a public lecture with Professor Philomena Mwaura on the topic of "Integrity of Mission in the Light of the Gospel. Witness of the Spirit Among Africa's Gospel Bearers and Through Them Worldwide Beyond." Learn more in the event flier.
Prof. Mwaura is also an Advisor for the Dictionary of African Christian Biography.
The lecture will take place on Thursday, 8 July 2021, 19:00 (CEST = German Summer Time).
Zoom info:
https://zoom.us/j/2307708683?pwd=aytDL3Y4N01VMzAyUjBqcVJDY3gvZz09
Meeting-ID: 230 770 8683
Kenncode: j2XKg9