Boston University Symphony Orchestra, Symphonic Chorus, and Wind Ensemble
Join us for a concert showcasing Boston University Wind Ensemble, Symphony Orchestra, and Symphonic Chorus. This incredible live performance experience will be the bookend to CFA's year of celebrations marking 150 years of Boston University School of Music!
DATE & TIME
Saturday, April 1, 2023
7:00 pm
LOCATION
Symphony Hall, Boston
301 Massachusetts Avenue, Boston
CONCERT PROGRAM
Boston University Wind Ensemble
Conductor, David Martins
Kenneth Amis – Legacy
James Stephenson – Symphony No. 2 "Voices"

Soloist: Olivia Schurke, Mezzo-Soprano
Boston University Symphony Orchestra & Symphonic Chorus
Conductor, James Burton
Chorus Master, William Cutter
Gustav Mahler – Symphony No. 2 "Resurrection"

Soloists: Addison Pattillo, Soprano • Alexis Peart, Mezzo-Soprano
Reserve Tickets
Admission is free, but tickets are required for admittance to Symphony Hall. A limited number will be available at the door prior to the performance.  Ticket pickup opens at 6:00pm on Saturday, April 1 at the Symphony Hall BU table.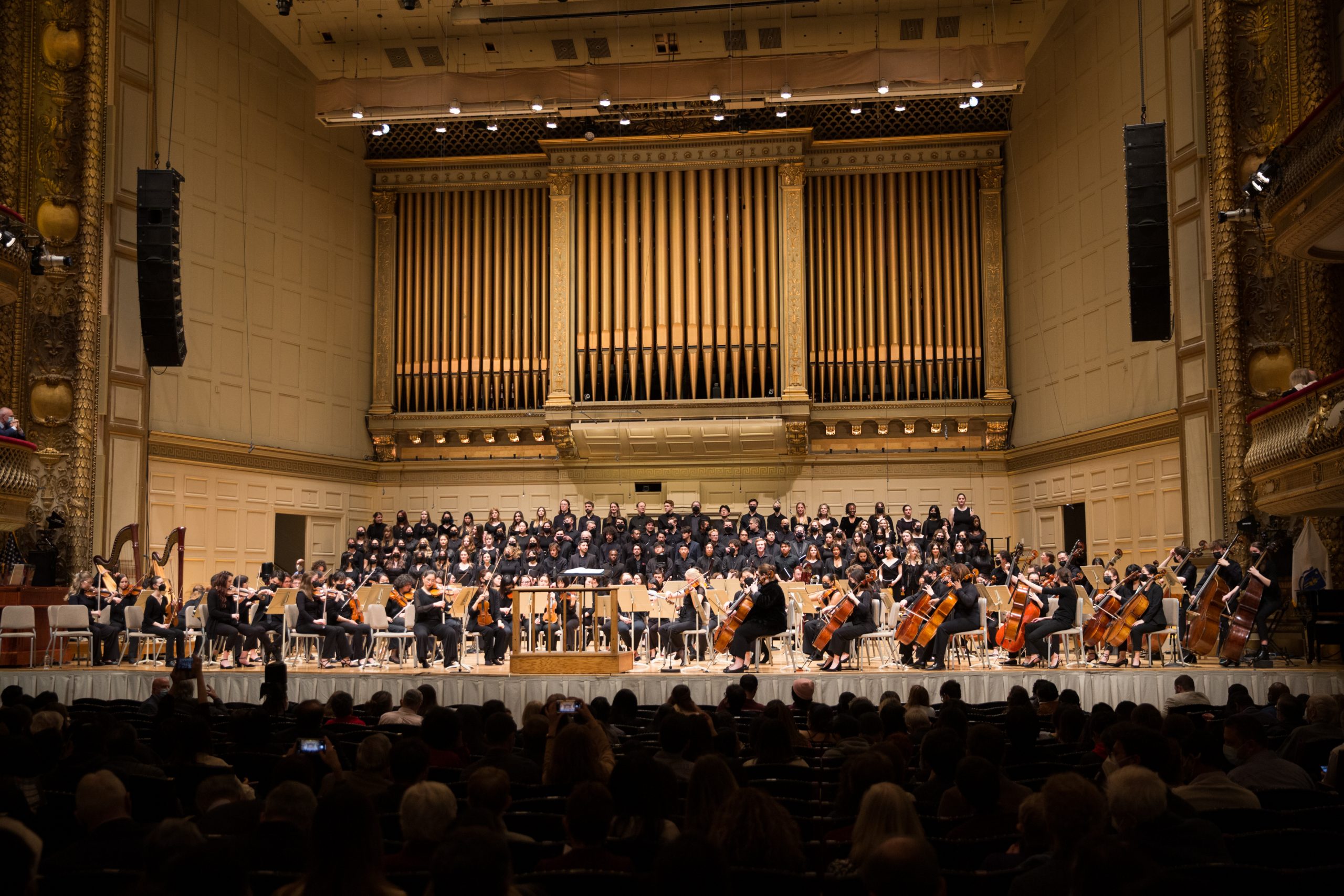 BU Concert at Symphony Hall Caps the 150th Festivities for BU School of Music
The April 1st concert showcases BU Symphony Orchestra, Symphonic Chorus, and Wind Ensemble; salutes retiring Maestro David Martins; and is the bookend to BU School of Music's 150th anniversary!
---
GET TO KNOW JAMES BURTON, DIRECTOR OF ORCHESTRAL ACTIVITIES
Meet CFA's Director of Orchestral Activities, James Burton of the Boston Symphony Orchestra! Learn about his role at Boston Symphony Orchestra, what led to his love of music, and why he thinks being part of an orchestra is so special. "It's food for the soul, and it's an education for the heart and a challenge for the intellect. I think as an orchestral musician you are constantly being challenged to listen and take part in something that you cannot do by yourself."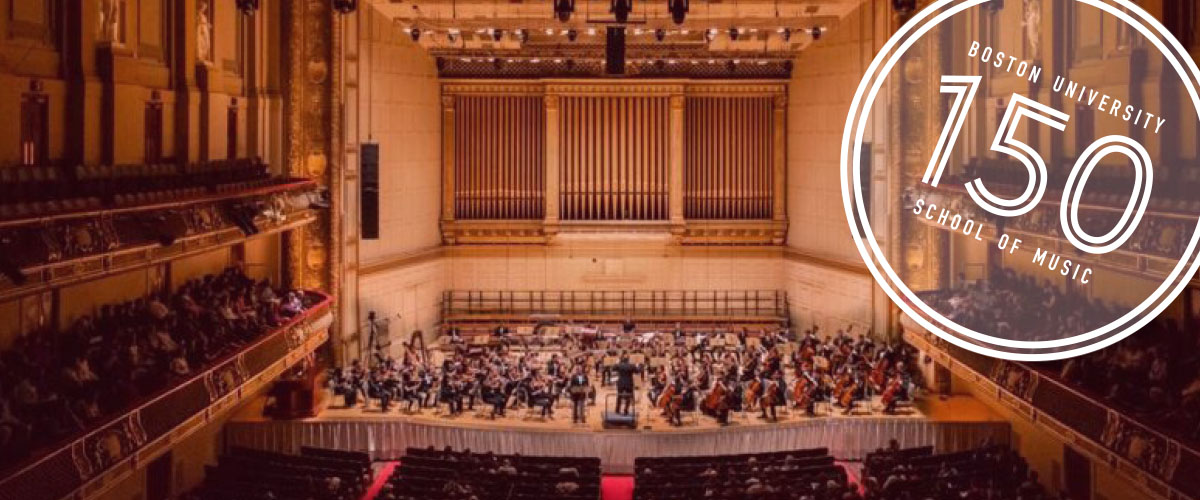 Celebrating 150 Years of BU School of Music
Join us throughout the year for concerts, talks, special events, and more as we commemorate this extraordinary milestone and look ahead to what's next!