Every year, Boston University School of Music produces hundreds of concerts and recitals, from solo student recitals at the College of Fine Arts to large ensemble performances at Boston's Symphony Hall. Join BU's incredibly talented faculty and students for an impressive lineup of concerts this year. Always know about upcoming performances by joining our list. Can't make it to a performance? Check out the School of Music's Livestream!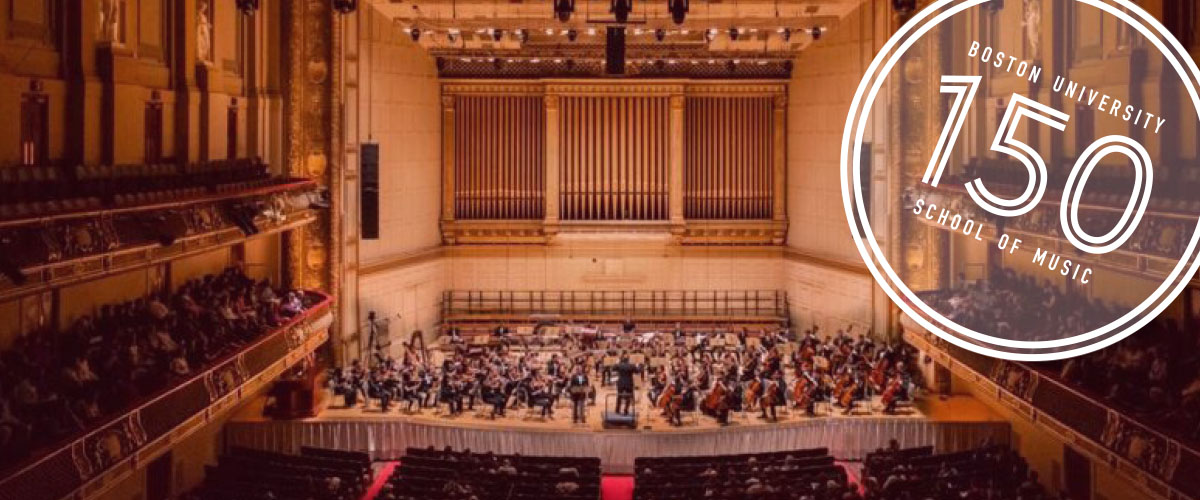 Celebrating 150 Years of BU School of Music
Join us throughout the year for concerts, talks, special events, and more as we commemorate this extraordinary milestone and look ahead to what's next!
SYMPHONY HALL
Every Spring, the School of Music's Symphony Orchestra, Symphonic Chorus, and Wind Ensemble travel down the street to the world-renowned Symphony Hall for a free performance for the BU and Boston community.
CARNEGIE HALL
Students and small performance groups selected from an annual competition of graduate and undergraduates in the School of Music take to one of the world's most famous stages at Carnegie Hall in New York City.
STUDENT RECITALS & CONCERTS
Find this year's lineup of School of Music student recitals and special performances.
FACULTY RECITALS
A dedicated, accomplished, world-class faculty both educate and perform here at BU. Visit the calendar for more.