Welcome to BU School of Music's Livestream! We're thrilled to have you join us virtually for this performance.
Livestreams begin approximately 30 minutes prior to the start of the scheduled performance time. Please reload this page if the video is not displaying. Videos may be viewable on this page for a short time following the original performance.
Watch the Performance

Saturday, April 1 • 7:00pm
Boston University at Symphony Hall
Livestream will begin around 6:30pm on April 1

This concert is the bookend to the School of Music's 150th anniversary. Join us in celebrating the anniversary by making a gift today to help unlock $150,000 in matching funds. Your contribution supports memorable experiences and opportunities for our students like performing at Symphony Hall!


Spring 2023 Schedule
Sign up to receive a monthly email highlighting upcoming concerts and events presented by the School of Music.
Follow BU School of Music on Instagram, Facebook, and Twitter for more!
---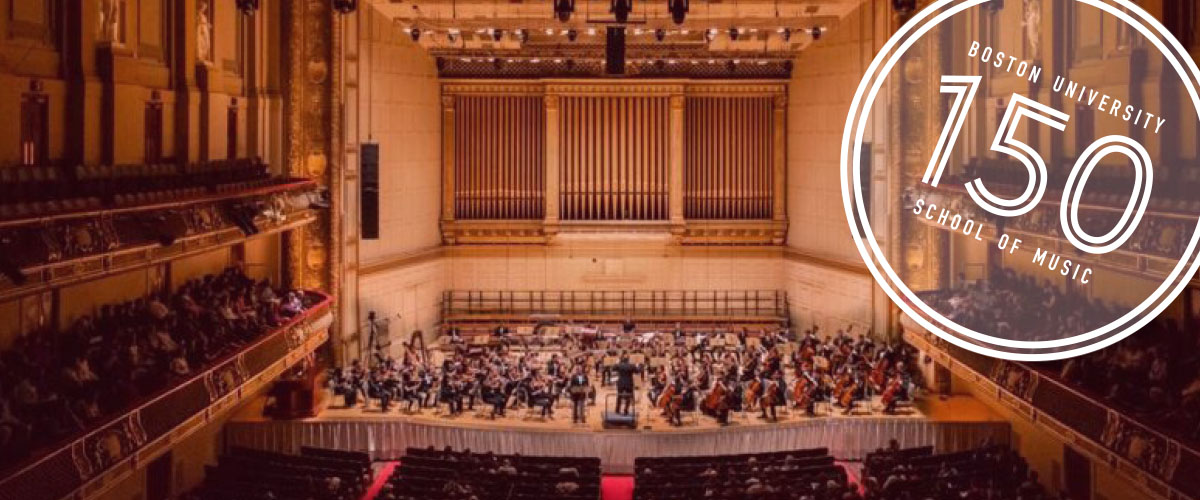 Celebrating 150 Years of BU School of Music
Join us throughout the year for concerts, talks, special events, and more as we commemorate this extraordinary milestone and look ahead to what's next!