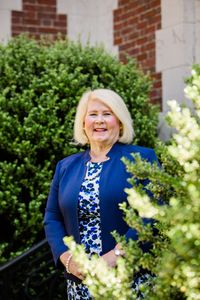 Dear Future Terriers,
I am pleased to announce that Boston University has decided to remain test optional for students applying for admission through fall 2025 and spring 2026. Our test optional policy applies to all undergraduate schools and colleges at BU, as well as all scholarship programs.  
While the admissions process at Boston University has always been holistic and decisions have never been based solely on one single factor, such as an SAT or ACT score, the move to test optional over the past two years has improved our process by adding considerable weight to the important qualities and characteristics that focus more on you and your academic and personal accomplishments. Our process is thoughtful and designed to ensure that the Board of Admissions has the opportunity to not only learn about you but to envision how you will impact and enrich the campus community. Our promise is to make well-informed and insightful decisions on each and every application, and to give full consideration to the whole student and the totality of your academic and life experiences.      
It's also important to know that our goal is to continue to bring together students who are united by a common interest in learning, and whose varied life circumstances, interests, and talents contribute to the dynamic educational environment of the University. We look forward to reading your application.  
As you know, the college admissions landscape has changed significantly given that the vast majority of selective colleges and universities are now test optional. This means that the ultimate decision to include test scores or not with your application rests in your hands.  Whatever your decision, we welcome the opportunity to learn more about you and what you will bring to the Boston University community.                
Deciding where to apply to college is both an important and weighty decision and this is where the BU Admissions team can help. We promise to guide and support you in every way possible so that you can focus your time and energy on finding the college that is the right fit for you. I know I speak for my entire team by saying that we would be honored if you decided to apply to Boston University.    
Best of luck with your college search. 
Warm regards, 
Kelly A. Walter 
Associate Vice President for Enrollment &
Dean of Admissions