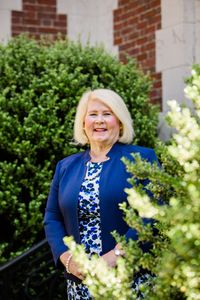 Dear Future Terriers,
Over the past year, we've experienced significant changes and challenges because of the COVID-19 pandemic. Given the continued risks associated with the global pandemic and limited access to standardized test administrations, Boston University is extending our test optional policy for students applying for admission to either the fall 2022 or spring 2023 semesters. Our test optional policy applies to all undergraduate schools and colleges at BU, as well as all scholarship programs.
While the ongoing disruptions caused by the pandemic may be the primary reason BU has decided to remain test optional for another year, a second and equally important reason is you, our prospective students. We feel strongly that our standardized test policy must be one that is student-centric and that means putting your health and safety first. With remote learning, limited access to SAT and ACT test administrations, and the suspension of on-campus visitation programs, we know that you are balancing numerous unknowns. This is where the BU Admissions team can help.  We promise to be flexible and to support you in every way possible so that you can focus your time and energy on finding the college that is the right fit for you.
While the admissions process at Boston University has always been holistic and decisions have never been solely based on one single factor, such as an SAT or ACT score, the move to test optional for fall 2022/spring 2023 will allow us to add further weight to the important qualities and characteristics that focus more on you, and your academic and personal accomplishments.
Applicants will have the ability to indicate whether they would like us to consider their standardized test scores when they apply. International students will still be required to submit the TOEFL, IELTS, or DuoLingo English Test as the primary means for evaluating English-language proficiency. This is a temporary change to BU's standardized testing policy and one which will be re-evaluated in the spring of 2022.
As we look toward the future, please know that our goal is to continue to bring together students who are united by a common interest in learning, and whose varied life circumstances, interests, and talents contribute to the dynamic educational environment of the University.
Best of luck with your college search.
Warm regards,
Kelly A. Walter
Associate Vice President for Enrollment &
Dean of Admissions