WR: Journal of the CAS Writing Program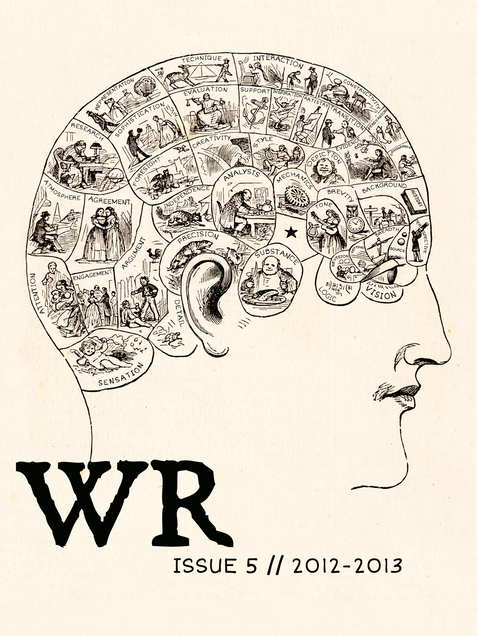 WR, the Writing Program's annual e-journal, publishes a selection of the best undergraduate papers from our writing seminars. The e-journal aims to recognize exemplary student writers, publish compelling essays that represent the diverse topics of our courses, and provide our instructors with a collection of writing to use as a teaching resource.
The members of WR's editorial board review submissions in an anonymous process and select 10–15 essays to publish each academic year. Prize Essay Awards are given to up to four of the strongest papers. For submissions guidelines, please visit our Submissions page.
ISSN 1948-4763 (online)
Please check back soon for Issue 5, which will be published here in August 2013.