CURA Conference to Address Religious Pluralism
April 2, 2015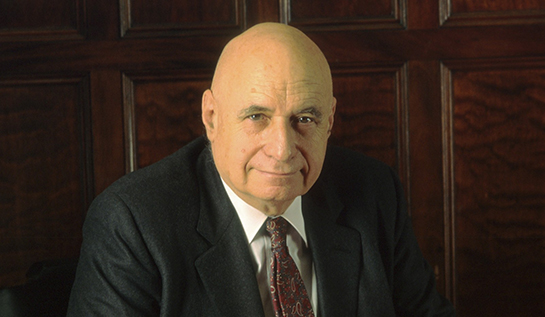 An upcoming conference organized by the Institute for Culture, Religion, and World Affairs (CURA), an affiliated center of the Frederick S. Pardee School of Global Studies at Boston University, will explore the issue of religious pluralism in a changing global landscape.
"The Two Pluralisms" will take place on Friday, April 10, at 635 Commonwealth Avenue. It is open to the public from 9 a.m. on, with a press conference taking place at 4 p.m.
The conference is CURA's presentation of a 'new paradigm' for understanding religious expression in the 21st century. As explained by Peter Berger, CURA Senior Research Fellow and keynote presenter:
"Contrary to the still widespread view, from the Pope down to the New Atheists, our age is not one of secularity, but of pluralism – the co-existence of different religious communities in the same society, as well as the relation of these communities to a secular discourse that necessarily dominates in important sectors of a modern society. The two pluralisms have enormous consequences for individual faith, for religious institutions, and for the state."
The conference is being sponsored by the Templeton Foundation. It will feature an opening presentation by Berger, along with remarks from CURA Director Robert Hefner. 
For more information, visit the conference webpage.